White House Bars LGBT Journalist From Attending Christmas Party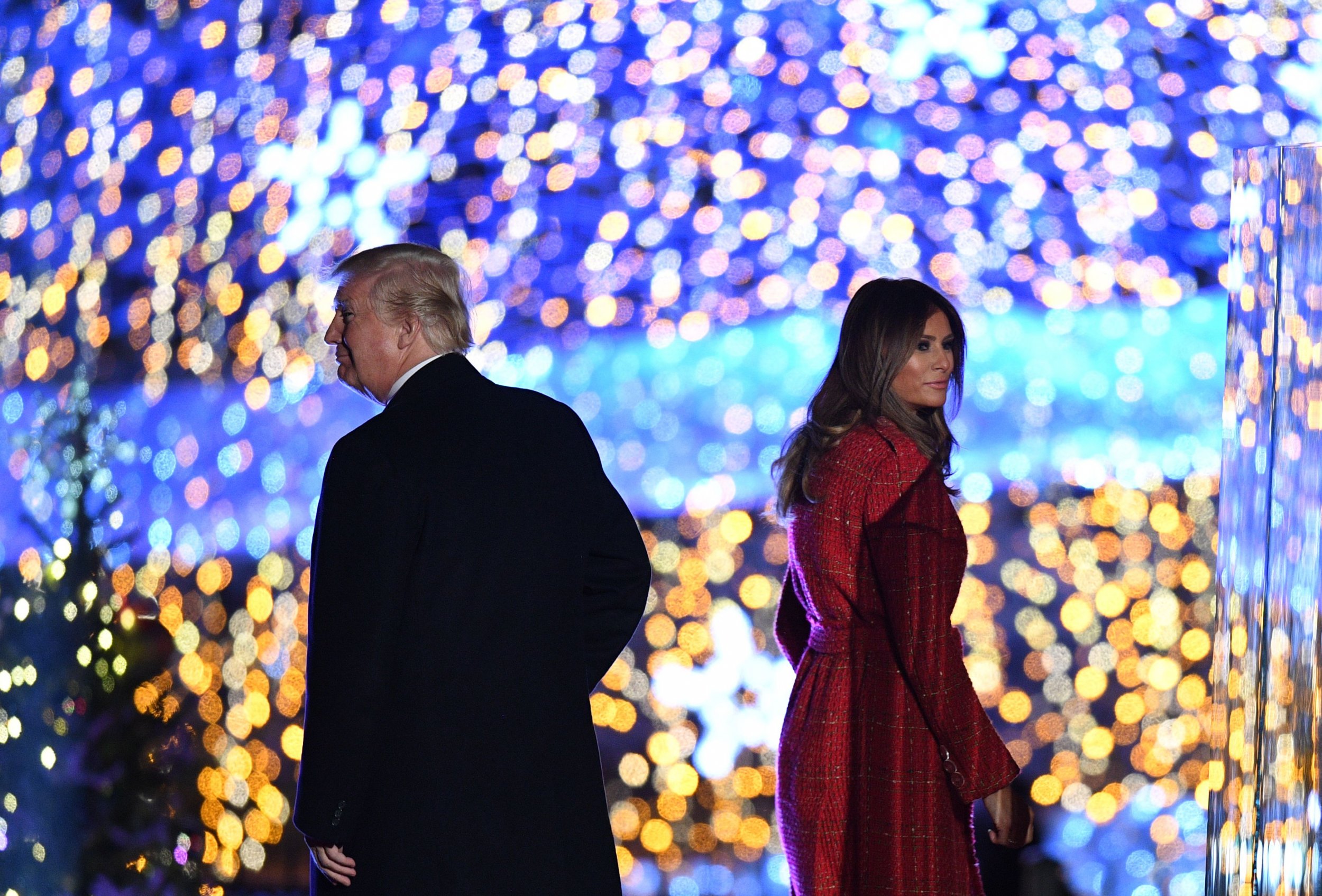 The White House, in all its Christmas cheer, decided not to invite Chris Johnson to their annual holiday party which is, the reporter said, "just kind of consistent with the policy of the administration to exclude LGBTQ people."
Chris Johnson is the chief political and White House reporter for the nation's oldest LGBT paper the Washington Blade. He attends the White House briefings, reports on the president, and has attended every annual holiday party for the last seven years, he told the Independent. So when he didn't get an invite, he emailed the White House to ask why.
"I assumed it was an oversight, because I'm at the White House every day and contribute to the pool reports," Johnson told Politico.
But he sent the email over the Thanksgiving holiday, and hasn't received a response to the email, or an explanation.
"I could interpret this as playing favorites," Johnson said. "The lack of invite is very consistent with me being ignored by White House press secretary Sarah Sanders during the press briefings."
The Trump administration already has a bad track record when it comes to dealing with LGBT issues. The departments of Justice and Education withdrew a guidance that explained how schools protect transgender students in February; the president is attempting to stop transgender people from serving in the U.S. military; and the Justice Department released a "license to discriminate" that critics claim allows discrimination against LGBT people as long as they cite religious freedom.
And Johnson isn't the only long-time White House correspondent not invited to the Christmas party — April Ryan, one of a few black journalists in the White House Press Corps was also not invited to the party for the first time in years. And like Johnson, Ryan doesn't think it was a simple mistake.
"I don't think I was overlooked," Ryan told The Washington Post. "I think they don't like me. For whatever reason, they have disdain for me."