White House Briefings Canceled Because They Were 'Theater' and Reporters Wanted to 'Get Famous,' Trump's Press Secretary Says
White House Press Secretary Stephanie Grisham said that the daily press briefings had been canceled because they had become "a lot of theater" and reporters were just doing it because they wanted to "get famous."
In a Monday interview with Fox News' Fox & Friends, Grisham, who also serves as White House communications director, said that there weren't any current plans to bring back the regular press briefings. Back in January, after former Press Secretary Sarah Huckabee Sanders significantly cut back her facetime with reporters, Trump posted to Twitter that he had told her "not to bother" because "the press covers her so rudely & inaccurately."
"To be honest, the briefings had become a lot of theater," Grisham, who took over in July after Sanders' departure from the Trump administration, told the hosts of Fox & Friends. "I think that a lot of reporters were doing it to get famous," she argued. "They're writing books now. I mean, they're all getting famous off of this presidency, and so I think it's great what we're doing now."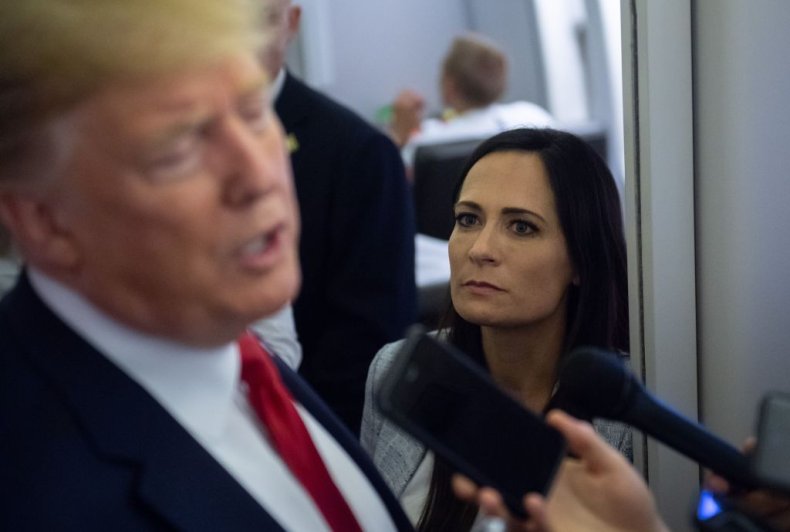 Although Trump has done away with the tradition of the White House press secretary taking daily questions from journalists, the administration has argued that the president is exceptionally available to the press. Trump regularly takes questions directly from reporters outside the White House, as well as before and after important meetings and events to which the media are invited.
Grisham went on to complain to Fox & Friends that the press "weren't being good to his [Trump's] people." She continued: "He doesn't like that. He's very loyal to his people, and he put a stop to it."
Olivier Knox, the president of the White House Correspondents' Association, told The New York Times back in January that Trump's availability to the press should not serve as a substitute for the regular press briefings. Other experts also pointed out that even when former Presidents Barack Obama and George W. Bush made themselves available to reporters, this did not replace the regular briefings by their press secretaries.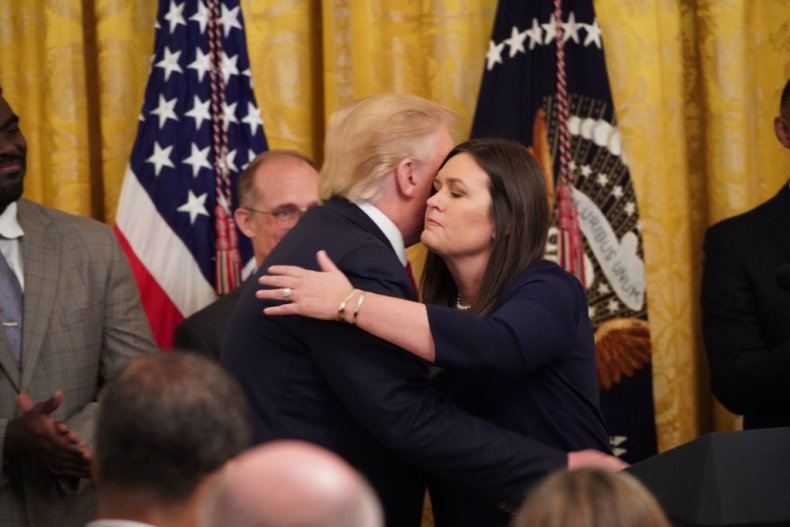 "The robust, public back-and-forth we've come to expect in the James S. Brady briefing room helps highlight that no one in a healthy republic is above being questioned," Knox said. "This retreat from transparency and accountability sets a terrible precedent."
Sanders has been criticized for overseeing the effective end of the daily press briefings. Analysts have pointed out that she instead appeared regularly on Fox News, which has largely been seen as friendly and supportive of the Trump administration. During her appearances on the network, she would routinely lash out at the president's opponents with little, if any, pushback. After she left her White House post, Sanders joined Fox News as an official contributor.