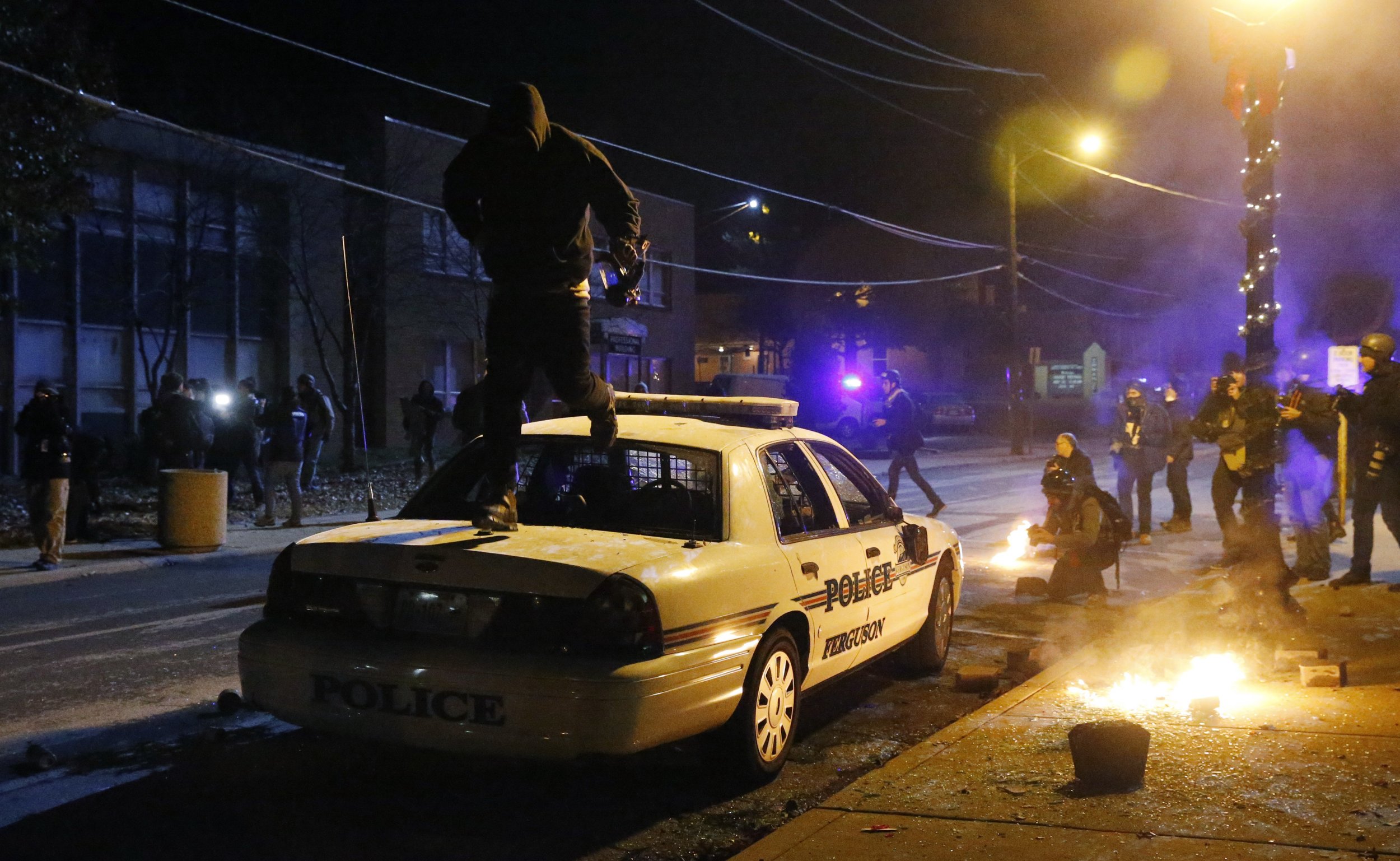 The White House on Monday called for $75 million to help equip local police officers with body cameras in the wake of the protests in Ferguson, Missouri over the past week. Part of a package of reforms the administration is recommending after a second round of protests over the fatal shooting of Michael Brown, an unarmed black teenager, on August 9.
The announcement was part of a three-month inquiry conducted by the administration into the militarization of local police following unrest in Ferguson this summer following Brown's death. Protests flared up again last week after a grand jury decided not to indict the Darren Wilson, the officer who shot Brown.
The Ferguson police's response to the protests this past August, characterized by the heavy use of military-grade equipment to rein in the protests, turned a national spotlight on the excessive militarization of local police forces. In the wake of the protests this summer, the president ordered a review of these programs and senators grilled federal officials who oversee the programs during a hearing after the protests.
The results of that study, released today, indicate that the White House intends to continue the transfer programs—with a few tweaks. In addition to body cameras, the study suggests that the president use his executive authority to add more oversight and training to the transfer programs, which have sent $18 billion in equipment to local police in the past five years alone.
"At the same time, training has not been institutionalized, specifically with respect to civil rights and civil liberties protections, or the safe use of equipment received through the federal government," the report reads, which was put together with input from federal agencies, law enforcement officials, civil rights advocates and academics.
According to the Associated Press, the president is requesting $263 million over three years for body cameras, law enforcement training and police department reform. Of that, $75 million is for body-worn cameras, with state and local governments asked to pay half of the cost. Body cameras could help resolve situations like that in Ferguson, where Wilson and the witnesses had very different accounts of fatal altercation between Wilson and Brown.
In response to the latest protests, President Obama planned on Monday to meet with cabinet members, local law enforcement officials and Ferguson community leaders to discuss the situation in Ferguson. Young civil rights leaders from multiple cities will also visit the White House Monday to discuss "mistrust between law enforcement and communities of color," an administration official told the Associated Press.