White House Is Banning Cellphones After John Kelly's Phone Hack, Rachel Maddow Says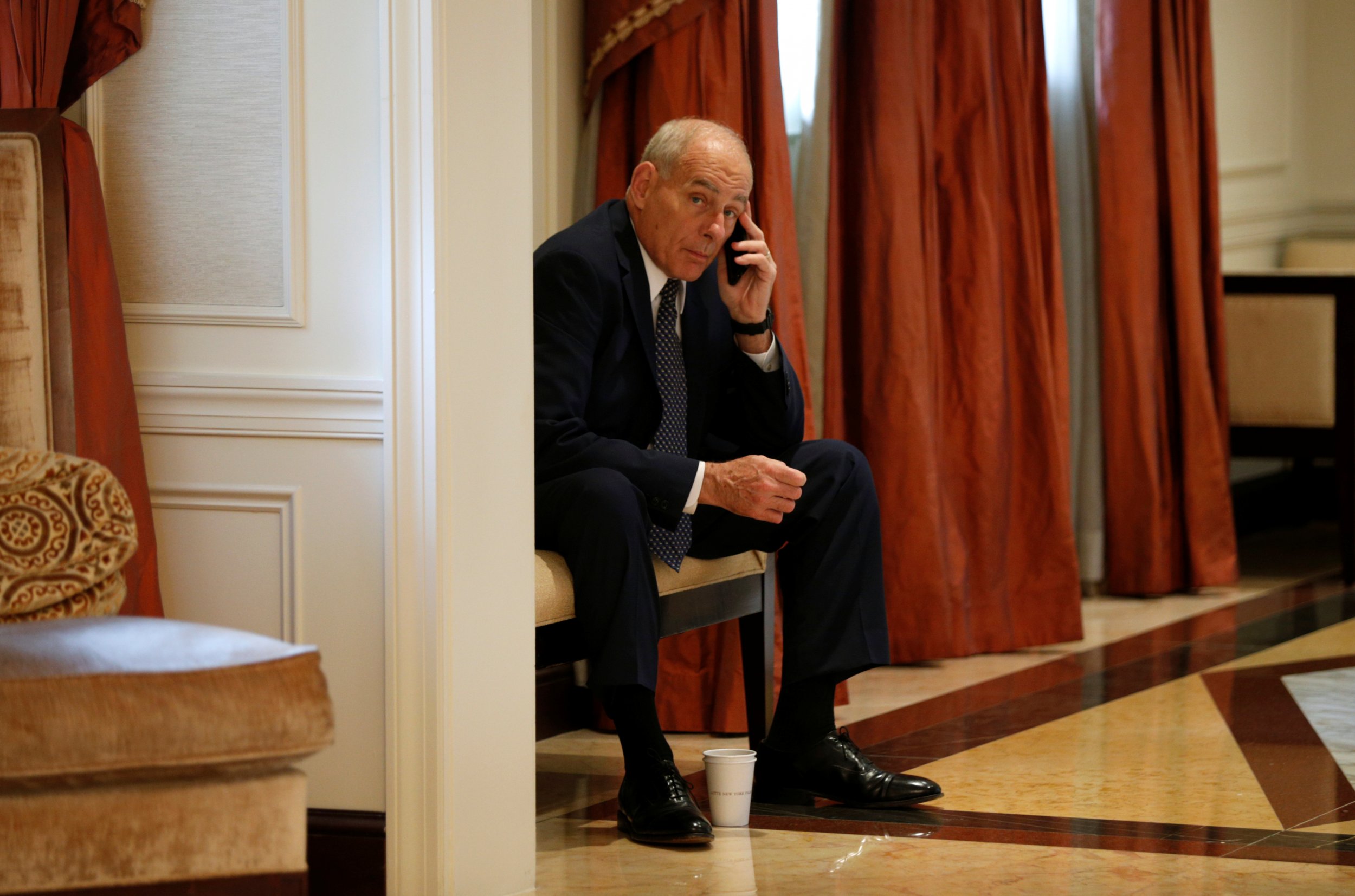 Personal cellphones and other mobile devices were banned from the White House's West Wing by the Secret Service at the start of this month, after officials learned that Chief of Staff John Kelly's phone had been compromised, according to a report by MSNBC's Rachel Maddow. The television host claimed during Thursday's program to have an internal Secret Service memo explaining to White House staffers that personal devices were now prohibited inside the West Wing; prior to entering, staff had to place the devices, including tablets and smartwatches, into lockboxes after turning them off.
The change in policy followed Kelly's personal cellphone being compromised possibly as far back as December, around the time the former general was nominated by President Donald Trump to head the Department of Homeland Security, according to Politico. It's unclear if any data or information was lifted from Kelly's phone.
The report states Kelly first notified White House tech support in the summer that his phone had not been working properly; the staff investigated and said the phone had been compromised. A memo was later sent around the West Wing detailing what happened to Kelly's phone.
A security expert explained to Politico that the worst-case scenario involving Kelly's phone could be a hacker or other cyberattacker gaining "full access" to the phone, essentially having the ability to switch on the phone's microphone or camera and listen in, or to watch Kelly's interactions as he runs the White House and serves as Trump's gatekeeper.
"This news does sort of send a chill down my spine in terms of American national security," Maddow said during the five-minute segment.
Maddow then revealed the memo that was sent to Secret Service personnel outlining the new procedures for personal communication devices.
The policy was put in place Monday and will take 30 days until it is fully implemented, according to the agency's internal memo cited by Maddow.
The memo has yet to be confirmed. Maddow's last high-profile scoop was panned by many to be more hype than substance. On March 15, she tweeted that she had Trump's tax records as a tease for her program later that night. Viewers then waited about 20 minutes to get some information on one of the larger mysteries surrounding a president who has flatly refused to release his tax returns.
The document was a 2005 return showing Trump paid $38 million in taxes after generating more than $150 million of income that year, including a $103 million write-down. Maddow later spoke to criticism of the show on The Tonight Show Starring Jimmy Fallon,saying the fact that voters had finally seen a return of Trump's was akin to "speaking to a group of people dying of thirst in the desert."