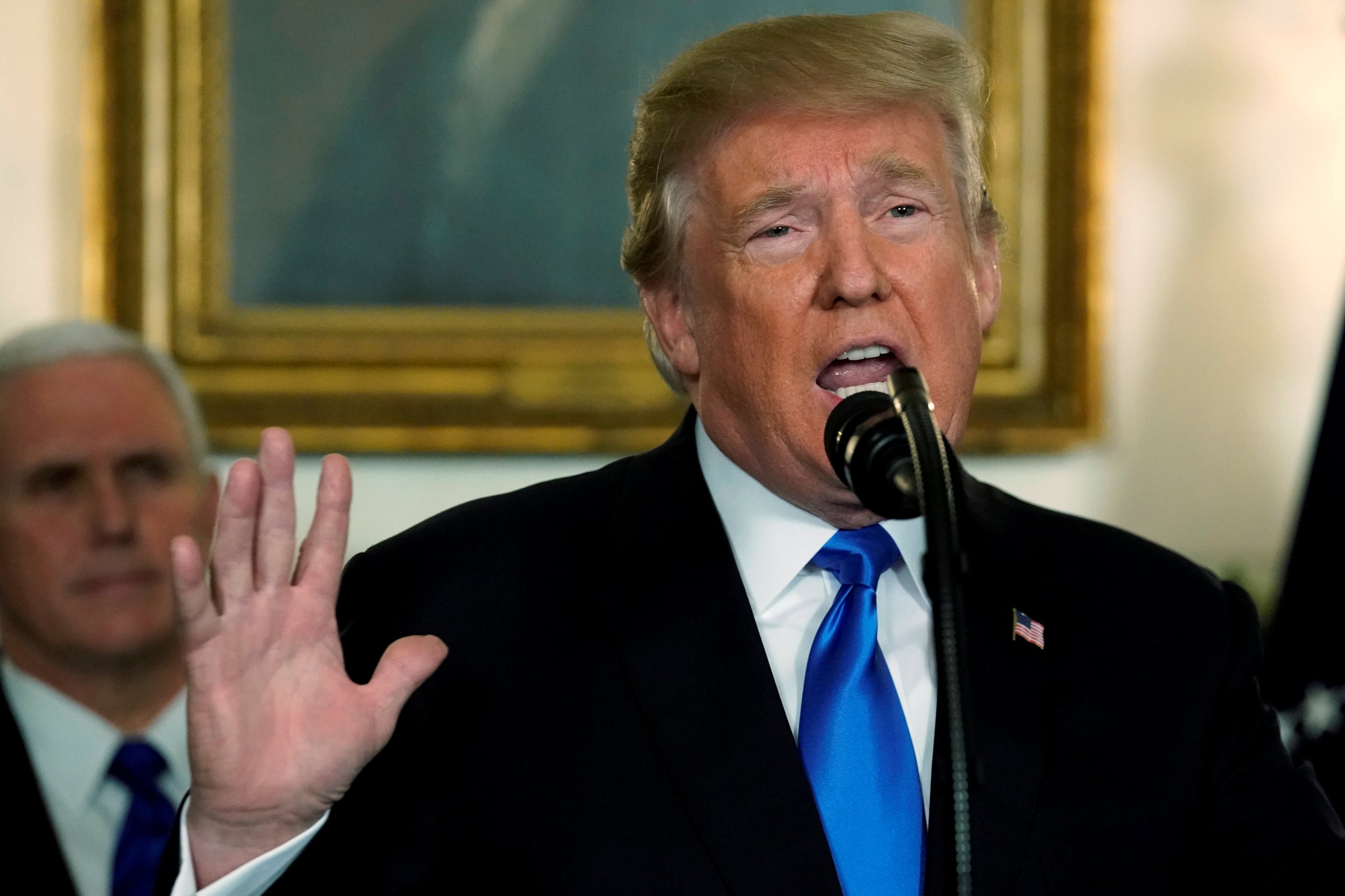 President Donald Trump's slurred words during a speech announcing his controversial decision to move the U.S. embassy in Israel to Jerusalem are being dismissed by the White House as the result of a dry throat.
"His throat was dry. There's nothing to it," Raj Shah, White House spokesman, told NBC News and other reporters.
When questions were raised about potential health concerns, Shah replied: "I'm saying there's nothing to it."
During his speech, Trump slurred several words, including the pronunciation of United States as "Shtatesh."
Trump's announcement that the U.S. will move its embassy from Tel Aviv to Jerusalem has raised concerns that the decision will spark violence and heighten tensions in the Middle East, and put an end to hopes of a lasting peace, because Jerusalem is disputed territory also claimed by Palestinians.
Palestinians took part in protests over Trump's decision in Gaza City and Damascus Gate in Jerusalem's Old City on Thursday. Jerusalem is a holy city for Jews, Muslims and Christians.
Trump has had difficulty speaking during a couple of recent addresses. During a televised speech summarizing his trip to Asia last month, Trump appeared to have trouble breathing and stopped to drink from a bottle with two hands.
Read more: Trump drinks water with two hands and has trouble breathing in bizarre speech
Trump needled his opponents over their health and limited stamina during the 2016 primaries and presidential campaign. Consequently, stopping midway through his address drew mocking criticism from Republican Senator Marco Rubio, whom the president teased in the race for the Republican nomination.
Candidate Trump labeled Jeb Bush "low energy" and encouraged speculation that Democratic presidential contender Hillary Clinton had health problems and lacked the "stamina" to lead.
The president's difficulty getting his words out Wednesday led to speculation on social media that Trump wears false teeth.
The White House dismissed this speculation and said the president merely had a dry throat.