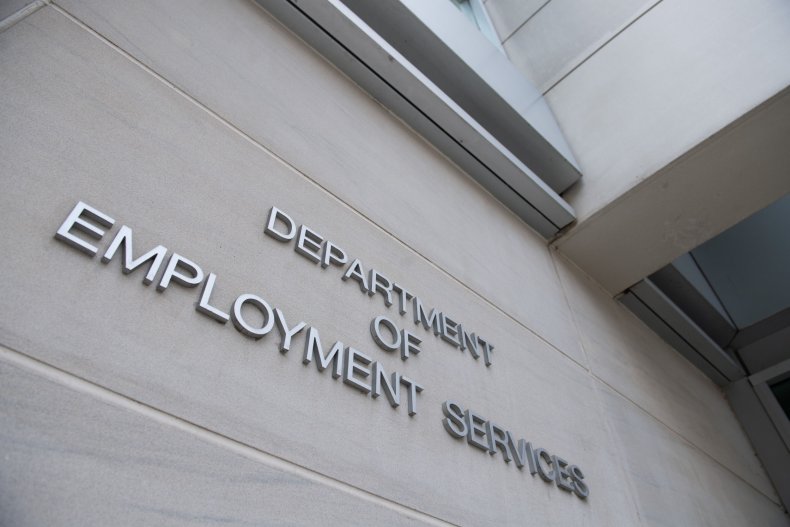 As a critical deadline looms, White House officials are stressing that they want to extend enhanced unemployment benefits that went into effect earlier this year in response to the coronavirus pandemic but negotiations with Democratic leaders, so far, have fallen short.
"I'm disappointed in what we've experienced over the past three days," White House Chief of Staff Mark Meadows told reporters Friday. "We call on Capitol Hill to get serious about their negotiations."
The Trump administration has backed several temporary proposals to expand all or part of the additional $600 per week in unemployment pay that Americans have received during the pandemic. Under current law, that boost in unemployment is set to expire at midnight, unless Congress acts on an extension.
But so far, negotiations have been deadlocked.
House Speaker Nancy Pelosi, a California Democrat, told reporters Friday that Democrats are looking for a more comprehensive relief package to go forward.
"They're condescending and distrustful of the needs of America's working families," she said of the White House efforts. "Why else would they not have had food in their proposal? Food. Children are hungry. These families are in food banks that they never thought they'd have to go to."
White House Press Secretary Kayleigh McEnany defended the Trump administration's narrowed focus.
"Americans are about to lose their unemployment insurance and this (administration) has made several offers," she told reporters Friday. "We've made several proposals, and how many have the Democrats made? Zero."
According to U.S. Department of Labor statistics released Thursday, unemployment claims have risen in back-to-back weeks, after trending downward for several months. More than 42 million Americans have filed for unemployment since the pandemic took hold in mid-March.
Meadows, Pelosi, Senate President Chuck Schumer and Treasury Secretary Steve Mnuchin have been locked in negotiations, even holding rare meetings on Capitol Hill during the weekend. Meadows said those talks would continue through Friday and possibly on Saturday. Thursday night's meeting went past 10 p.m., he noted.
"At the president's direction, we've made no less than four different offers to Democrats on Capitol Hill on how we can make sure the enhanced unemployment that is set to expire today, along with eviction protection that is set to expire as well, is protected," Meadows said. "Those four different offers have been rejected, but more importantly, they've not even been countered with a proposal. the democrats are willing today to let some of the American citizens who are struggling the most to go unprotected."
The White House has proposed several variations of a temporary extension, to prevent a lapse in benefits until larger negotiations can be hashed out.
"We made a proposal for a short-term deal," Mnuchin told reporters Thursday. "as of now they've repeated they don't want to do that."
Democrats are hoping to use the negotiations to get support for a more comprehensive relief package that addresses coronavirus-related concerns. At least 152,000 Americans have died of COVID-19 since March.
"We just don't think they understand the gravity of the problem," Schumer told reporters Thursday after talks with the Trump administration. "The bottom line is this is the most serious health problem and economic problem we've had in a century and 75 years and it takes really, good, strong bold action, and they don't quite get that."
The House passed in May the Democrat-backed "HEROES Act"—a $3 trillion proposal that covers several social welfare programs, on top of the enhanced payments and eviction programs. Republican lawmakers, meanwhile, have backed a smaller proposal.
"We have a very specific focus right now, and it's not this comprehensive plan," McEnany said, dismissing the Democrats proposal.
She wouldn't say at what point the White House might "walk away" from negotiations.
"There's a lot of passion because we are passionate about making sure Americans are taken care of," she said.
Washington correspondent Ramsey Touchberry contributed to this report.