The White House shut down Republican Senator Lindsey Graham's calls for assassinating Russian President Vladimir Putin, as Moscow continues to escalate attacks on Ukraine.
Graham appeared on Fox News' Sean Hannity show Thursday night as Russia shelled the largest nuclear power plant in Europe, saying the only way to stop Putin, was to assassinate him. Shortly after, Graham took to Twitter and reiterated his comments.
"Is there a Brutus in Russia? Is there a more successful Colonel Stauffenberg in the Russian military? The only way this ends is for somebody in Russia to take this guy out," Graham wrote.
Graham then encouraged Russians to overthrow their government suggesting, they are the only ones who can fix the ongoing problem.
"Unless you want to live in darkness for the rest of your life, be isolated from the rest of the world in abject poverty, and live in darkness you need to step up to the plate," Graham added in an additional tweet.
At Friday's press briefing, White House Press Secretary Jen Psaki was asked about Graham's remarks. She said, "that is not the position of the United States government and certainly not a statement you'd hear come from the mouth of anybody working in this administration."
When asked if President Joe Biden shared Graham's views, Psaki condemned the notion again. She said the president believes there is a peaceful solution to the ongoing invasion if Putin initiates it.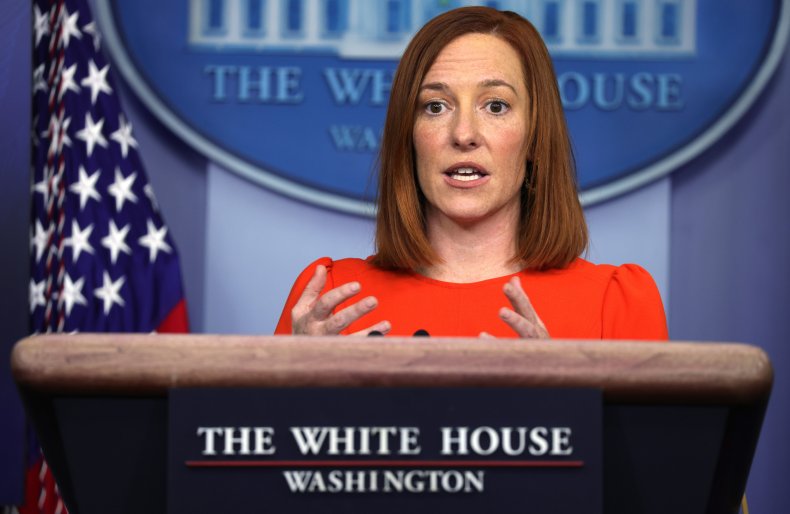 "The president believes there continues to be a diplomatic path forward," Psaki said. "That is the path forward that will help resolve what we're seeing on the ground. President Putin has the ability to de-escalate. We have left the door open for months now to be engaged through de-escalation, if de-escalation occurs."
Psaki said humanitarian corridors or a cease-fire would be steps welcomed by the U.S. government if Putin were to agree.
"But no, we are not advocating for killing the leader of a foreign country or regime change," she continued. "That is not the policy of the United States."
Others have also condemned Graham's comments. He received backlash on Twitter and some called for him to resign for his remarks.
On The Ingraham Angle Thursday night, host Laura Ingraham said his Twitter posts were "stupid."
"I don't know why a sitting U.S. senator would be tweeting that," Ingraham said. "We like Lindsey Graham, but that is just a stupid comment."
Newsweek has contacted Senator Graham's office for comment.