White House Condemns Trump's Muslim Comments, Blitzes Republican Leadership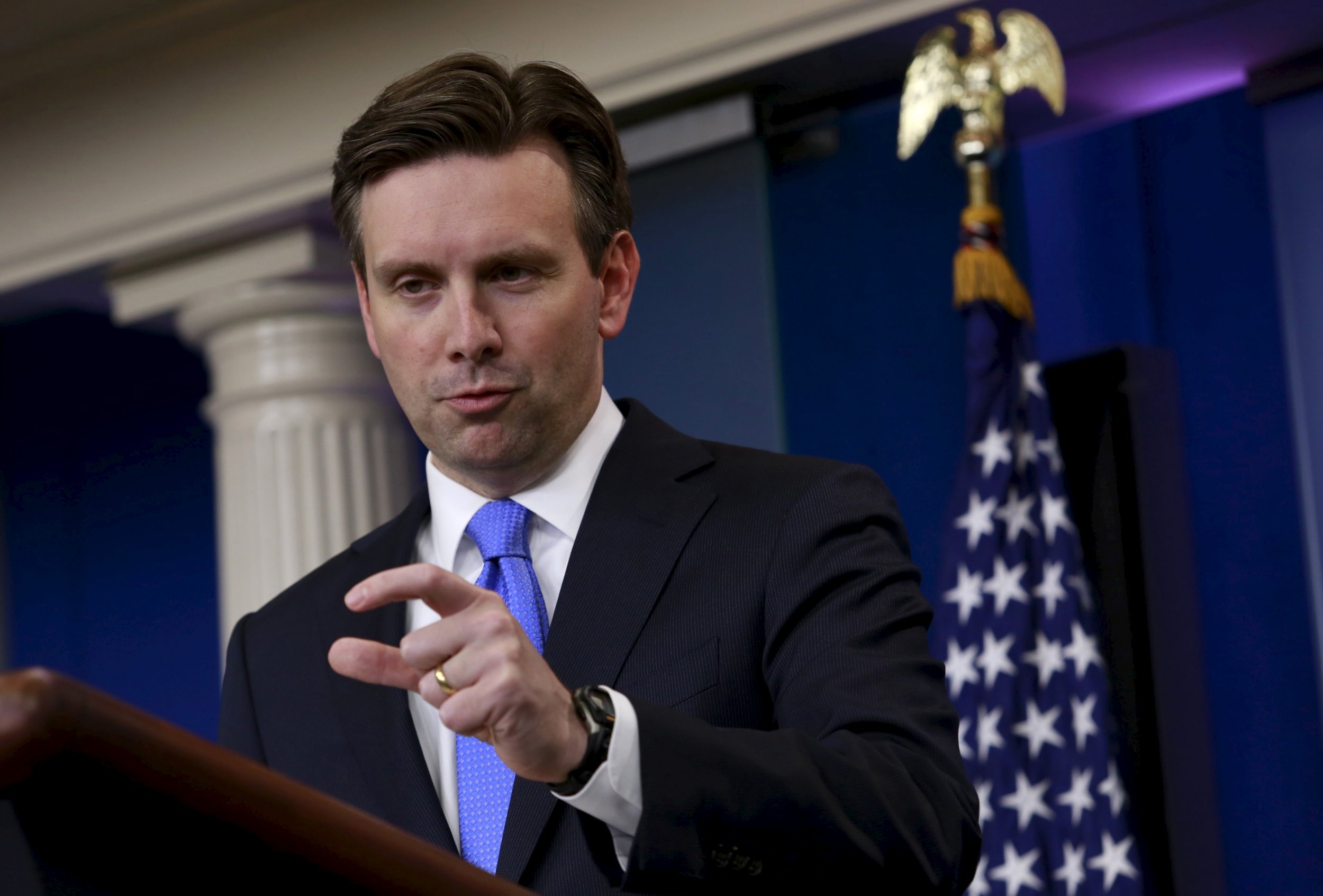 Press Secretary Josh Earnest didn't mince words. Reporters came to the daily White House press briefing armed with questions about Donald Trump's call for a ban on Muslims coming to the U.S., and the spokesman ramped up his own rhetoric in response to Trump's proposal, calling it "morally reprehensible," "far-fetched and unrealistic," and harmful to national security.
Earnest has had to answer questions about Trump's comments before, but he considered the recent statement, which called for banning Muslim tourists, American Muslim citizens traveling abroad, refugees and immigrants "materially different," arguing that it disqualifies the real estate mogul from holding office.
"If your first act as president is to put your hand on the Bible and swear an oath to uphold the Constitution…the kind of policy…that Mr. Trump is advocating is entirely inconsistent with the values enshrined" in the nation's founding document, Earnest said.
White Houses rarely label a candidate as disqualified, but Earnest went so far as to chastise Trump's campaign as a whole, calling it an enterprise of "vacuous sloganeering," "outright lies" and "fake hair."
"The question right now is about the Republican Party and whether they're going to be dragged into the dustbin of history with him," the spokesman said.
Although House Speaker Paul Ryan criticized Trump's proposal Tuesday, saying it was not representative of the Republican party as a whole, Earnest said that GOP leaders haven't gone far enough.
"I know that each of the Republican candidates has already taken an oath pledging to support Donald Trump if he wins the nomination," Earnest said. He called on every candidate to put out a statement saying they would not give Trump their vote—something none of them are likely to do, since the Republican National Committee has asked each of them, and all have agreed, to back the party's nominee.
"They should say right now that they would not support Donald Trump for president. What he said is disqualifying, and any Republican who's too fearful of the Republican base to admit it has no business serving as president either."