White House Coronavirus Response Coordinator Jeffrey Zients discussed inequitable vaccine distribution efforts on Sunday, outlining the Biden administration's intent to address a prevalent issue that has impacted regions across the United States.
Speaking to NBC News' Chuck Todd during an appearance on the morning's Meet the Press program, Zients called widespread distribution disparities and access barriers "unacceptable." His remarks come as reports indicate that vaccine availability and administration rates are limited in low-income communities and communities of color, where COVID-19 has caused disproportionate harm since the beginning of the pandemic.
Todd noted pointedly that in Washington, D.C., the eighth ward, where a majority of residents are people of color and more COVID-19 deaths have been recorded than in any other district, received far fewer vaccines than neighboring areas. Data updated by the D.C. Department of Health showed just 10.5 percent of eligible residents in the city's eighth ward received one or both doses of a vaccine to protect against COVID-19 at the end of February.
"Chuck, unfortunately, what you're showing in Washington, D.C., exists in too many parts of the country, and that is unacceptable," Zients said during Sunday's interview. "Communities of color have been hit disproportionately hard by this disease, suffering death rates twice the average. So, it's really really important that when we come to vaccine distribution, that we do it in a fair and equitable way."
"The situation that you're describing is not fair and equitable," he continued. "We need to bring vaccines to people where they are, which is why community health centers are so important."
Last month, President Joe Biden announced the administration's plans to expand the federal immunization program with policies that prioritized community health centers. A February 9 press release issued by the White House detailed the program's terms, which included a pledge to ship COVID-19 vaccine doses directly to clinics in underserved and vulnerable communities.
"These new steps will help meet the President's goal of administering 100 million shots in 100 days and ensure that vaccines are administered equitably," the release stated.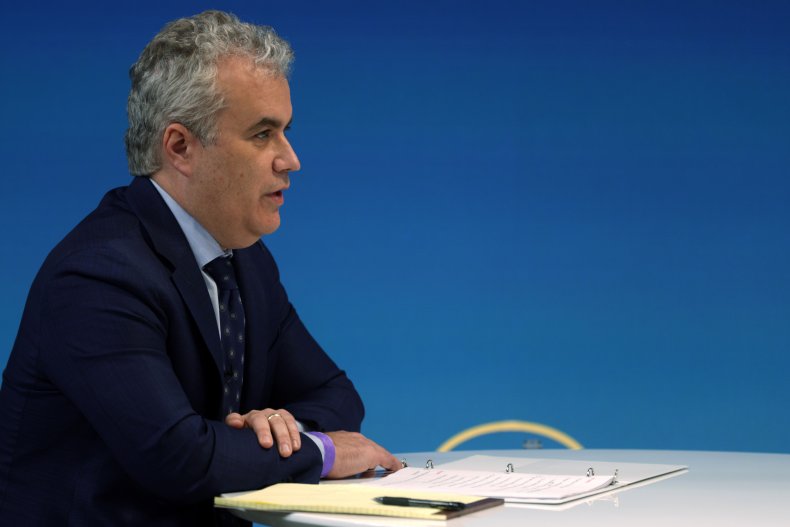 However, vaccine distribution and access issues still exist in early March. While continuing to increase the volume of available doses, Zients said Sunday that complicated online registration processes that are deterring immunization recipients from securing vaccine appointments nationwide must also be reformed.
"We need to make that better, and the first thing to do is to increase supply, so there is access to the vaccine," Zients told Todd. "But at the same time, you're right, too many websites are confusing and don't work. There are not enough call centers or other ways to schedule a vaccine. We're working with states to make that situation better."
Newsweek contacted the White House for further comment.
Newsweek, in partnership with NewsGuard, is dedicated to providing accurate and verifiable vaccine and health information. With NewsGuard's HealthGuard browser extension, users can verify if a website is a trustworthy source of health information. Visit the Newsweek VaxFacts website to learn more and to download the HealthGuard browser extension.