White House Correspondents' Association Says Saudi Arabia Has 'More Transparency' Than Trump Administration After Oval Office Meeting
The White House Correspondents' Association (WHCA) slammed the White House after the Saudi Arabian government revealed an unannounced Tuesday visit to the Oval Office for a meeting with President Donald Trump.
"It is disturbing to see the government of Saudi Arabia have more transparency than the White House about a meeting with the President in the Oval Office," said WHCA President Jonathan Karl in a statement.
The Trump administration broke with tradition by keeping Tuesday's meeting off the public schedule and failing to inform the media. Journalists first learned of the meeting after a tweet by Prince Khalid bin Salman, the Saudi deputy minister of defense, who met with Trump and several senior administration officials. A press release from the Saudi government provided further details of the meeting.
"During the reception, they discussed the importance of strong bilateral relations between the two countries," the Saudi government said. "The Deputy Minister of Defense also met with US Secretary of State Mike Pompeo, US Secretary of Defense Mark Esper and National Security Adviser Robert O'Brien."
Saudi officials characterized the meeting as part of a "continued partnership" between the two countries, with discussions centered on "joint efforts to reduced tensions and avoid escalations" in the middle east due to U.S. conflict with Iran. The press release also denounced what it called the "provocations of the Iranian regime" and the country's "destabilizing activities."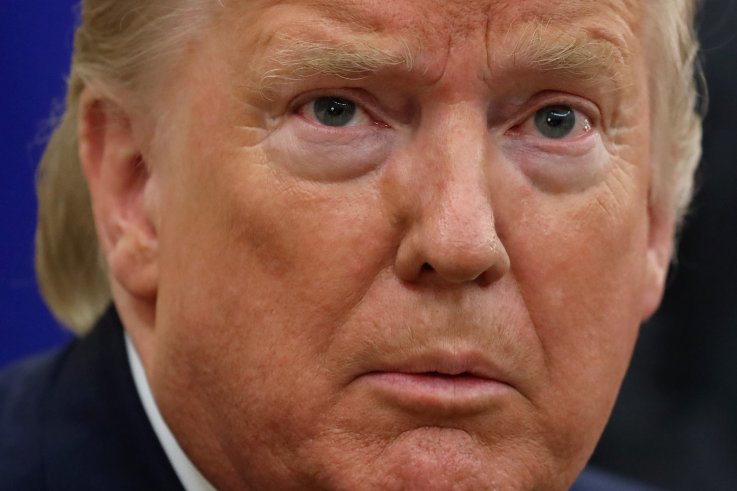 International observers agree that tension in the region is notably high after the U.S. killing of key Iranian General Qassem Soleimani on Friday. Trump justified the attack by claiming that Soleimani had been "plotting imminent and sinister attacks" against Americans, but the administration has so far declined calls to provide any evidence in support of the claim.
Bin Salman tweeted about the meeting prior to the government press release, claiming he was delivering a message from his brother Crown Prince Mohammed bin Salman while discussing "bilateral cooperation" and "efforts to confront regional and international challenges. The post also included photos of Trump seated at the Oval Office during the meeting.
Trump also tweeted about the meeting later in the morning, describing it as "very good."
"Had a very good meeting with @kbsalsaud of Saudi Arabia," tweeted Trump. "We discussed Trade, Military, Oil Prices, Security, and Stability in the Middle East!"
In addition to failing to publicly announce the meeting, the White House was also criticized for not producing a customary accounting of the meeting after it concluded.
"A meeting with a foreign leader in the Oval Office should, at the very least, be on the public schedule with a read-out of the meeting released after it is over," said Karl. "This has been a long-standing precedent for presidents of both political parties."
Newsweek reached out to the White House for comment but did not receive a response in time for publication.
White House Correspondents' Association Says Saudi Arabia Has 'More Transparency' Than Trump Administration After Oval Office Meeting | News