White House Defends Kamala Harris' Remark Comparing Capitol Riot to 9/11, Pearl Harbor
Speaking at the U.S. Capitol on Thursday, Vice President Kamala Harris compared the January 6 riot there to the 9/11 attacks and the bombing of Pearl Harbor.
Her comments were met with quick criticism from those who said the violent riot at the federal building last year was not comparable to attacks that resulted in the deaths of thousands of Americans.
The White House, however, defended her remarks Thursday afternoon.
White House press secretary Jen Psaki said during a press briefing that critics who are seizing on Harris' comparison were deflecting from the real issue of January 6. She suggested those people angry with Harris should instead be "a part of solving the threats" to democracy.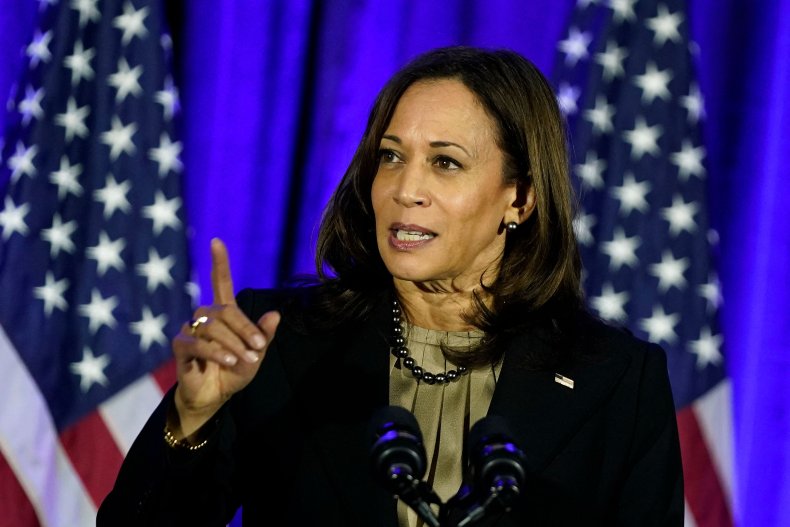 "Certain dates echo throughout history, including dates that instantly remind all who have lived through them where they were and what they were doing, when our democracy came under assault," Harris said during remarks on the one-year anniversary of the Capitol riot. "Dates that occupy not only a place on our calendars, but a place in our collective memory: December 7, 1941, September 11, 2001, and January 6, 2021."
Soon, social media was flooded with messages from conservative users who condemned Harris' comments.
"December 7, 1941: 2,300 Americans killed. September 11, 2001: 3,000 Americans killed. January 6, 2021: 1 American killed (Ashli Babbitt)," commentator Ben Shapiro tweeted.
Harrison Fields, a one-time assistant press secretary for former President Donald Trump, lambasted Harris for drawing a parallel between 9/11 and the January 6 riot.
"As the son of a 9/11 first responder & survivor, & as someone who experienced the tragedy of 1/06, I can tell you unequivocally—1/06 was NOT & will NEVER be comparable to 9/11," Fields wrote on Twitter. "To hear the @VP compare the 6th to 9/11 is a slap in the face to 9/11 survivors & heroes like my mom."
Asked by a reporter about Harris' remarks, Psaki stood by the vice president.
"I would first say that, as the president also said in his remarks, if we look back to some very difficult moments in our history—back in 1861—there were no Confederate flags being waved in the Capitol," Psaki said. "In very dark moments in our history, there were not people storming our nation's Capitol, trying to take over the office and even threatening the speaker of the House."
She added, "For those who are being critics of the vice president's remarks, I think instead of focusing on or analyzing comparisons of moments in history, I would suggest that they be a part of solving the threats of democracy that occurs today, that is happening today. They are using this as an excuse not to be a part of that."
Update 01/06/22, 3:40 p.m. ET: This story has been updated to include more social media comments about Kamala Harris' remarks.