White House Denies Brittney Griner Would Be Home if She Were a Straight Man
The White House is pushing back against her coach's claim that WNBA player Brittney Griner would be released now from her detainment in Russia if she were a straight man.
Asked whether Griner—who is Black, gay and female—is facing a double standard, White House press secretary Karine Jean-Pierre suggested Tuesday that such arguments go against President Joe Biden's many efforts on behalf of minority communities.
"This is a president who has put all of the things that you just laid out—the LGBTQ community, women, people of color—he has fought for those communities throughout his career, and you have seen that in policies that he has put forward," she told reporters.
As Griner readies for trial this week, her head coach said the situation would be very different if NBA star LeBron James had been being detained in Russia for over 130 days.
"If it was LeBron, he'd be home, right?" Phoenix Mercury coach Vanessa Nygaard told the media on Monday. "It's a statement about the value of women. It's a statement about the value of a Black person. It's a statement about the value of a gay person. All of those things. We know it, and so that's what hurts a little more."
James himself has publicly called on the U.S. government to bring Griner home. In a statement last month, he said, "As a decorated Olympian and member of an elite global sport community, BG's detention must be resolved out of respect for the sanctity of all sport and for all Americans traveling internationally."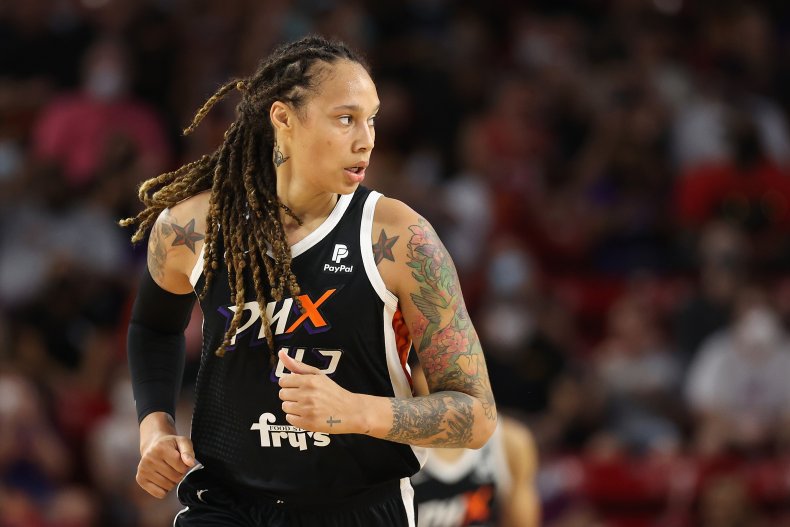 Nygaard's remarks came after Griner wrote a letter to Biden, pleading for him to not "forget about me and the other American Detainees."
"As I sit here in a Russian prison, alone with my thoughts and without the protection of my wife, family, friends, Olympic jersey, or any accomplishments, I'm terrified I might be here forever," Griner wrote.
On Tuesday, Jean-Pierre confirmed that Biden had read the letter and that Griner's release remains a top priority for him.
"He's doing everything that he can," she said. "The White House is closely coordinating, as well, with the special presidential envoy for hostage affairs, who has met with Brittney's family, her teammates and her support network. So we're going to continue to have those conversations, and we're going to make sure that she and others get home safely."
However, earlier in the day, Griner's wife, Cherelle, told CBS Mornings that she has had no luck getting in touch with the Biden administration, even after the letter was delivered.
"It kills me every time that, you know, when I have to write her and she's asking, 'Have you met with them yet?' And I have to say no.... I'm sure she is like, 'I'm going to write him and ask now because my family has tried to no avail, so I'm going to do it myself,'" Cherelle Griner said.
Griner was arrested in February and charged with possessing cannabis oil while returning to the U.S. after playing for her Russian team. Her trial for "large-scale transportation of drugs" began last Friday and will resume Thursday. If found guilty, she could face up to 10 years in jail.