White House Staff Speaking to Fox News Is in 'Public Interest,' President's Counsel Says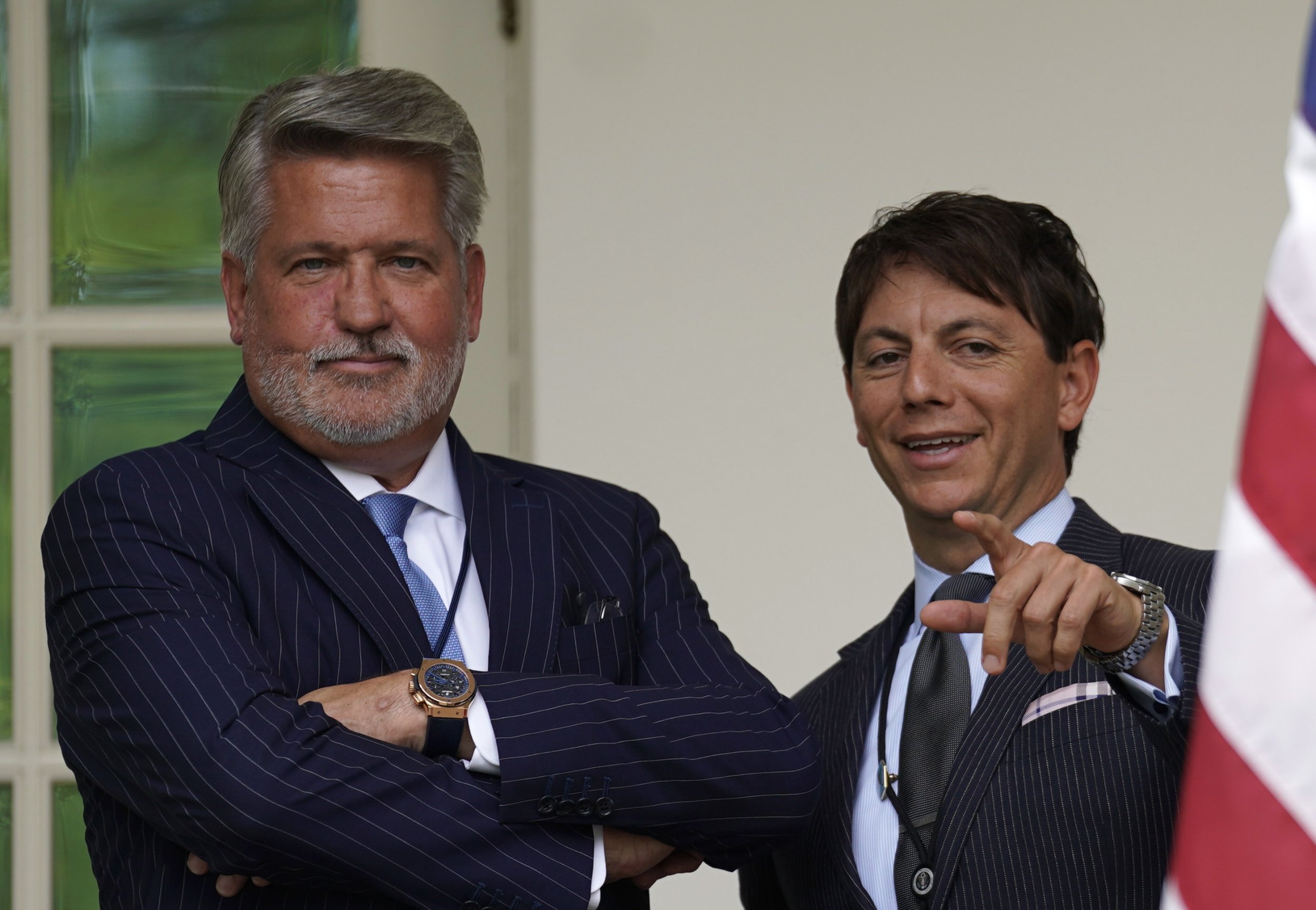 The White House counsel has claimed it was "in the public interest" for staffers to be excused from federal ethics laws that prohibit them from having meetings with their former colleagues. Bill Shine, formerly of Fox News, and Larry Kudlow, who worked at CNBC, were both granted ethics waivers.
"The Administration has an interest in you interacting with Covered Organizations such as Fox News," White House Counsel Don McGahn wrote in the July 13 memo to Shine, the White House's new communications director, according to The Daily Beast. "[T]he need for your services outweighs the concern that a reasonable person may question the integrity of the White House Office's programs and operations."
Shine's waiver permits him to participate in communications and meetings with his former employer. McGahn added that allowing high-level White House meetings with Fox News was "appropriate and in the public interest."
Fox News, which is a favorite of President Donald Trump's, has had a growing influence in the White House, according to Politico.
Kudlow, who is now the White House's chief economist, received a similar waiver that allowed him to communicate with his former CNBC colleagues, The Daily Beast reported.
A review of waivers shows the White House has granted 20 of them to various staff members, including Kellyanne Conway and all senior West Wing appointees. Conway's waiver allows her to communicate and hold meetings with former clients in political, advocacy, trade or nonprofit organizations.
The White House issued a blanket ethics waiver that permitted West Wing appointees to communicate freely with the press after questions arose regarding then-White House chief strategist Steve Bannon's talks with his former colleagues at Breitbart News.
The White House did not immediately respond to Newsweek's request for comment.
In March, the Associated Press reported that lobbyists had received ethics waivers to work for the administration despite Trump's executive order that barred former lobbyists, lawyers and others from working on matters that they had lobbied for within two years before going to work for the government.
The AP found that at least 24 ethics waivers to administration officials at the White House and executive branch agencies had been granted.
At the time of those waivers, White House spokeswoman Lindsay Waters told the AP, "In the interests of full transparency and good governance, the posted waivers set forth the policy reasons for granting an exception to the pledge."