White House Fence Gets Spiky Security Enhancement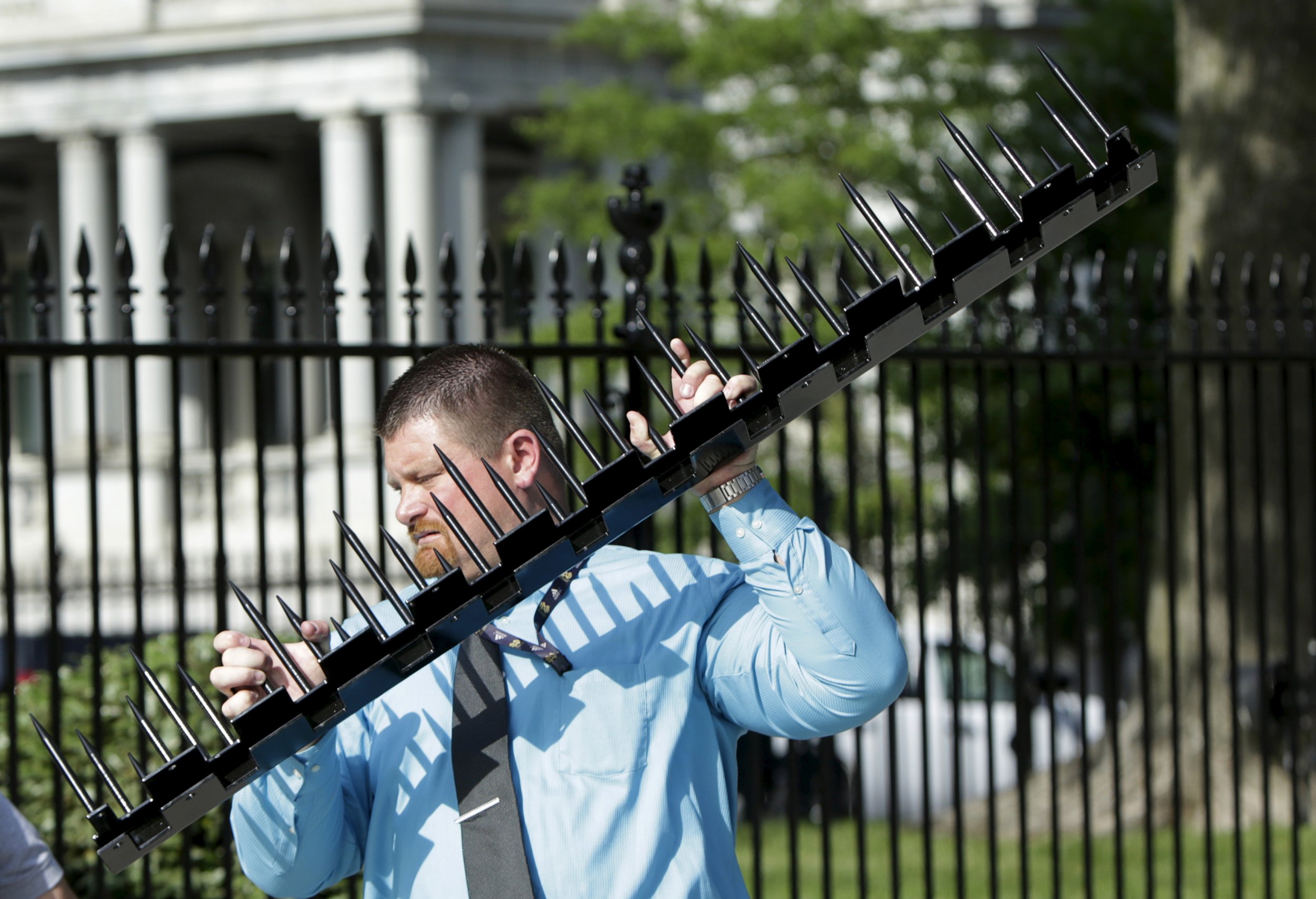 The White House fence will start to get a spiked top on Wednesday in a short-term bid to thwart intrusions at the U.S. executive mansion, authorities said.
The "removable anti-climb feature" with sharp metal points will be bolted on top of the black iron fence by the U.S. Secret Service and National Park Service, the agencies said in a statement on Tuesday.
"These temporary measures are meant to satisfy security needs while a long-term solution is designed and implemented," it said.
The feature was designed by the Secret Service and built by the Rock Island Arsenal Joint Manufacturing and Technology Center. Work is expected to take about six weeks.
The changes were sparked by a September intrusion when an Iraq war veteran carrying a knife scaled the fence, ran across the North Lawn and entered the residence before being tackled by a Secret Service officer.
The incident was one of several embarrassing breaches for the agency, which is responsible for the security of President Barack Obama. It led to the resignation of the agency's director.
The Secret Service has released photos of the new "pencil point" spikes that will be bolted to the top of the fence and face outward at a 5-degree angle.
The Secret Service and National Park Service are working on a new fence design, which will be reviewed by other federal agencies in the fall, with construction beginning in 2016.
The Secret Service also is working on rearranging officer booths at three vehicle checkpoints to the White House complex and replacing concrete barriers with steel plate barriers that can be raised and lowered.