White House Fires 5 Staffers for Drugs, Despite Promise That Marijuana Wouldn't Disqualify Them
Five White House staffers were fired for past drug use and "additional factors at play," press secretary Jen Psaki announced on Friday.
The Biden administration's marijuana policy is less strict than previous administrations, allowing for up to 15 uses in a year among staffers. Though Psaki admits to marijuana use present among the five staffers that were fired, "there were additional factors at play in many instances for the small number of individuals who were terminated." Psaki said.
The White House said there were many reasons for dismissing staff beyond marijuana usage, one of which includes hard drug use.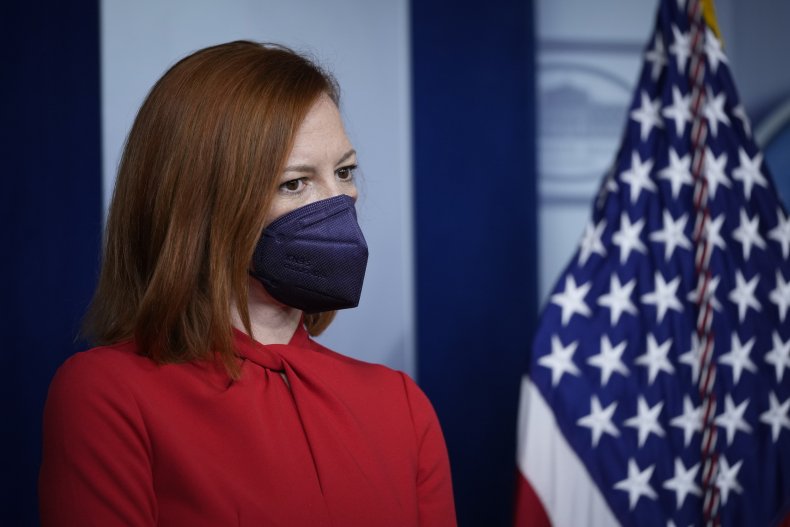 When Biden took office, White House staffers went through a vetting process that included questions about past drug usage. Depending on security clearances, the staff then must agree to random drug tests. The waiver is only for people who do not require security clearance and used marijuana sparingly. If employees admit to marijuana usage, they are required to work remotely for a certain period.
The new guidelines for the administration's marijuana policy would "effectively protect our national security while modernizing policies to ensure that talented and otherwise well-qualified applicants with limited marijuana use will not be barred from serving the American people," a White House official said.
"In an effort to ensure that more people have an opportunity to serve the public, we worked in coordination with the security service to ensure that more people have the opportunity to serve than would not have in the past with the same level of recent drug use," Psaki said in a statement to the Associated Press.
"The bottom line is this: of the hundreds of people hired, only five people who had started working at the White House are no longer employed as a result of this policy." Psaki followed up on Twitter.
In February 2021, a White House official did not say how many potential employees initially would be disqualified from working at the White House with this new policy.
During Biden's 2020 presidential campaign, one of his platforms was for the decriminalization and rescheduling of marijuana. Biden also wanted to expunge past cannabis convictions. On his campaign website, he stated he, "will support the legalization of cannabis for medical purposes, leave decisions regarding legalization for recreational use up to the states, and reschedule cannabis as a schedule II drug so researchers can study its positive and negative impacts."
Americans are in support of legalizing marijuana more than ever, with a Gallup poll citing 68 percent in favor, the highest it's been in over five decades.
Newsweek reached out to the White House for comment and did not receive a response by article publication.