White House Has 'No Intention' of Lockdowns, Wants to Keep Schools Open as Omicron Surges
The White House said Monday it has no intentions of imposing new shutdowns as the Omicron variant surges across the U.S.
Press secretary Jen Psaki told reporters that President Joe Biden will "issue a stark warning and make clear unvaccinated individuals will continue to drive hospitalizations and deaths" in his COVID-19 address on Tuesday.
"This is not a speech about locking the country down," Psaki said. "This is a speech outlining and being direct and clear with the American people about the benefits of being vaccinated, the steps we're going to take to increase access and to increase testing, and the risks posed to unvaccinated individuals."
The highly transmissible Omicron variant was first detected in the U.S. on December 2 and has since spread to 47 states. A wave of the variant has already hit New York and New Jersey, where it accounted for approximately 13 percent of cases last week.
Dr. Anthony Fauci, the nation's top infectious disease expert, warned Sunday that the new strain is going to "take over" this winter.
"It's never too late to get vaccinated. And if you're vaccinated, go get boostered. And be prudent in everything else you do," Fauci told CNN on State of the Union.
Researchers are still analyzing whether Omicron causes more severe illness and whether it evades currently available vaccines. An early study from South Africa, where the variant was first reported, found Omicron appears to cause less severe illness than other strains but is more resistant to the two-dose Pfizer/BioNTech vaccine.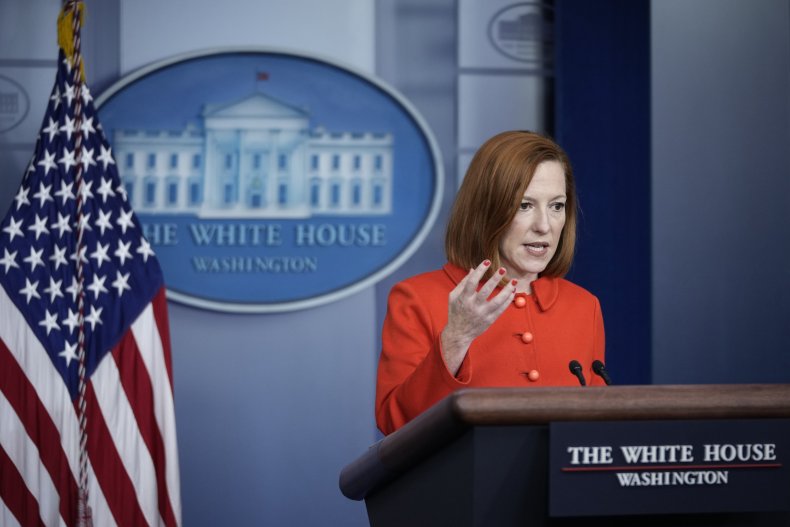 As the administration rejects lockdowns, schools are starting to close their doors again. A Maryland school district announced last week they were returning to virtual instruction, and New York City has closed hundreds of classrooms.
When asked Monday about the White House's view on whether schools should return to virtual learning, Psaki said the administration wants to keep schools open but it will be up to local school districts "to make the decisions that they feel are appropriate for their communities."
"Our objective and the President's objective is to keep schools open and 99 percent of them are open, have been open," Psaki said. "And we believe we have the tools to do that.
Psaki highlighted the administration's "Test to Stay" program, which would allow students to remain in school if they test negative for the virus at least twice during the week after a COVID-19 exposure instead of going into a mandatory lockdown.
Fauci also told CNN that "we can keep the children in school safely."
"We are trying as best as we possibly can to keep the schools open, for the reasons that you just gave, correctly, of the deleterious effects of having to close the schools down," he told host Jake Tapper.