White House Invites Democrats to Classified Russia Investigation Briefing After Backlash
The White House is set to hold separate bipartisan briefings with House and Senate leaders to discuss a confidential source in the Russia investigation, following a backlash over the suggestion Democrats would be excluded.
Having initially suggested that Democrats would be briefed by intelligence officials on the classified information in a separate meeting in June, the White House walked back on its decision and announced the bipartisan Gang of Eight would be briefed on Thursday.
The Department of Justice will also keep to its planned meeting just with two Republicans, House intelligence chairman Devin Nunes and House Oversight Committee chair Trey Gowdy, who will be briefed at noon on Thursday.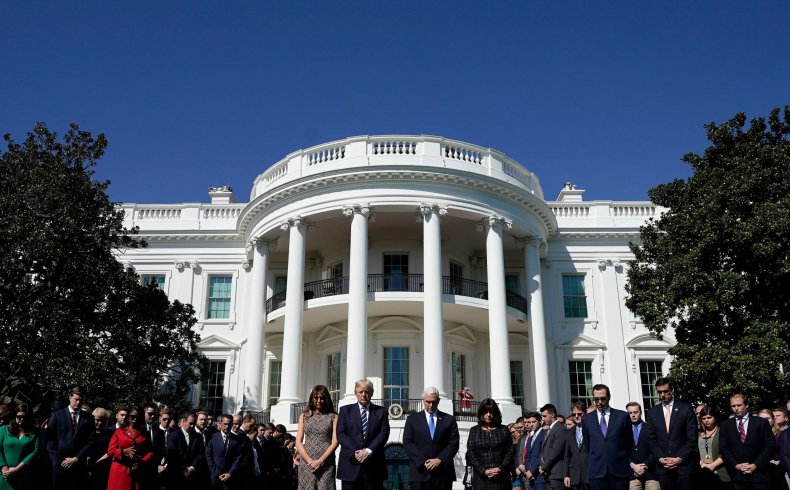 The Gang of Eight meeting is scheduled to take place immediately afterward, CNN reported.
The briefings are expected to touch on the FBI's confidential informant, who was used to aid its investigation of President Donald Trump's then campaign team, and has prompted accusations by the president that the FBI infiltrated his team with a "spy."
Democrats had pushed the White House to hold a meeting for the Gang of Eight, which includes top Democrat and Republicans on the House and Senate intelligence committees, after hearing its meeting would not be held until June.
Indeed, Senate Democratic leader Chuck Schumer slammed the decision to hold a meeting on the classified information as "highly inappropriate," accusing the White House of making the information-sharing political.
Defending the White House's initial decision, press secretary Sarah Huckabee Sanders said the briefing was only set to include Republicans because they had requested the information.
"To my knowledge, the Democrats have not requested that information so I would refer you back to them on why they would consider themselves randomly invited to see something they've never asked to," she said.
But Schumer told Reuters that such a briefing needed to have Democrats as well as Republicans present as a "check on the disturbing tendency of the president's allies to distort facts and undermine the investigation and the people conducting it."
And although Schumer and House Minority Leader Nancy Pelosi had requested a briefing in writing on Wednesday, their request came for one meeting for all those involved rather than a separate meeting to the Republican-only briefing, The Hill reported.