Israeli Prime Minister Benjamin Netanyahu to Visit U.S. in November: White House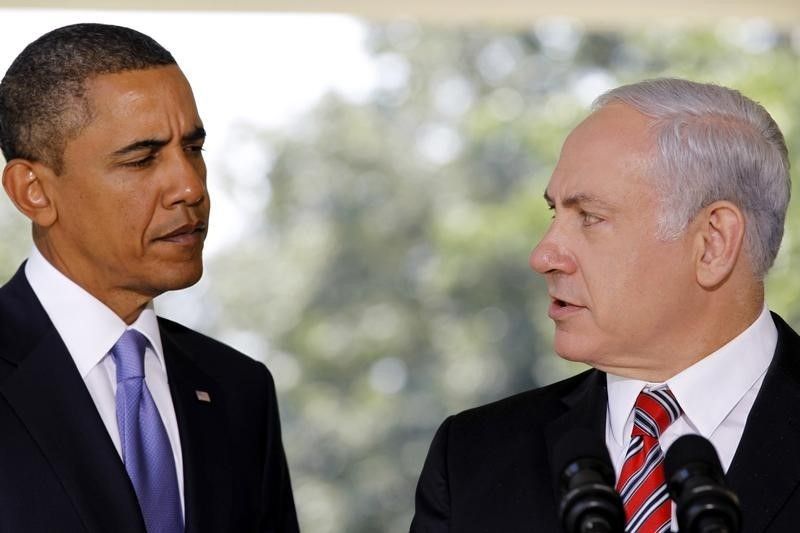 Israeli Prime Minister Benjamin Netanyahu will discuss Iran's nuclear program with President Barack Obama at the White House in November in what will be their first meeting since the Israeli leader denounced the U.S. deal with Iran in a speech to the U.S. Congress in March.
Obama declined to meet with Netanyahu in March when the prime minister was invited to Washington by House Speaker John Boehner as part of the Republican campaign to derail the nuclear deal. On that occasion, Netanyahu compared Iran to Nazi Germany. Following the speech, Obama told reporters Netanyahu's speech was "nothing new" and said he didn't offer "any viable alternatives."
According to the White House, the leaders will discuss regional security issues in their November 9 meeting, including the Iran nuclear deal, otherwise known as the Joint Comprehensive Plan of Action, that was signed in July between Iran and the U.S., U.K., France, China, Russia and Germany.
Netanyahu has been a vocal critic of the Iran deal, which lifts economic sanctions against Iran in exchange for the country renouncing plans to build a nuclear weapon and curbing its uranium enrichment operations. Netanyahu called the deal "a historic mistake" in July and said that "world powers have made far-reaching concessions in all areas that were supposed to prevent Iran from obtaining a nuclear weapons capability."
Obama and Netanyahu will also discuss Israel's fractured relationship with Palestinians, including the situation for residents of the Gaza Strip and the West Bank and "the need for a genuine advancement of a two-state solution," according to a White House statement.
Netanyahu visited the U.K. and Prime Minister David Cameron last week. A petition calling for U.K. police to arrest Netanyahu for "war crimes" was posted online last month and received nearly 112,000 signatures.
On Tuesday, French Prime Minister Manuel Valls announced Iranian President Hassan Rouhani will visit France in November, in what would be the first visit by an Iranian leader to the country since 1999.