White House Knew of Russia Bounties in 2019, Before Trump's G7 Invite to Putin
White House officials knew as far back as 2019 that a Russian intelligence unit had offered the Taliban bounty money for killing American soldiers in Afghanistan, according to Monday reporting from the Associated Press. Reports initially stated that President Donald Trump did not learn about the bounties until March.
Trump has spoken highly of Russian president Vladimir Putin in the past. In June, Trump floated the idea of inviting Russia to rejoin the G7, a group of world powers that banned Russia in 2014.
According to reports, officers working for the Russian intelligence agency GRU offered cash to members of the Taliban who killed U.S. troops in Afghanistan. The information was allegedly obtained from captured members of the Taliban.
President Trump denied any knowledge of Russia's bounty offer in a Sunday tweet. "Everybody is denying it & there have not been many attacks on us," Trump wrote. "Nobody's been tougher on Russia than the Trump Administration."
In a statement sent to Newsweek on Monday, Director of National Intelligence John Ratcliffe said that classified information being leaked into the media "disrupts the vital interagency work to collect, assess, and mitigate threats and places our forces at risk. It is also, simply put, a crime. We are still investigating the alleged intelligence referenced in recent media reporting and we will brief the President and Congressional leaders at the appropriate time."
Other White House officials have also claimed that Trump was unaware of the bounties, with Press Secretary Kayleigh McEnany casting aspersions on the validity of the reporting.
"There is no consensus within the intelligence community on these allegations," McEnany said during a Monday press conference. "There are dissenting opinions from some within the intelligence community whether this is true."
Newsweek reached out to the White House for comment. This story will be updated with any response.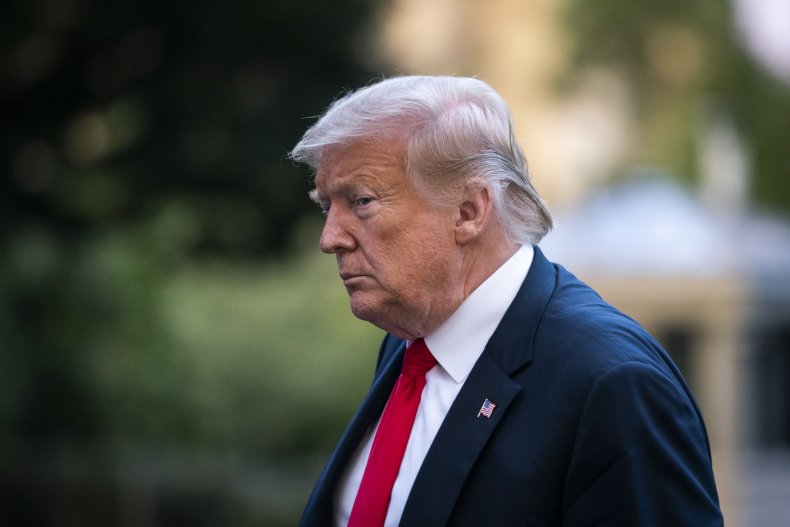 A Monday statement released by the U.S. Department of Defense said it had found "no corroborating evidence to validate the recent allegations in open-source reports. Regardless, we always take the safety and security of our forces in Afghanistan—and around the world—most seriously and therefore continuously adopt measures to prevent harm from potential threats."
Trump's perceived refusal to act on the threats has been criticized by observers, including presumptive Democratic presidential nominee Joe Biden, who said during a Saturday town hall that Trump was "debasing himself" in front of Putin.
"His entire presidency has been a gift to Putin," Biden said, "but this beyond the pale. It's a betrayal of the most sacred duty we bear as a nation, to protect and equip our troops when we send them into harm's way."
Russia was ousted from the G7 after it annexed Crimea in 2014, a move decried by many as being illegal. Trump has said Russia should be allowed back into the G7 in order to properly conduct negotiations.
"Whether you like it or not, and it may not be politically correct, but we have a world to run," Trump told reporters in 2018. "And in the G7, which used to be the G8—they threw Russia out—they should let Russia come back in because we should have Russia at the negotiating table."
In June, Trump told Fox News radio that inviting Putin to attend the next G7 meeting was "a matter of common sense." While the Kremlin acknowledged Trump's gesture in a June statement, Kremlin spokesman Dmitry Peskov told reporters in June that Russia's government did not "know the details of the proposal."
Leaders of G7 countries have voiced disagreement with President Trump's opinion. In June, Canadian Prime Minister Justin Trudeau said Russia would not be allowed to rejoin the group because of its "continued disrespect and flaunting of international rules and norms."
Updated 12:19 a.m. EST 07/01/2020: This story has been updated with a statement from Director of National Intelligence John Ratcliffe.