White House Lied About Trump Call With Erdogan, Turkey Says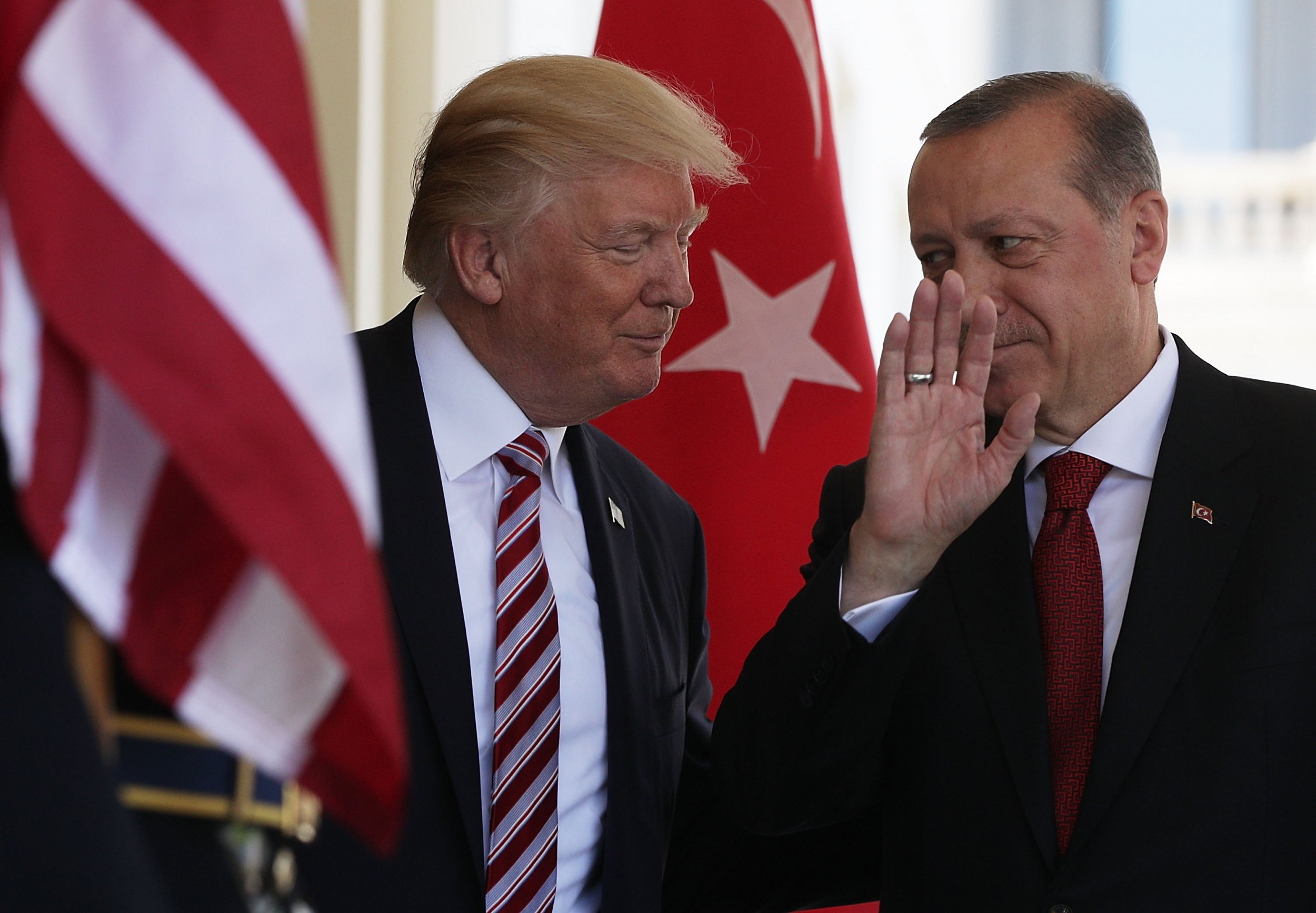 The White House is lying about a telephone call between President Donald Trump and his Turkish counterpart, Recep Tayyip Erdogan, according to Turkish government officials.
Turkey has launched a military operation in the town of Afrin, in northern Syria, where there is a large presence of Syrian Kurds, including members of the People's Protection Units (YPG) militia working with the U.S.-led coalition to defeat the Islamic State militant group (ISIS).
Turkey is giving assistance to Syrian rebels with airstrikes and supporting a ground operation named Operation Olive Branch against the Kurds.
The White House said that Trump had on Wednesday told Erdogan "to de-escalate" the situation in northern Syria. He said Turkey should "limit its military actions" and "exercise caution," according to his administration.
But Turkey reacted negatively to that statement, accusing Washington of twisting the call to suit Trump's agenda. Official Turkish sources told AFP news agency that the release by the White House "does not accurately reflect the content" of the phone call.
"The two leaders' discussion...was limited to an exchange of views," a Turkish official said. The official added that Trump had not shared any concerns about "escalating violence," in contradiction to the White House statement.
Turkey views the YPG as an extension of the Kurdistan Workers' Party (PKK), a Kurdish group it has designated as an extremist organization. The group has waged a bloody insurgency against the Turkish government for several decades.
The U.S. had been supplying and arming the YPG, which was its most effective ground partner against ISIS, helping to free the eastern city of Raqqa in October.
Turkey has protested Washington's assistance to the Kurds, and the official said Trump told Erdogan in the call that "his country no longer supplied the group...and pledged not to resume" such assistance to them.
"The U.S. president touched upon the necessity of limiting the duration of Operation Olive Branch and, keeping in mind the presence of a small number of U.S. troops in Manbij, the need to prevent a hot conflict in the area," the Turkish official said.
The official U.S. presence in Syria numbers around 5,000. Tens of foreign volunteers from the U.S., Britain and Germany are also in the country, fighting against the Turkish operation, having helped the Kurds to defeat ISIS in northern Syria, Reuters reported on Thursday.
"There was a desire on the part of the foreign fighters who fought in Raqqa and who are fighting in Deir Ezzor to go to Afrin," YPG spokesman Redur Xelil said.