White House on Lockdown After Secret Service Alerted to Vehicle at Checkpoint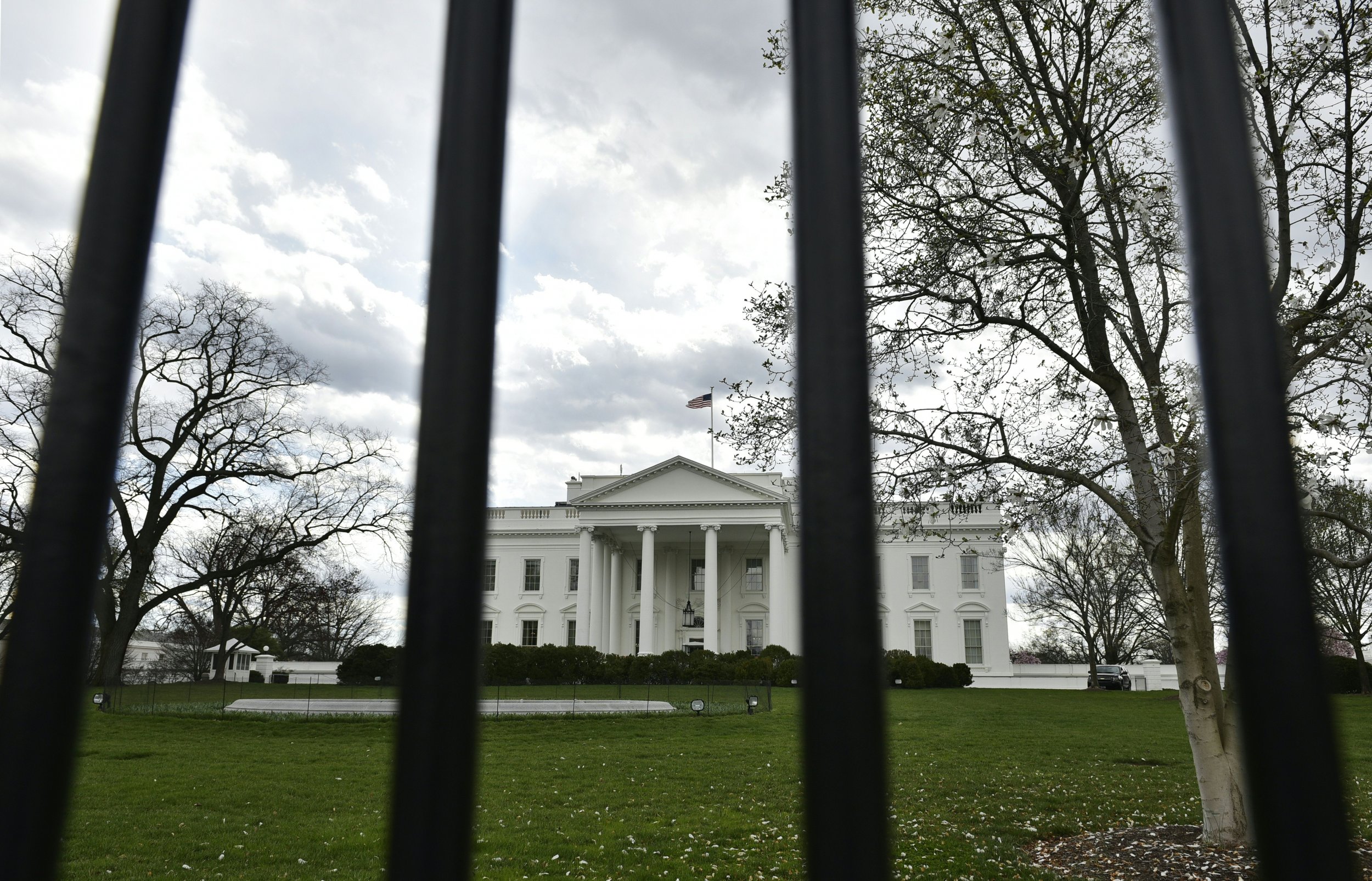 The White House was placed on lockdown on Thursday after Secret Service officers were "alerted to a vehicle at a checkpoint" nearby. Secret Service said the North Fence along Pennsylvania Avenue and Lafayette Park were closed as a result.
The White House North Lawn was also cleared in response to the incident. Reporters stationed on the lawn said they were cleared off and taken to the briefing room.
Around 30 minutes after announcing the lockdown, the Secret Service stated that the vehicle had been cleared, adding that "the North Fence line and Lafayette Park will open shortly."
Police also arrested a man on Thursday after a gun and ammunition were found inside a parked car near the Capitol. United States Capitol Police (USCP) said they found the man at around 9 a.m. local time while conducting "routine parking enforcement."
It was unclear if the incidents were connected.
"Officers observed what appeared to be a firearm in a parked vehicle," Capitol Police spokesperson Eva Malecki said in a statement. "An investigation was initiated, during which the owner of the vehicle arrived on the scene."
A search of the car yielded a weapon, ammunition and "other items," police said. The unidentified man was taken to USCP headquarters. Police did not say what charges would be leveled against him but said that charges were pending.
This is a developing story and will be updated as more information becomes available.