White House Makes Progress on Saving Energy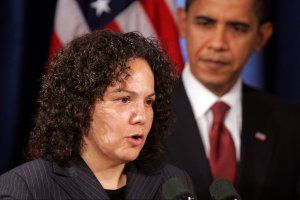 To the hungry environmental community, it's been a year of very poor yields. A comprehensive energy and climate bill that passed the House never made it to the floor of the Senate. A devastating oil spill led to little action on reducing offshore drilling and on energy exploration. The annual U.N. climate conference being held this week in Cancún—the sequel to last year's higher-profile but ultimately uneventful Copenhagen summit—is unlikely to result in a global treaty. And with a fresh batch of Republican climate-change skeptics reporting to Congress in January, next year doesn't look very promising either.
But President Obama's tenure hasn't been a total loss for environmentalists. A White House initiative to "green the government" and save on energy costs has been quietly moving along since late last year. When Obama announced the executive order, it sounded more like good public relations than anything that could have real impact. But the process of taking stock of all energy usage, carbon emissions, and fuel costs from U.S. government agencies operating globally—and pledging to reduce consumption—is shaping up to be the president's leading environmental accomplishment. Granted, it doesn't have many other successes to compete with for that title, but the numbers are still pretty big: with 500,000 buildings and 600,000 vehicles, the federal government's energy bill gobbles up about $25 billion annually. And because the government is one of the biggest commercial purchasers of things like office furniture, lightbulbs, and cars, a rigorous effort by the White House to reduce energy waste and greenhouse-gas emissions could make a sizable difference to the environment—and the bottom line.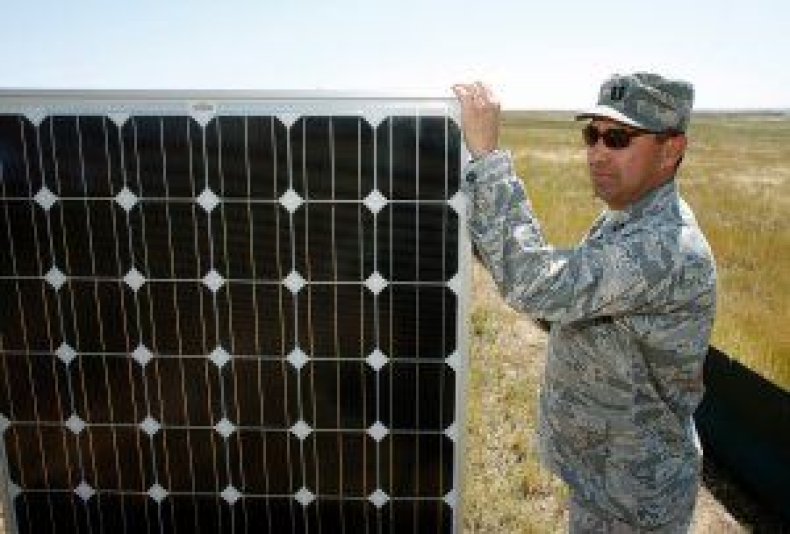 How big a difference is the real question. The transition toward sustainability began last year, and administration officials say that by 2020, the cost savings could add up to $11 billion, or about 1 percent of the current federal deficit. That would mean a cut in energy costs of 646 trillion British thermal units, roughly the equivalent of taking 17 million cars off the road for one year. (Those calculations were done in-house by the White House Council on Environmental Quality, or CEQ.) But it's hard to know how effective the program is actually turning out to be. An official progress report won't be published until early next year.
And, of course, an energy cut doesn't always mean money saved. At the Department of Defense's Naval Air Station Oceana in Virginia, a new geothermal generating system comes with a savings of more than $2 million each year; it cost $33 million to build. Some projects have begun under so-called energy-savings performance contracts, an agreement by which vendors agree to delay payment on the services until positive savings can be shown. On a larger scale, the General Services Administration committed over the past year to doubling the number of hybrids in the federal fleet by adding 5,600 cars (about 1 percent of all federal vehicles). Purchasing more efficient cars might be good for the planet, although the significant cost of purchasing new vehicles can hardly be considered a price reduction.
But the primary goal is sustainability and efficiency. If the right changes are made now, money savings will follow, says Nancy Sutley, head of the CEQ, which oversees the program. "These are things that need to get done, and probably have needed to get done for a long time," she says. All federal agencies have submitted sustainability plans highlighting the specific changes that could be made on the ground level. The Export-Import Bank noted in its plan an intent to refurbish its Washington headquarters that the building will end up saving 14 percent in energy costs. The Farm Credit Administration, a tiny agency nestled in northern Virginia, aims to use telecommuting to cut employee travel by 10 percent. "Collectively, we all have the power to make the government much leaner and more efficient, in a number of ways," says Sutley.
And yet environmental and budgeting groups are unimpressed by the effort. Several organizations contacted by NEWSWEEK had only heard peripherally about the program, and all expressed an element of disbelief that this was the most identifiable environmental accomplishment from a president who promised to confront climate change head-on. "It's not a bad goal, but the administration's regulatory policies are much more important," says Brendan Cummings, a policy analyst with the Center for Biological Diversity. "This program is the equivalent of requiring [Interior Secretary] Ken Salazar to drive an electric car on his way to oil- and coal-lease auctions. It's tokenism." Leslie Page, a spokeswoman for spending watchdog Citizens Against Government Waste, was more blunt: "Doing all this, it kind of sounds like they're fiddling while Rome burns."
Still, there are success stories. Over the past year, the Department of Agriculture has reduced energy intensity (a measure comparing units of usage with overall GDP) by 21.7 percent compared with 2003 levels, and water intensity by 20 percent compared with 2007 levels. The Treasury Department and the Environmental Protection Agency have also received approving nods from the White House for tapping renewable-energy sources and maximizing energy performance. As for which agencies are lagging behind, a polite White House official declined to say.