White House May Ban Personal Cell Phone Use Even Though Trump Still Uses His Android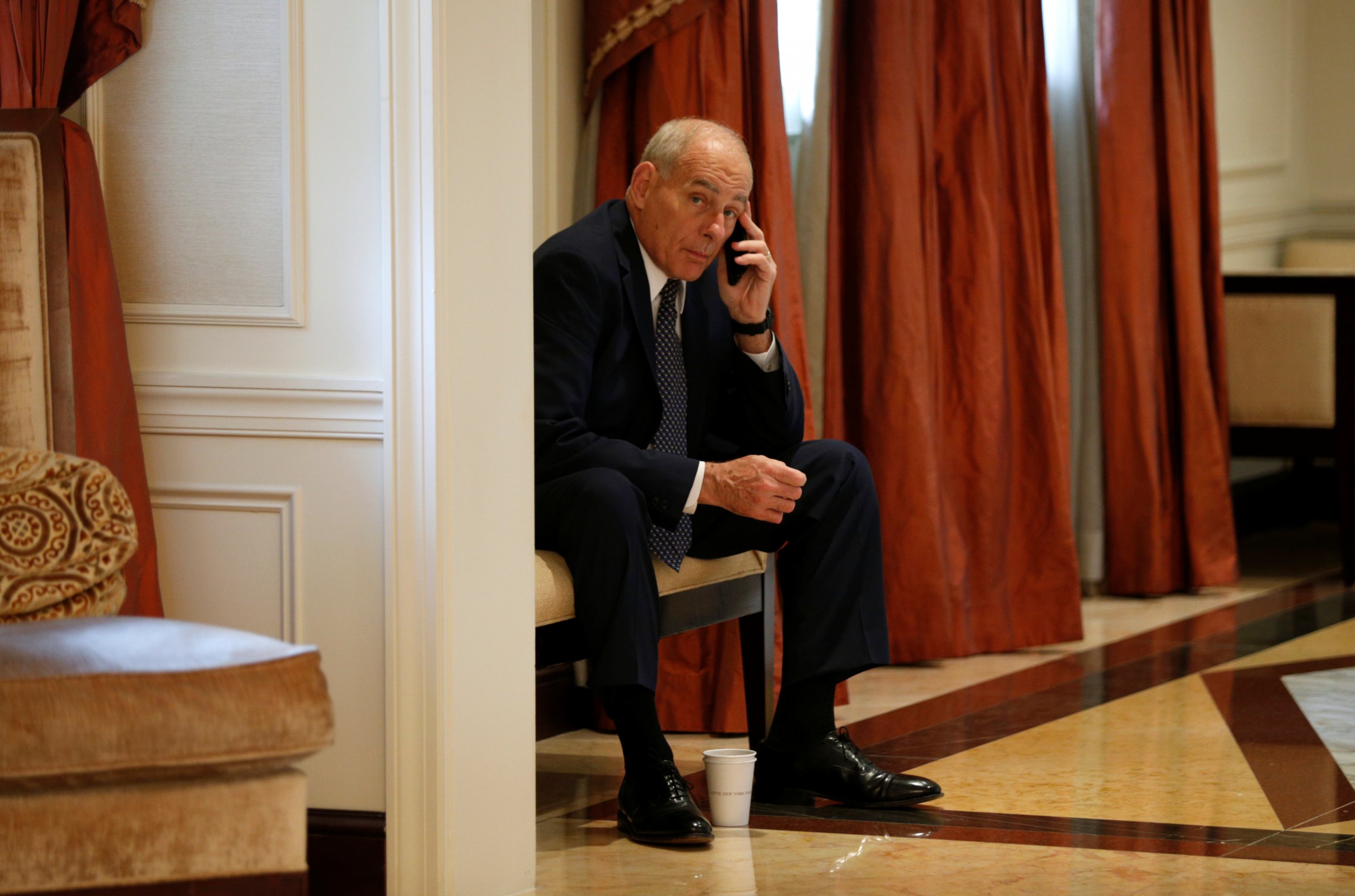 President Donald Trump, who has raised security concerns with the use of his personal cell phone, may ban White House employees from using their own devices while on the job.
At least five Trump administration officials, who spoke anonymously because the ban isn't final, said employees were worried that the rule would block them from communicating with family and friends, Bloomberg reported on Monday.
Trump has fussed about leaks to the news media, but that is not the reason White House is giving for the proposed ban. According to one official, too many personal phones, which aren't as secure as government devices, are connected to the wireless network in-house.
If imposed, the ban would affect staff in the executive office of the president.
Cell phones issued by the White House cannot send text messages, and the computer network denies access to Gmail, Google Hangouts and other websites. White House staff said they feared being accused of using government resources to make important personal calls, and that personal calls made on work phones could potentially be made public because of record-keeping procedures.
The proposed strict rules on Trump's staff are a stark contrast to the president's habits with his own phone. Trump raised security concerns in May when he handed out his personal number to world leaders in Mexico, Canada and France, breaking diplomatic protocol, the Associated Press reported.
Trump's frequent and often fiery messages from his personal Twitter account, @realDonaldTrump, reportedly come from his personal Android phone.
On the campaign trail last year, Trump criticized his opponent Hillary Clinton for using a private email server during her tenure as secretary of state, and said she should not have been granted access to classified information.
Former President Barack Obama was the first commander in chief to use a cell phone at work. Many of the functions of his BlackBerry were blocked, and only a few people had his cell number and email.
"Government sometimes looks like a big bureaucracy that has stupid rules, but a lot of these things are in place for very good reasons, and they've been around for a while and determine the most effective way to do business in the foreign policy sphere," Ashley Deeks, a University of Virginia law professor who formerly served as the assistant legal adviser for political-military affairs in the U.S. State Department, told AP.
White House officials believed that the personal phone of Chief of Staff John Kelly was compromised for months earlier this year, and that foreign foes may have accessed sensitive data from it.