An Obama-era acting solicitor general of the United States has argued that the White House is "engaged in unprecedented obstruction" of the Ukraine probe.
Law professor Neal Katyal told MSNBC that the Trump administration's approach to the ongoing impeachment inquiry was "in many ways even worse" than former President Richard Nixon's alleged obstruction of the impeachment investigation amid the Watergate scandal.
His comments come as the White House has sought to block administration staffers from delivering depositions before the ongoing House impeachment inquiry.
Speaking to the network's The Last Word show on Wednesday night, Katyal claimed that the evidence against Trump was "all there," and compared missing testimonies from John Bolton and a "whole bunch of other people" to gravy—a helpful extra but not essential.
"This White House is engaged in unprecedented obstruction, in many ways even worse than President Nixon during Watergate," Katyal later said. "They've gagged every single executive branch employee from going and testifying."
In his new book Impeach: The Case Against Donald Trump, released on Tuesday November 26, Katyal argues that President Donald Trump could be charged with obstructing justice around investigations into his conduct, according to MSNBC.
He further claims in Impeach that charges of bribery and abusing the public trust by soliciting foreign interference in the 2020 presidential election could also be brought against the commander-in-chief.
Asked for his thoughts on the prospect of House Democrats bringing a bribery charge against Trump, Katyal told MSNBC the charge was a "really good" example of what a impeachable high crime or misdemeanour would be, given that it is listed in the Constitution.
"It's the height of a president putting his personal interest above those of the American people, and that is exactly what happened with this Ukraine thing," he said. "The president went and sought dirt from a foreign government on his political enemy, and held up aid and did all sorts of stuff in the process."
"Really, if you think about what the Founders were thinking of in 1787, this is what they were thinking of," the lawyer added.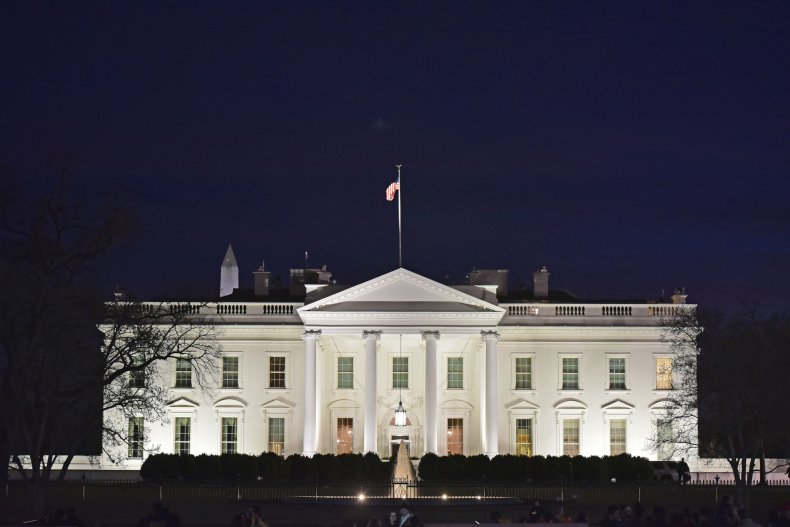 Speaking about the impeachment inquiry's central allegation against President Trump—that he withheld military aid to Ukraine to pressure the country into announcing investigations into his political rivals—Katyal later said: "If that's not an impeachable offense, I don't know what is."
President Donald Trump has repeatedly denied that there was ever a quid pro quo deal with Ukraine.
At a press conference earlier this month, House Speaker Nancy Pelosi suggested that Democratic representatives were thinking of bringing a bribery charge against the president in relation to the alleged quid pro quo.
It will be seen whether or not that charge materializes when or if the House Judiciary Committee draws up articles of impeachment.
A report surmising evidence delivered at closed door and public impeachment inquiry testimonies is due to be delivered to the Judiciary Committee by the House Intelligence Committee after the Thanksgiving recess.
The graphic below, provided by Statista, illustrates how public support for the impeachment of President Trump compares with former President Richard Nixon.