White House Partially Evacuated After Drone Enters Restricted Area
The White House was partially evacuated early on Wednesday morning after a drone reportedly entered a restricted area, leading Secret Service agents to carry out a sweep.
The North Lawn was evacuated as a precautionary measure and a lockdown was imposed but lifted not long afterward, with no reported injuries arising from the incident.
Anthony Guglielmi, chief of communications for the U.S. Secret Service, explained the situation on Twitter on Wednesday and thanked people for their support as the agency carried out its work.
"#SecretService Uniformed Division and technical security teams conducted precautionary sweeps after a drone crossed into a restricted area near the White House," Guglielmi wrote.
"Thanks to everyone for the information and support as agents and officers work to assess the situation," he said.
Guglielmi was responding to a tweet from NBC News Chief White House Correspondent Peter Alexander, who had reported earlier on Wednesday: "The @WhiteHouse North Lawn has been evacuated by @SecretService. Spokesman @AJGuglielmi tells @NBCNewsit appears that a drone crossed into a restricted area. The lockdown is 'precautionary at this point,' Gugliemi says."
It's not unusual for the Secret Service to take precautions such as lockdowns or evacuations during incidents like the one on Wednesday morning.
In June, President Joe Biden and his wife, first lady Jill Biden, were briefly evacuated from their residence in Rehoboth Beach, Delaware after a small plane entered restricted airspace by mistake.
The plane was escorted out of the restricted area and the Bidens were able to return to the house.
"A small private plane entered restricted airspace, all indications are by mistake, and precautionary measures were taken," a White House official said at the time.
"There was no threat to the President or his family," the official said.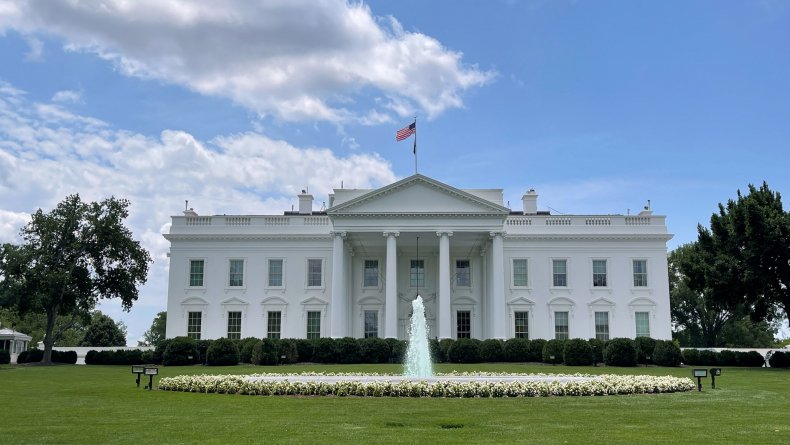 Similar incidents have occurred at the White House in the past. In May 2016 the building was placed on lockdown after an armed man approaching a checkpoint was shot by a Secret Service agent. Former President Barack Obama was in office at the time but he was not at the White House compound during the incident.
Biden, who was then vice president, was at the White House during the lockdown prompted by the shooting, however, and was in a secure location.
This isn't the first time a drone has prompted a reaction from the Secret Service. In January 2015 a man crashed a drone on the grounds of the White House after losing control of it. That prompted a security alert and a temporary lockdown at the complex.
The drone's operator, Shawn Usman, a scientist at the National Geospatial Intelligence Agency, contacted his employer and the Secret Service to report the incident and did not face charges.
Newsweek has reached out to the White House for comment.
Update 09/28/22 9:36a.m. ET: This story was updated to include more information.