White House Treats Reporters Like Children, Makes Press Give Thanks Before Asking Questions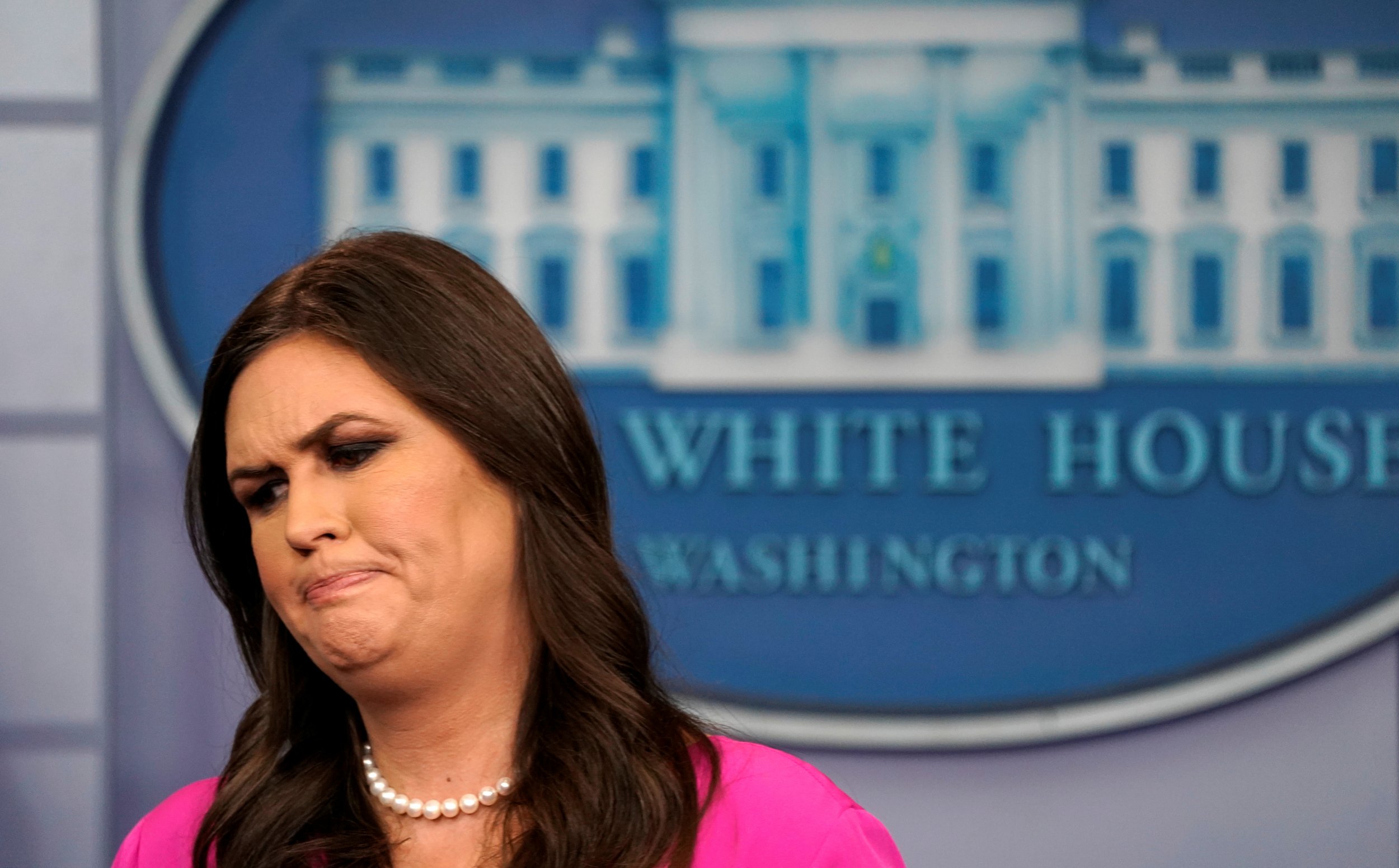 The White House turned its Monday press briefing into a kindergarten game, with Press Secretary Sarah Huckabee Sanders asking a room of reporters to say what they're thankful for before asking her a question.
And the reporters followed her orders.
"I'm thankful that my parents sent me to the University of Michigan and not Ohio State. Go Blue!" said Blake Burman of Fox News before launching into a question about the partisan nature of the Senate's tax reform bill.
Several reporters said they were thankful for their families or the chance to be at the press briefing. A few gave thanks for the First Amendment.
Some reporters, like CNN's Sara Murray, ignored Sanders's request and launched into their questions. But when Zeke Miller, of the Associated Press, opted not to participate, Sanders told him that he broke the "rule" for the day's presser.
Sanders started the briefing by saying what she was thankful for, before informing reporters they would have to do the same. "This is how it's going to work today," she said.
She called first on April Ryan, bureau chief for American Urban Radio Networks, who told Sanders she was thankful "to be able to talk to you and question you every single day."
When Ryan followed up on a question, Sanders chimed in, "I'm starting to regret calling on you first."
The Trump administration has often treated White House reporters like little kids, which inspired a Daily Show skit in April. Sanders's predecessor, Sean Spicer, acted as if he was in a classroom filled with unruly students, as he often scolded reporters for supposed bad manners and interrupted them.
Sanders has been carrying on the custom. In her first briefing as press secretary, she read a loving letter written to President Donald Trump by a 9-year-old boy named "Pickle."
Last month, Sanders explained the battle over tax reform—Trump's biggest legislative priority of the past few months—by telling a fictional tale about 10 reporters grabbing beers together and fighting about how to divide the bill.
"That, ladies and gentlemen, is how our tax system works. The people who already pay the highest taxes will naturally benefit from a tax reduction, but not the largest percent benefit. Taxing them too much—attack them—and they might start drinking overseas, where the atmosphere is somewhat friendlier," Sanders said.
"This is a silly story, of course, but it illustrates some very important points."