White House Press Secretary Claims John Bolton's 'Advanced Age' Could Explain Twitter Dispute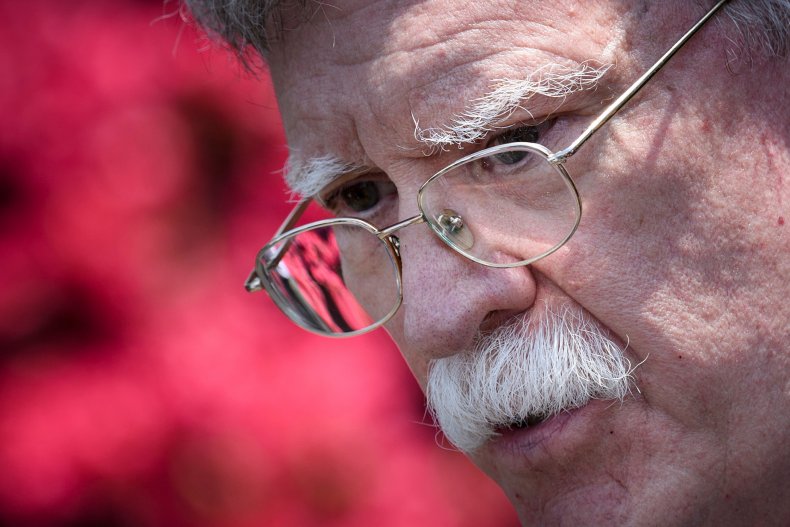 White House Press Secretary Stephanie Grisham has claimed that former National Security Advisor John Bolton may not understand "how Twitter works" due to his "advanced age."
During a Friday interview with Fox News host Lou Dobbs, Grisham insisted Bolton was mistaken about his assertion that the White House had frozen his personal Twitter account, suggesting that old age could be responsible for the 71-year-old's differing account.
Earlier in the day, an official in the administration insisted that the White House did not freeze the account, nor did they have the "technical means" of doing so. President Donald Trump also personally denied having done so on Fox News Friday morning, before Bolton posted on Twitter.
"I'll use my father as an example- somebody who is of an advanced age may not understand that all you have to do is contact Twitter and reset your password if you have forgotten it, so I'll just leave it at that," said Grisham.
The suspension of the Twitter account is not the only thing Bolton disagrees about with the White House. He also disputes Trump's claim that he was fired in September.
Prior to Friday, the former National Security Advisor's last tweet occurred on September 10, when he stated that he had offered his resignation the previous day, but Trump told him "let's talk about it tomorrow." Trump, who is a frequent Twitter user and two years older than Bolton, had earlier used the platform to claim he fired Bolton for strongly disagreeing with many of Bolton's "suggestions."
Bolton's recent tweets claim that he "liberated" the account with the help of Twitter, after it had been "unfairly suppressed" by the Trump administration. He also suggests that the account may have been frozen "out of fear of what I may say."
Grisham prefaced her comments by saying "I don't know a whole lot about it." When 74-year-old Dobbs introduced the topic, he appeared to suggest that Bolton's claim was "nonsense" because the Twitter account "was never in possession of the White House." Dobbs, an outspoken supporter of Trump, seemed broadly upset by Bolton's claim.
"It's a shame to see Bolton behave like this," said Dobbs. "Because this is a man who was next to the president, serving the President of the United States, and now is acting like a... to me, it's just very disappointing that he would stoop to the level he has, just in innuendo."
Bolton has been the subject of a great deal of attention during the Trump impeachment inquiry. He has so far refused to testify in the inquiry, despite his lawyer stating that Bolton could provide "relevant" details about the inquiry's central allegation.
Fiona Hill, an expert on Russia who worked in the administration under Bolton, testified Thursday that he had referred to the incident Democrats allege constitutes a "quid pro quo" arrangement as a "drug deal" and refused to be involved. He departed from the White House less than two months later.
Grisham also mentioned Bolton's plan to write a book and suggested that he may have an ulterior motive for his dispute with the administration.
"I hear he's got a book deal," said Grisham. "And I hear he's been on quite the speaking circuit and charging some high fees for that. So, I guess money can get you to do a lot of things."
Dobbs and Grisham ended the interview by agreeing that Bolton's behavior is "a shame."