Blaming Russia? White House Refuses to Name State Actor Behind U.K. Nerve Agent Attack—Unlike State Department
The White House and the State Department displayed different responses to the British Prime Minister Theresa May's briefing on the recent nerve agent attack against a former Russian spy and his daughter in the U.K.
Reacting to May's speech to Parliament on Tuesday, White House press secretary Sarah Sanders called the attack "reckless, indiscriminate and irresponsible," offering sympathy and support to the British government, "our closest ally."
She stopped short, however, of naming Russia as the state actor responsible for the attack, despite being explicitly asked about Moscow's alleged involvement. "Right now, we are standing with our U.K. ally. I think they're still working through even some of the details of that," she said.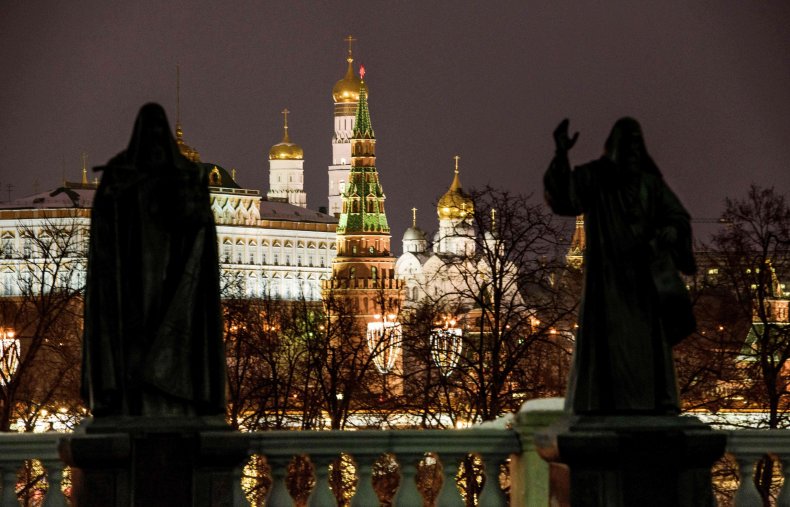 The State Department instead offered a more explicit commentary, expressing "full confidence in the U.K.'s investigation."
"There is never a justification for this type of attack—the attempted murder of a private citizen on the soil of a sovereign nation—and we are outraged that Russia appears to have again engaged in such behavior. From Ukraine to Syria—and now the U.K.—Russia continues to be an irresponsible force of instability in the world, acting with open disregard for the sovereignty of other states and the life of their citizens," the statement said. It called for those responsible to face consequences.
After meeting with the government's National Security Council, May strongly condemned the attack and identified Russia as "highly likely" responsible for the Salisbury attack.
The British prime minister mentioned the chemical used in the attack, a type of nerve agent known as Novichok previously produced by Russia, as well as the country's "record of conducting state-sponsored assassinations" and targeting defectors as evidence supporting the assessment.
"Either this was a direct action by the Russian state against our country or the Russian government lost control of its potentially catastrophically damaging nerve agent and allowed it to get into the hands of others," she said.
May issued an ultimatum, demanding a "credible explanation" by the end of Tuesday or else the U.K. would consider the attack an "unlawful use of force" by Moscow.
On Monday, the Russian Embassy in the U.K. said in a statement that the U.K. government was playing a "very dangerous game" with British public opinion that risked "more serious long-term consequences for our relations."
Through its social media accounts, the Russian Foreign Ministry ridiculed May's accusation, posting a video of a traffic jam due to bad weather conditions in reference to the weather event named "the beast from the East" that affected the country at the beginning of the month. "Sincere thanks to Mrs May for #HighlyLikelyRussia," the tweet read.