White House Rose Garden Over 60 Years—Pictures From 1961 to 2021
In 2021, the White House Rose Garden marks 60 years since it was redesigned back in 1961 during John F. Kennedy's presidency.
Located just outside the Oval Office, the Rose Garden has been a regular setting for various events, from formal receptions to press briefings and other occasions. Its grounds have hosted several public figures, from world leaders to athletes and others.
The first plans for a garden at the White House can be traced back to George Washington, the country's first president, who wanted to plant a botanical garden, according to an archived White House website from the George W. Bush administration.
"Washington purchased the land for what is now the South lawn from a tobacco planter named Davy Burns, while the North grounds originally belonged to the Pierce family.
"As the first President to occupy the White House, John Adams ordered the first planting of a garden. Thomas Jefferson then undertook a complete redesign of the garden," the website says.
In the years following, the garden grounds of the White House continued to bloom, with the planting of various flowers as well as ornamental and commemorative trees.
The Rose Garden was first launched in 1913 by Ellen Wilson, the first wife of former president Woodrow Wilson. In 1961, President Kennedy launched the redesign of the garden for use as a space for outdoor ceremonies.
According to Rachel Lambert Mellon, the late horticulturist who redesigned the Rose Garden, the rose has been the flower of choice for the Rose Garden for most of the 20th century because "the one flower that unites all the occupants through the history of the White House is the rose," she wrote in an article published by The White House Historical Association.
In 1961, Kennedy wanted the garden "restored in spirit," but revised to become more than just a private garden, according to Mellon.
According to Mellon, Kennedy was inspired to revamp the garden following his trip to Europe where he came across some extravagant gardens.
The designer recalled: "He and Mrs. Kennedy had just returned from a state visit to France, followed by stops in England and Austria. The President had noted that the White House had no garden equal in quality or attractiveness to the gardens that he had seen and in which he had been entertained in Europe.
"There he had recognized the importance of gardens surrounding an official residence and their appeal to the sensibilities of all people. He wanted to start, in the greatest haste, to remake the area near his office at the west end of the White House, known as the Rose Garden, into an area both useful and attractive," Mellon wrote.
Here we look back at the White House Rose Garden in pictures from 1961 to 2021.
1960s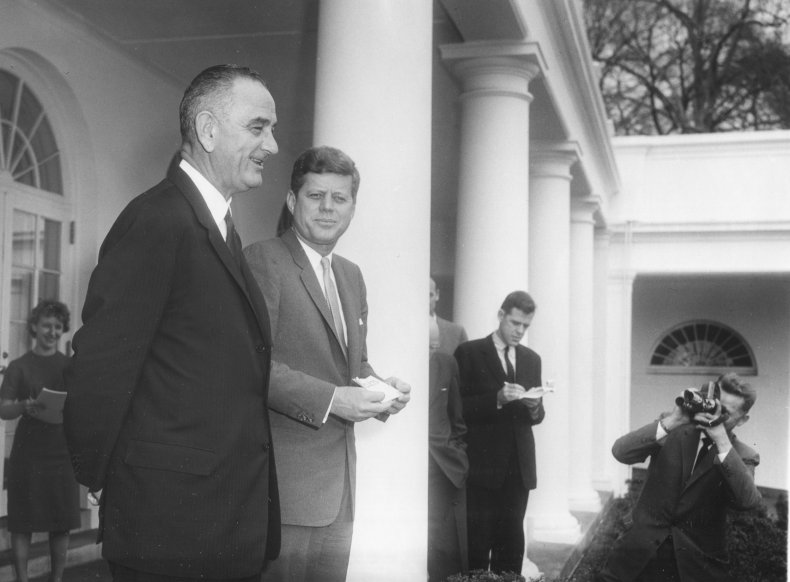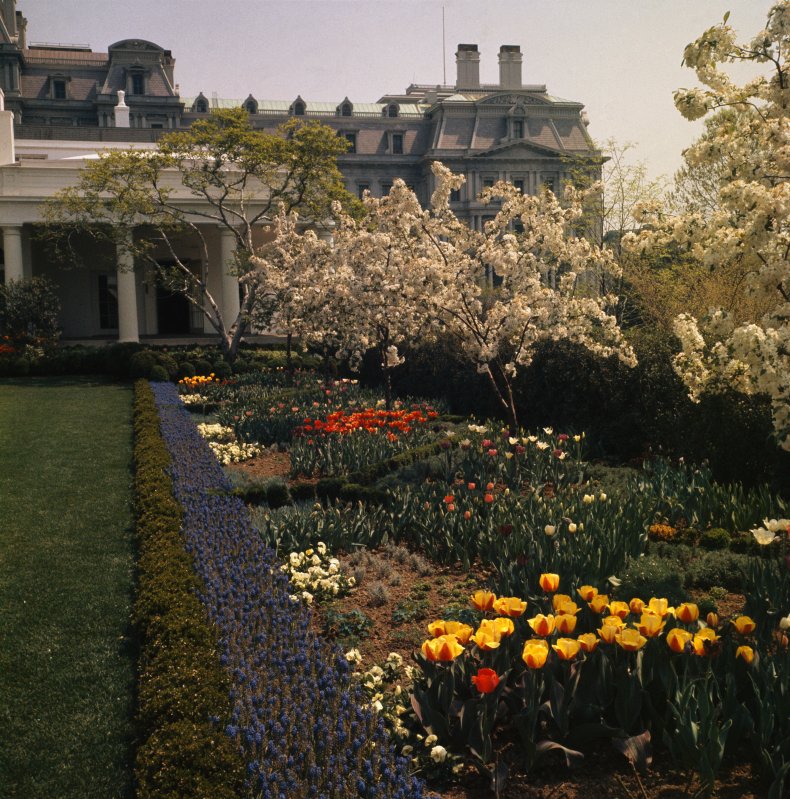 1970s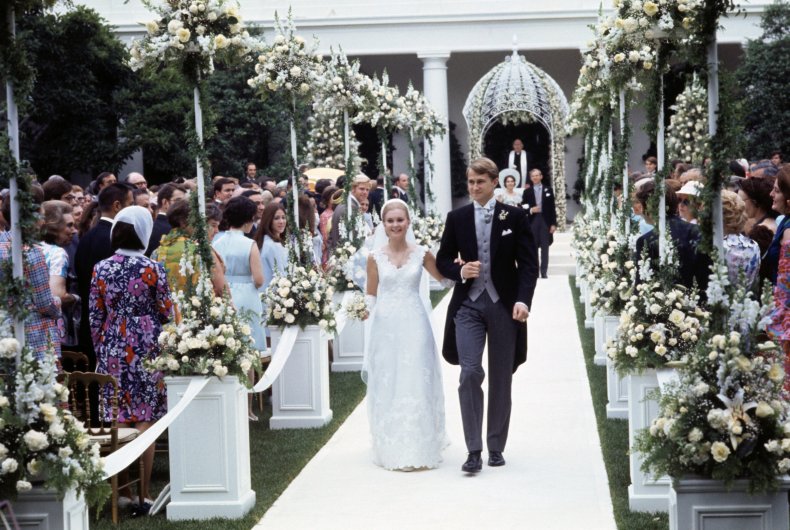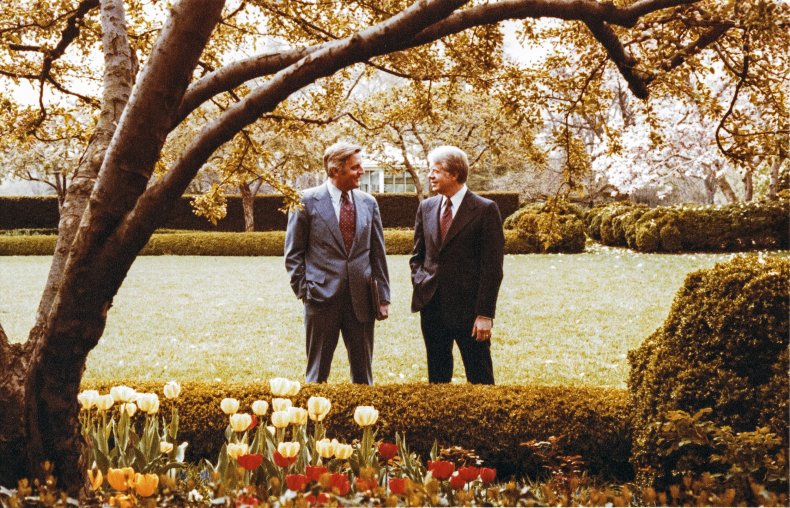 1980s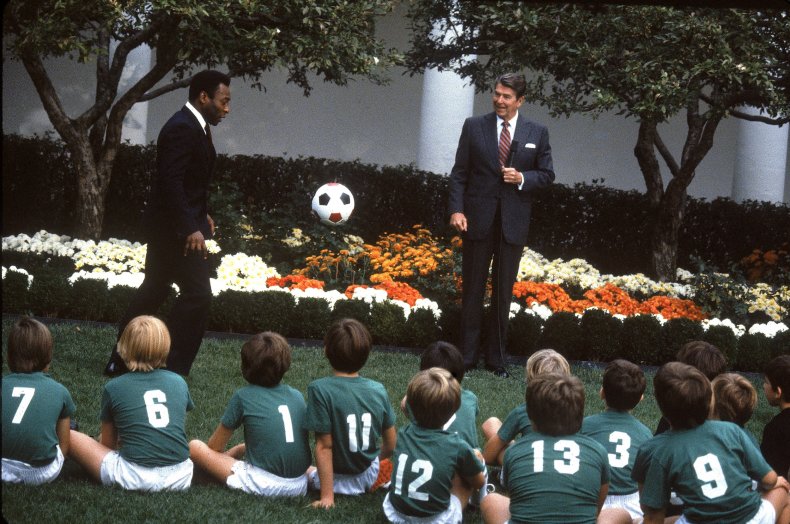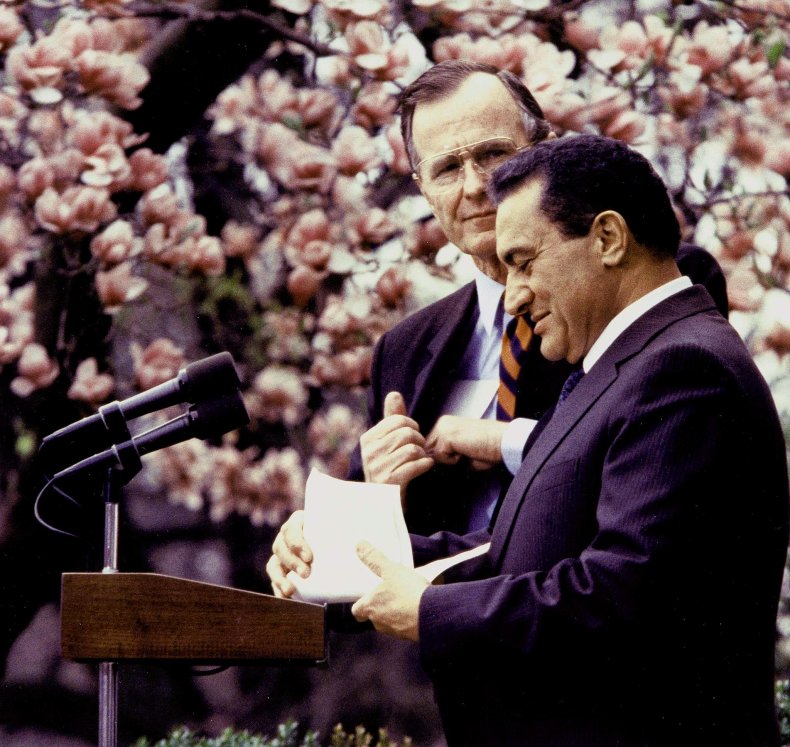 1990s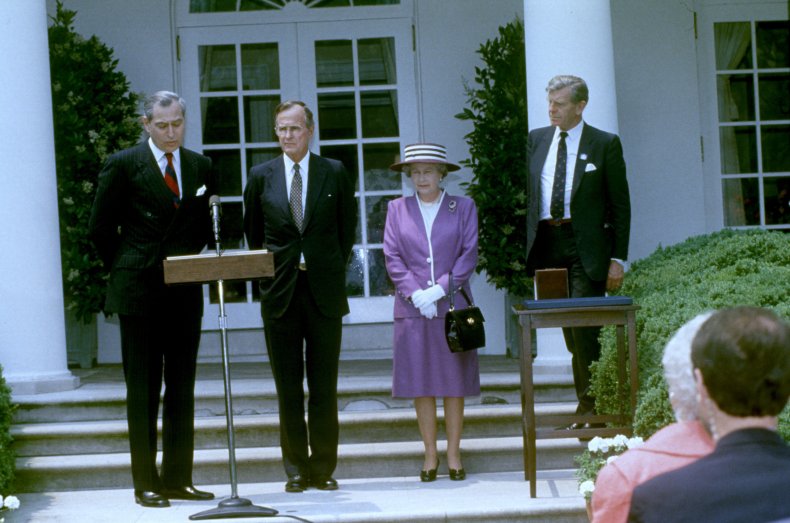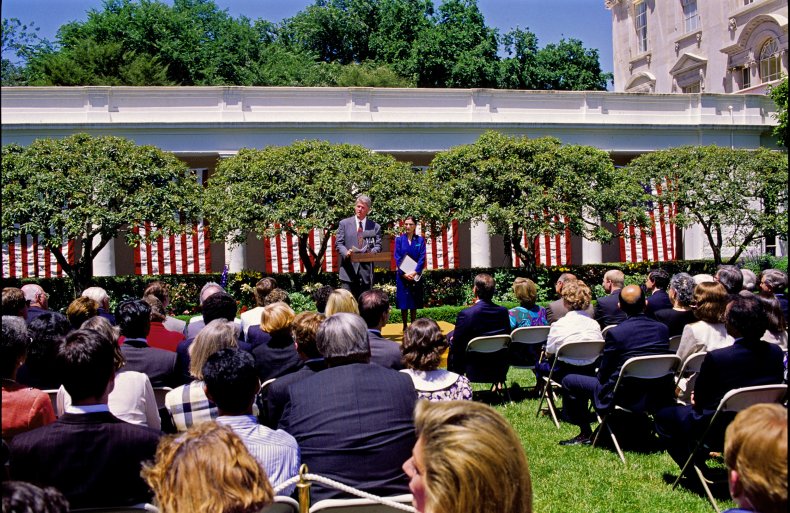 2000s