White House Says Trump Didn't Know About Russia Bounty Scandal
The White House is denying a report that President Donald Trump was briefed on Russia's offer to pay the Taliban bounties on U.S. soldiers in Afghanistan.
Trump tweeted late Sunday evening that he wasn't aware of the arrangement, after The New York Times reported on Friday that an elite Russian military intelligence unit offered the bounties to kill American soldiers in the country.
White House press secretary Kayleigh McEnany doubled down on the denial during a news briefing on Monday. "There was not a consensus among the intelligence community, and it would not be elevated to the president until it was verified," she told reporters.
According to the Times report, the U.S. determined that the Russian unit offered rewards for successful attacks on U.S. soldiers last year. The newspaper also said Trump was briefed on the matter in March.
McEnany said she wouldn't speculate on what might happen if the Times report turns out to be true. She also didn't confirm or deny the substance of the accusations and said she didn't want to get into intelligence issues or get ahead of the president.
"There is no consensus within the intelligence community on these allegations," McEnany said. "There are dissenting opinions from some within the intelligence community whether this is true."
Quoting anonymous sources, the Times reported that Islamist militants or their associates are believed to have collected some bounty money, but it's not clear what the specific cases were.
Trump tweeted Sunday night that neither he nor Vice President Mike Pence was made aware of the situation.
"Everybody is denying it & there have not been many attacks on us," Trump tweeted. "Nobody's been tougher on Russia than the Trump Administration."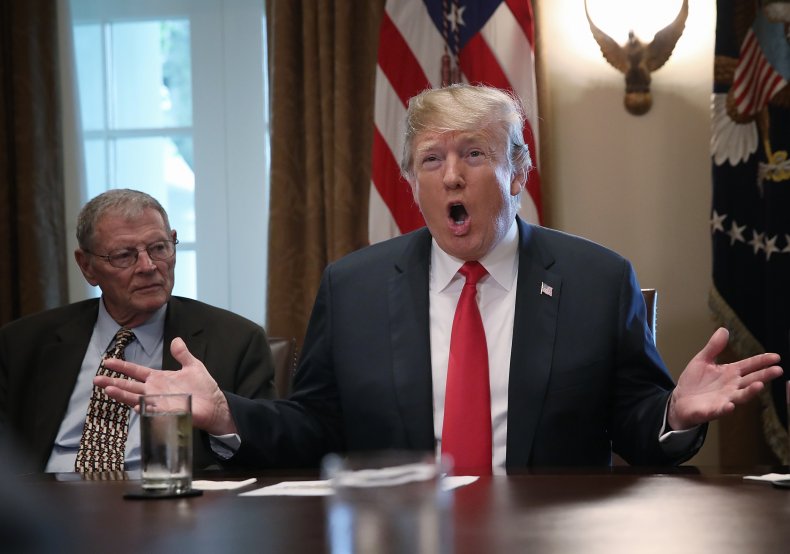 The Times reported that U.S. officials determined the bounty operation was run by the GRU, Russia's military intelligence service.
Zabihullah Mujahid, a Taliban spokesman, told the Times that the report was an attempt to defame the Islamic group.
"These kinds of deals with the Russian intelligence agency are baseless—our target killings and assassinations were ongoing in years before, and we did it on our own resources," he told the newspaper. "That changed after our deal with the Americans, and their lives are secure and we don't attack them."