White House Slams Joe Scarborough for Comparing Nazis and Immigration Officials Separating Children from Families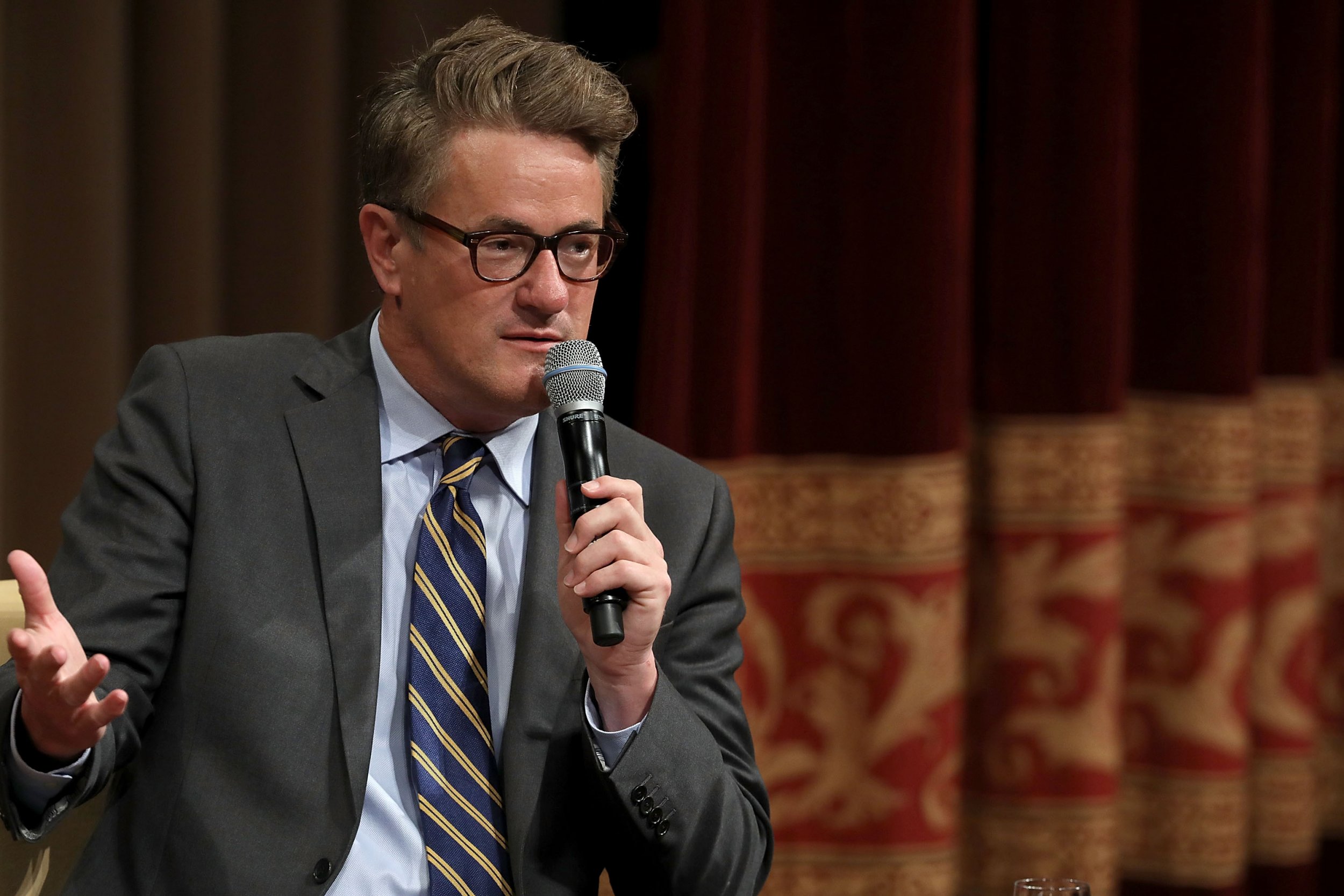 MSNBC's Morning Joe co-host Joe Scarborough seemingly likened federal immigration officials to Nazis on Friday, and the White House fired back hours later, calling his comments "horribly insulting" and placing "a target" on the country's "great law enforcement."
Related: Joe Scarborough Says Trump Is 'Scared to Death' of Investigation by Mueller Who Will 'Outwit' Him
Scarborough denounced immigration officials in the morning for a controversial Trump administration practice of separating children from their families caught at the border with Mexico. The host pointed to reports that Border Patrol agents falsely told some migrant families that their kids were being taken away for a bath, but in fact did not reunite them.​
"I know children are being marched away to showers, marched away to showers​, being told they are—just like the Nazis said that they were taking people to the showers and then they never came back,"​ Scarborough said. ​
"You think they would use another trick like hey, got a slurpee room over there we're going to take them to get a slurpee," Scarborough continued. "That would be better than we're marching them to the showers and we'll be right back and they never come back."
White House deputy press secretary Hogan Gidley in a statement slammed Scarborough and put immigration officers in a good light.
"It is appalling that Joe Scarborough would compare sworn federal law enforcement officers—who put their lives on the line every day to keep American people safe—to Nazis," she stated, according to The Hill.
Gidley also said Scarborough's comments could be harmful to federal officials. "This is the type of inflammatory and unacceptable rhetoric that puts a target on the backs of our great law enforcement," she stated.
"It is also horribly insulting to the memory of the 6 million Jews who perished in the Nazi Holocaust," Gidley stated. "Not only is Scarborough's rhetoric shameful, but his facts are categorically false."
MSNBC did not immediately respond to a request for comment from Newsweek on Friday.
Gildley also attacked Scarborough with a line from Trump's book.
"While Scarborough is quick to launch into his straight-to-camera outrage over the temporary separation of illegal alien families, he has never shown similar outrage for the permanent separation of American families forever torn apart from their children, who were killed by criminal aliens as a result of Democrats' open borders policies," Gidley said.
Trump blamed Democrats, when in fact his administration's policy states that adults found illegally crossing the border face criminal prosecution, causing families to be torn apart.