White House Calls Out Las Vegas Professor for Saying After Mass Shooting That Trump's Election Incited Violence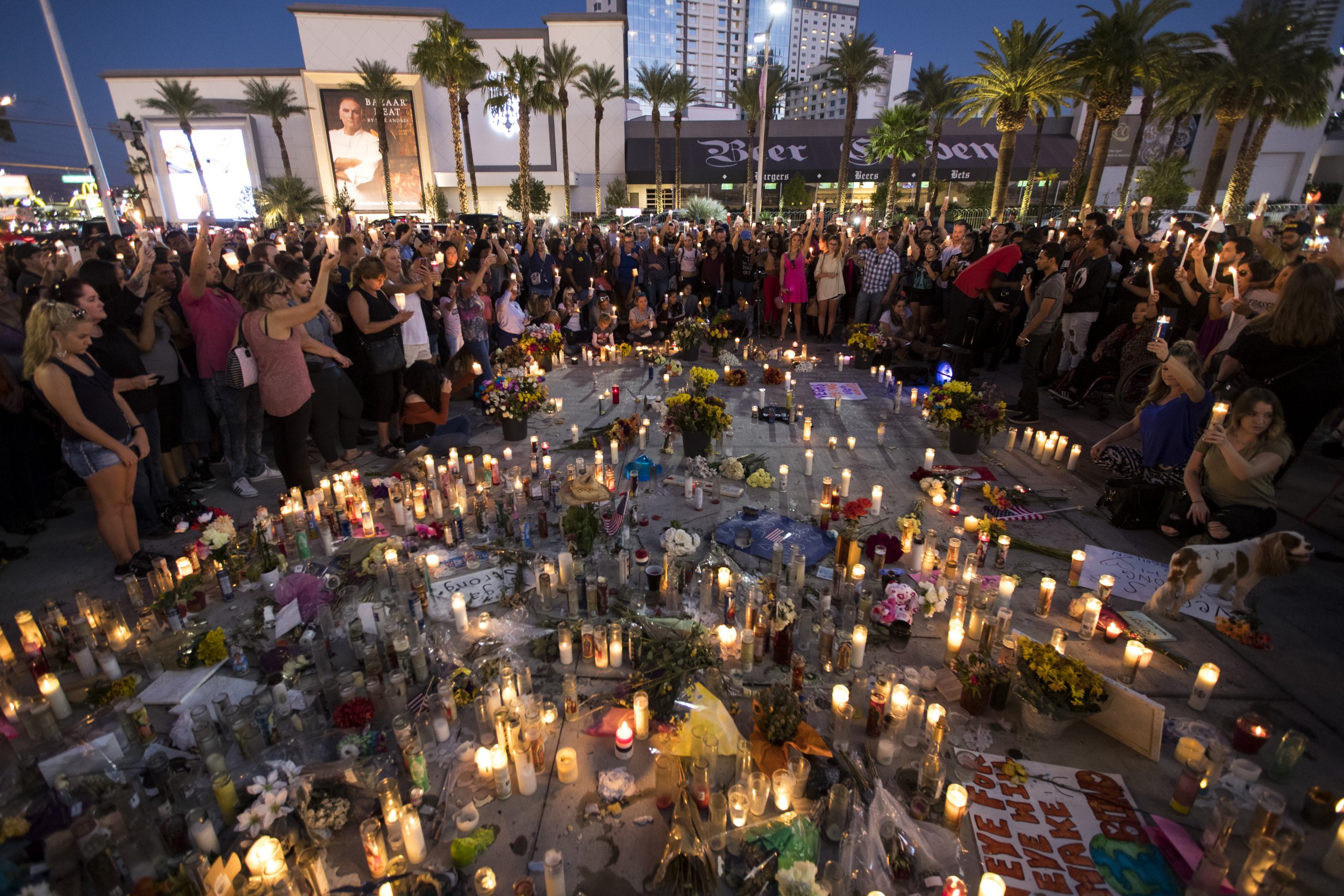 The White House says a University of Nevada-Las Vegas assistant professor should be "ashamed of herself" for telling her students four days after the Las Vegas mass shooting that "people will die" because of President Donald Trump's election.
Tessa Winkelmann told her history class that she predicted Trump's election would lead to death. Her comments came after Stephen Paddock killed 58 people and injured hundreds on the Las Vegas Strip, located minutes away from the university campus.
"I don't know that these events would have inevitably happened whether or not he got elected, but he has rhetorical powers every president has to encourage or to discourage [violence]," Winkelmann said to her class on Thursday in a video obtained by the Las Vegas-Review Journal.
Winkelmann did not explicitly mention the Las Vegas shooting in the video, but she referred to how Trump "threatened to declare violence against North Korea" as rhetoric leading to violence.
"And words, especially if they are coming from someone who is president, have consequences," she said.
White House press secretary Sarah Huckabee Sanders called out Winkelmann in an interview with the Journal.
"It is sad she is teaching students such divisive, inaccurate and irresponsible rhetoric," Sanders told the Journal. "She should be ashamed of herself, and the university should look into it. What a terrible example to set for students."
One student told the paper that Winkelmann's comments started a shouting match among students.
In an email to the Journal, the assistant professor apologized for her comments. Winkelmann said that the following the shooting, she wanted to give her students a space in her classroom to discuss how they were affected.
"I regret that my comments caused more pain during this difficult time," she told the Journal. "Emotions were running high, and I wish I would have been more thoughtful in how I directed the conversation."
After the shooting, university President Len Jessup released a statement saying he wanted the campus to be a place where students could talk about the shooting and begin to heal.
"Having a place where we come together and talk, in classes, during the vigil and in gathering spaces across campus, gives us all an opportunity to begin to heal as a community," he said.
University of Nevada-Las Vegas, which has a student body of 30,000, has not specified whether Winkelmann will be reprimanded for her comments. University spokesman Tony Allen said in a statement that the university values and respects free speech on campus.
"While we respect academic freedom in the classroom and the right to free speech, we believe the comments were insensitive, especially given the series of events this week and the healing process that has begun in the community," he said.
According to Winkelmann's university biography, the assistant professor teaches in the history department, leading classes in U.S. foreign relations as well as women and gender history in a global perspective. She started working at the university in 2015.