White House Staff Worried Colleagues Are Spying for Trump-Russia Investigation's Robert Mueller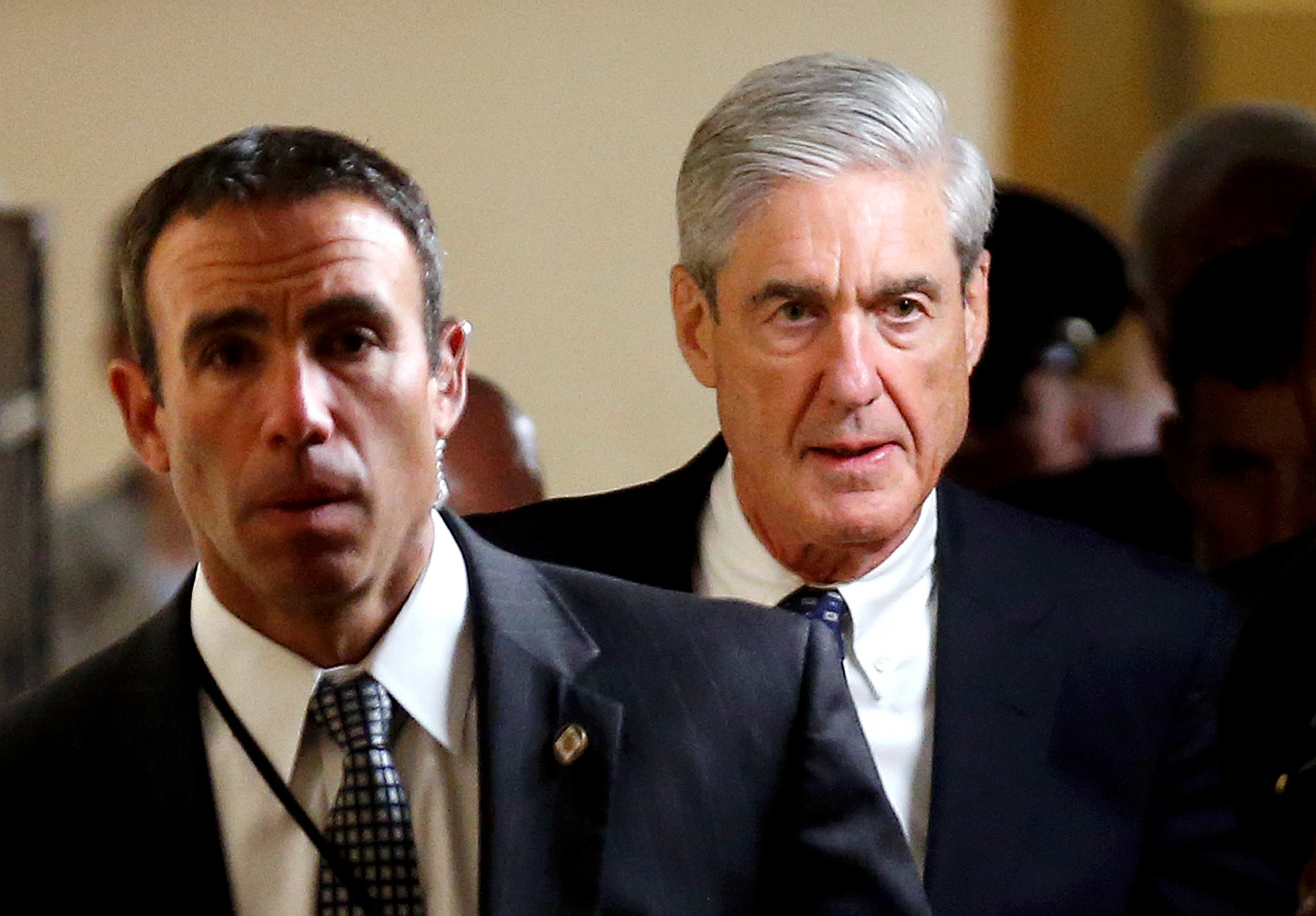 White House staff is so worried about Robert Mueller's investigation into Russia's possible collusion with Donald Trump's campaign that some in the West Wing are suspicious their colleagues are wearing a wire.
In private, White House officials have said they are afraid their co-workers may be secretly recording their conversations to pass along to Mueller, the investigation's special counsel, according to a report in The New York Times Sunday.
Mueller has hired 17 prosecutors for his investigation into whether Trump's campaign helped Russia in its efforts to influence the 2016 election. Among these lawyers are experts in transnational crime and money laundering.
White House staff has begun hiring its own lawyers to defend themselves as Mueller seeks to interview them. In early September, White House communications director Hope Hicks hired a personal attorney, according to Politico.
Mueller is expected to interview Hicks as well as former press secretary Sean Spicer and former chief of staff Reince Priebus. Trump's son-in-law Jared Kushner's spokesman Josh Raffel, deputy White House counsel James Burnham, and White House counsel Don McGahn are also wanted for questioning, according to The Washington Post.
Kushner, a senior adviser to the president, has had his own attorneys working on his defense for months. McGahn has also hired his own attorney. Like the others, McGahn is expected to answer questions about Trump's firing of former FBI Director James Comey, who Trump said was kicked out for his work on the Russia investigation. Mueller is reportedly investigating whether the firing could be considered an obstruction of justice.
Read more: New legislation to protect Russia investigation's Robert Mueller from Trump
Comey testified to the Senate Intelligence Committee in early June that Trump urged him to drop a strand of the FBI's Russia investigation looking at fired national security adviser Michael Flynn.
Flynn misrepresented his contacts with Russian officials during the campaign and was later revealed to have been working as a foreign agent on behalf of Turkey.
Key White House aides are being targeted for questioning because they were involved in crafting a public response to Flynn's contacts with Russian officials. Hicks is also likely to be questioned about the White House response after it was discovered that Donald Trump Jr. met at Trump Tower in June 2016 with a Russian lawyer after being promised compromising material from the Kremlin on candidate Hillary Clinton.
As the president's top White House lawyer, McGahn is debating how much the administration should hand over to Mueller, according to a conversation between Trump's top personal lawyer, John Dowd, and Ty Cobb, an attorney managing the White House response to the Russia investigation. A New York Times reporter overheard the conversation at Washington D.C.'s BLT Steak, a steakhouse not far from the White House, last week.
Cobb's approach is to turn over as many emails and documents requested by Mueller's team in order to exonerate President Trump as quickly as possible. McGahn has pushed a counterargument that Cobb's approach would set a precedent that would weaken the presidential office's executive privilege as well as the privileged conversations and advice the president seeks from top lawyers.
"The White House counsel's office is being very conservative with this stuff," Cobb was overheard telling Dowd. "Our view is, we're not hiding anything," he said, noting that McGahn has "got a couple documents locked in a safe."