White House Cabinet Staff Worry Trump 'Will Come Hunting for Their Heads' If They Make a Mistake, Anthony Scaramucci Claims
Former White House communications director Anthony Scaramucci has claimed staff working at White House Cabinet departments and agencies worry President Donald Trump "will come hunting for their heads" if they make a mistake.
The ex-Trump administration staffer wrote in a Washington Post column published on Thursday that the commander-in-chief was "incapable" of empowering staff and had "hobbled" the executive.
He also claimed it had become "extremely difficult" for Cabinet departments to coordinate with agencies, adding that the latter were understaffed.
Scaramucci spent a brief 11 days as the White House communications director in July 2017 before being fired. The ex-staffer defended his old boss for around two years following his departure, until the pair came to loggerheads in August 2019.
The ex-White House communications boss is now the founder and managing partner of the SkyBridge investment firm.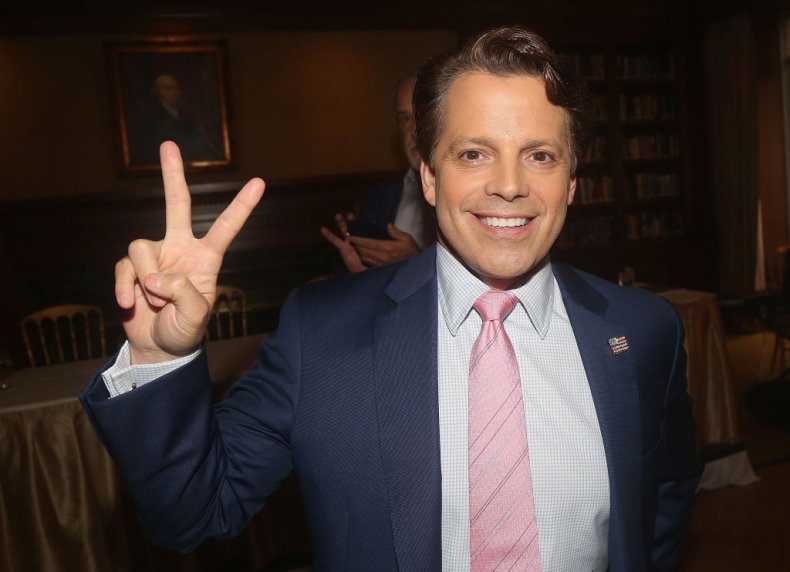 Writing about the president's management skills in the Post, Scaramucci said: "The obvious truth is that Trump can't simultaneously be the great leader and manager he says he is and then consistently flay every employee who manifests an independent opinion about something."
He went on to claim that Trump was "incapable" of giving power away to staff or "empowering" them to achieve his goals.
"He has hobbled the executive branch and made it extremely difficult for the Cabinet departments and agencies to coordinate," Scaramucci continued. "He has left most of these agencies understaffed, and the heads of the agencies are afraid to do things because of the president's fickleness.
"Nobody feels empowered and they worry if they make a mistake, the president will come hunting for their heads."
The ex-Trump press secretary also said that he knew "very well" what ex-national security adviser John Bolton was going through, and commended him for choosing to "stand up and speak out" after his White House exit.
"Bolton might learn that speaking the truth is the best method of recovery for Trump Employment Syndrome," he later added.
Newsweek has contacted the White House for comment and will update this article with any response.
A public spat between Trump and Bolton kicked off after The New York Times published details from an unpublished manuscript of the former adviser's upcoming memoir on Sunday.
Citing sources with knowledge of the unpublished book's contents, the Times reported Bolton wrote that the president told him he was withholding almost $400 million in aid to Ukraine to pressure the country into opening investigations into the Bidens.
As details of the unpublished book emerged, calls for Bolton to appear as a witness during the Senate impeachment trial intensified.
Hitting out at the reported details in his former adviser's book, President Trump tweeted: "I NEVER told John Bolton that the aid to Ukraine was tied to investigations into Democrats, including the Bidens. In fact, he never complained about this at the time of his very public termination. If John Bolton said this, it was only to sell a book."
The National Security Council has since claimed that Bolton's upcoming book contains classified information, and said it cannot be published without the material being removed.
A lawyer for the former diplomat has contested the argument, saying they "do not believe that any of the information could reasonably be considered classified."