White House Staffers Face 'Unique Set of Issues': 'I Have Never Met Anyone Crazier than Donald Trump,' Book Says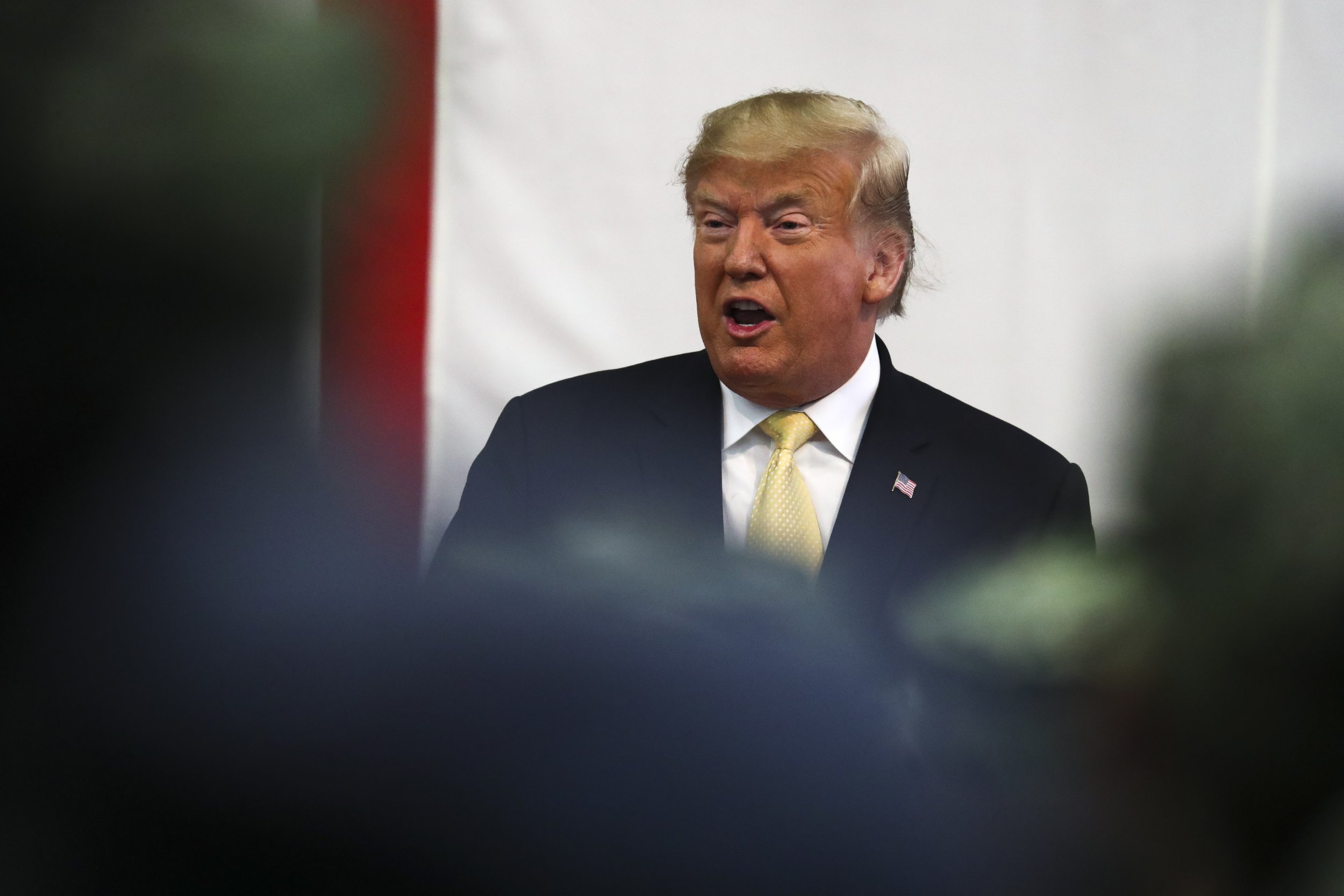 The new book by journalist and author Michael Wolff claims Rupert Murdoch lost patience with Donald Trump, and those working close to the president had to learn how to lie.
Wolff's 2018 book, Fire and Fury, described a White House administration in chaos and topped the best-seller charts, shifting around five million copies.
More than two-thirds of the sources for that book agreed to speak to Wolff again for his new book Siege, confounding expectations that he had burned his bridges with those close to power, Vanity Fair reported. However most of the sources are anonymous except for former White House adviser, Steve Bannon.
The publication said it had obtained an advance copy in which it appeared that people working with Trump had accepted that they had to be malleable with the truth.
Wolff wrote: "Dealing with sources in the Trump White House has continued to offer its own unique set of issues. A basic requirement of working there is, surely, the willingness to infinitely rationalize or delegitimize the truth, and, when necessary, to outright lie.
"In fact, I believe this has caused some of the same people who have undermined the public trust to become private truth-tellers," Wolff wrote. Wolff described how one staffer who had worked with Trump closely said: "I have never met anyone crazier than Donald Trump."
The Vanity Fair article recounts how the book describes tension between Rupert Murdoch and his son James over the fawning coverage Sean Hannity gave the president on Fox News, which Murdoch heads.
"The Murdoch family had become collaborators, declared the younger Murdoch. The world would remember. The future of their company was at stake.
"For all of Hannity's flattery…Trump, in almost equal proportion, had become disdainful of him…sooner or later, Trump felt contempt for anyone who showed him too much devotion."
Rupert Murdoch himself appeared to have reached the end of his patience with Trump, according to the book, which recounts him saying: "I can't get the asshole off the phone," and then "holding out the phone as the president's voice rambled into the air."
The book also made the explosive claim that according to documents that Wolff had obtained, special counsel Robert Mueller, who was investigating claims of Russian collusion with the White House in 2016, drew up a three-count obstruction of justice indictment against Trump but shelved it.
However Peter Carr, a spokesman for Mueller, told The Guardian which first revealed the claim: "The documents that you've described do not exist."
Meanwhile White House spokesman Hogan Gidley dismissed Wolff's new book, which will be released on June 4. He said: "Michael Wolff's first book was destroyed for its countless inaccuracies, made up accounts, and use of shady sources with personal political agendas that even the author himself admitted to.
"This latest book is just another attempt by Wolff to line his own pockets by pushing lies and pure fantasy aimed at attacking the president."