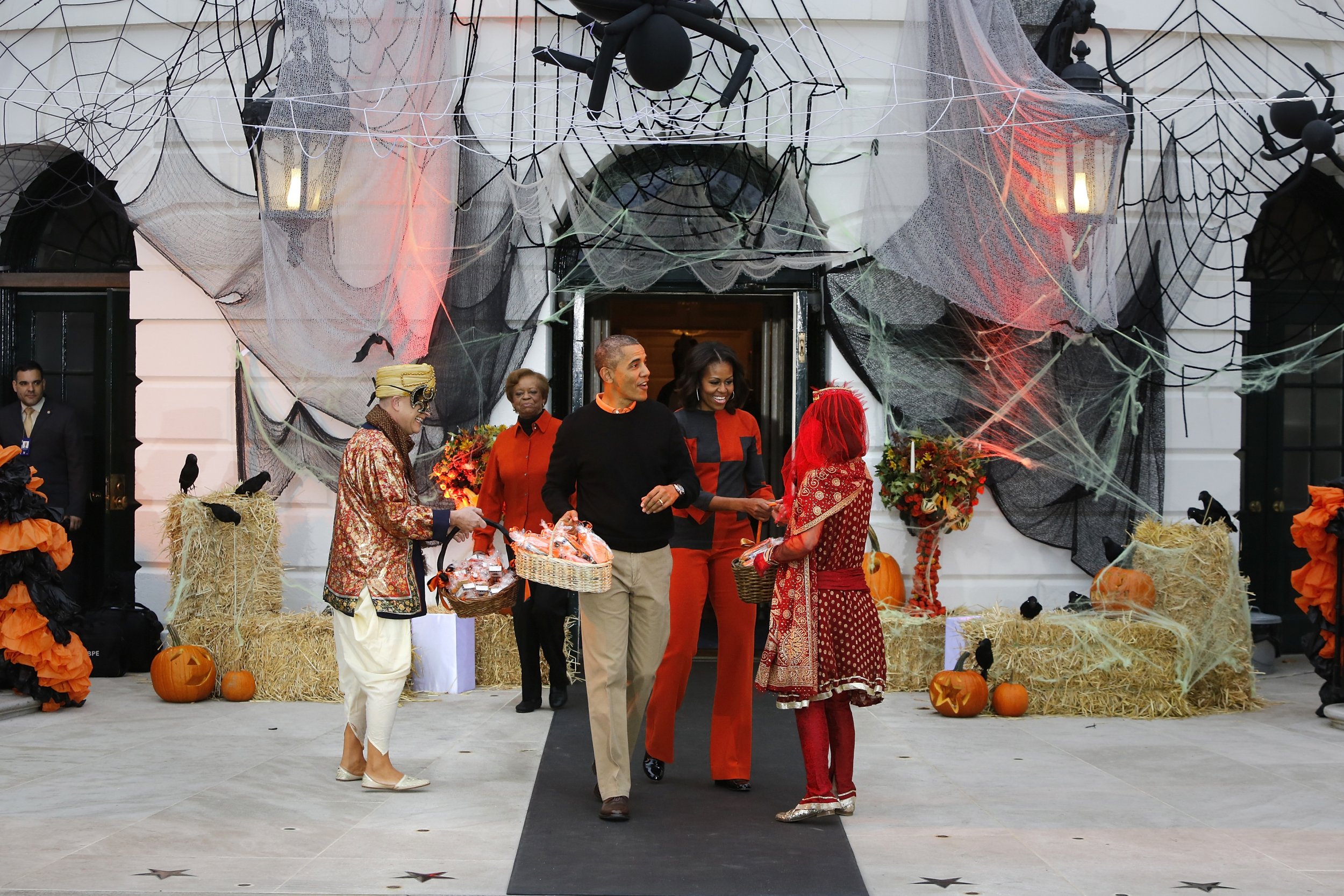 President Barack Obama and first lady Michele Obama are hosting more than 4,200 people at the White House for a Halloween party on Saturday evening, complete with trick-or-treating.
The White House will be properly decorated for the holiday and schoolchildren from Maryland, Virginia and Washington will be invited. The decoration theme this year is enchanted forest, the White House said in a statement: "As trick-or-treaters make their way across the South Drive, they will see mystical woodland creatures, vibrant colors, and acrobatic performers on flying trapeze and sway poles. Venturing through the Enchanted Forest, guests will visit themed stations that showcase cultural representations of Halloween."
The first couple will pass out boxes of White House Hershey Kisses, White House Halloween cookies, boxes of White House M&Ms, fruit bars, kettle corn, Bo and Sunny baseball cards and a mysterious "assortment of candies."
For those unable to make it to the White House for Halloween, the commander-in-chief's camp has shared this special Halloween cookie recipe:
1 lb Sugar 1 tsp Vanilla

2 lbs Butter 1 tsp Salt

3 Eggs 3 lbs All Purpose Flour

Mix the butter and sugar till soft and well beaten. Then add eggs, vanilla, salt and half the flour. Beat on slow speed till mixed, then add the rest of the flour and mix until incorporated.

Push flat onto a cookie sheet and refrigerate overnight. Roll out to one quarter inch thick and cut out cookie shapes with cookie cutter.

Bake at 350 degrees Fahrenheit for 14 minutes and allow to cool.