White House, Trump Campaign Lash out at Ex-Homeland Security Aide Unveiled as 'Anonymous'
The White House and Trump's presidential campaign quickly blasted former top Homeland Security aide Miles Taylor as a low-level, disgruntled former staffer," a "liar and a coward," and "ineffective and incompetent," after he revealed he was the author of a scathing essay that appeared in the New York Times in September 2018 and a book that was also penned by an "anonymous" senior official in the Trump administration.
"[Taylor] was ineffective and incompetent during his time as a DHS Chief of Staff, which is why he was promptly fired after only serving in this role for a matter of weeks," White House Press Secretary Kayleigh McEnany said in a statement shortly after Taylor's public announcement.
Meanwhile, campaign spokesman Hogan Gidley called the news "the least impressive, lamest political 'reveal' of all time."
Taylor was Chief of Staff to then-Homeland Security Kirstjen Nielsen and her successor Acting Secretary Chad Wolf from February 2019 to November 2019. He had worked at DHS in various roles since 2017. A Republican, he came out in favor of Joe Biden's campaign in August and has since done interviews critical of Trump, though he had not come out as the "anonymous" author.
In a statement Wednesday, Taylor explained his critique of President Donald Trump and defended the decision to keep his identity secret until now.
"The decision wasn't easy, I wrestled with it, and I understand why some people consider it questionable to levy such serious charges against a sitting President under the cover of anonymity," he said. "But my reasoning was straightforward, and I stand by it. Issuing my critiques without attribution forced the President to answer them directly on their merits or not at all, rather than creating distractions through petty insults and name-calling."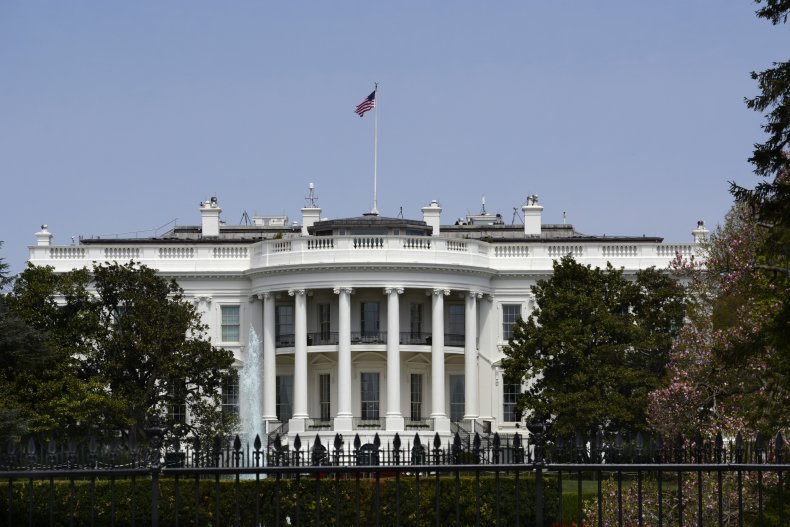 The initial essay, which appeared under the headline "I Am Part of the Resistance Inside the Trump Administration" and identified by the Times as being penned by a "senior administration official," Taylor wrote that members of the administration were working to actively undermine Trump for the good of the country. The anonymously-penned follow-up book, titled A Warning, came out in November 2019.
"Trump has been exactly what we conservatives always said government should NOT be: expansive, wasteful, arbitrary, unpredictable, and prone to abuses of power," Taylor said in his statement Wednesday. "Worse still, as I've noted previously, he's waged an all-out assault on reason, preferring to enthrone emotion and impulse in the seat of government."
The White House and Trump rejected the premise at the time. Taylor's announcement, less than a week before Election Day, prompted another wave of criticism of the writings.
"This low-level, disgruntled former staffer is a liar and a coward who chose anonymity over action and leaking over leading," McEnany said, also taking aim at the Times for publishing the piece without a name attached.
Trump was on stage at a campaign rally in Bullhead City, Arizona as Taylor's news began to circulate, so he had not reacted.