White House Takes on Rainbow Colors in Honor of Supreme Court Gay Marriage Ruling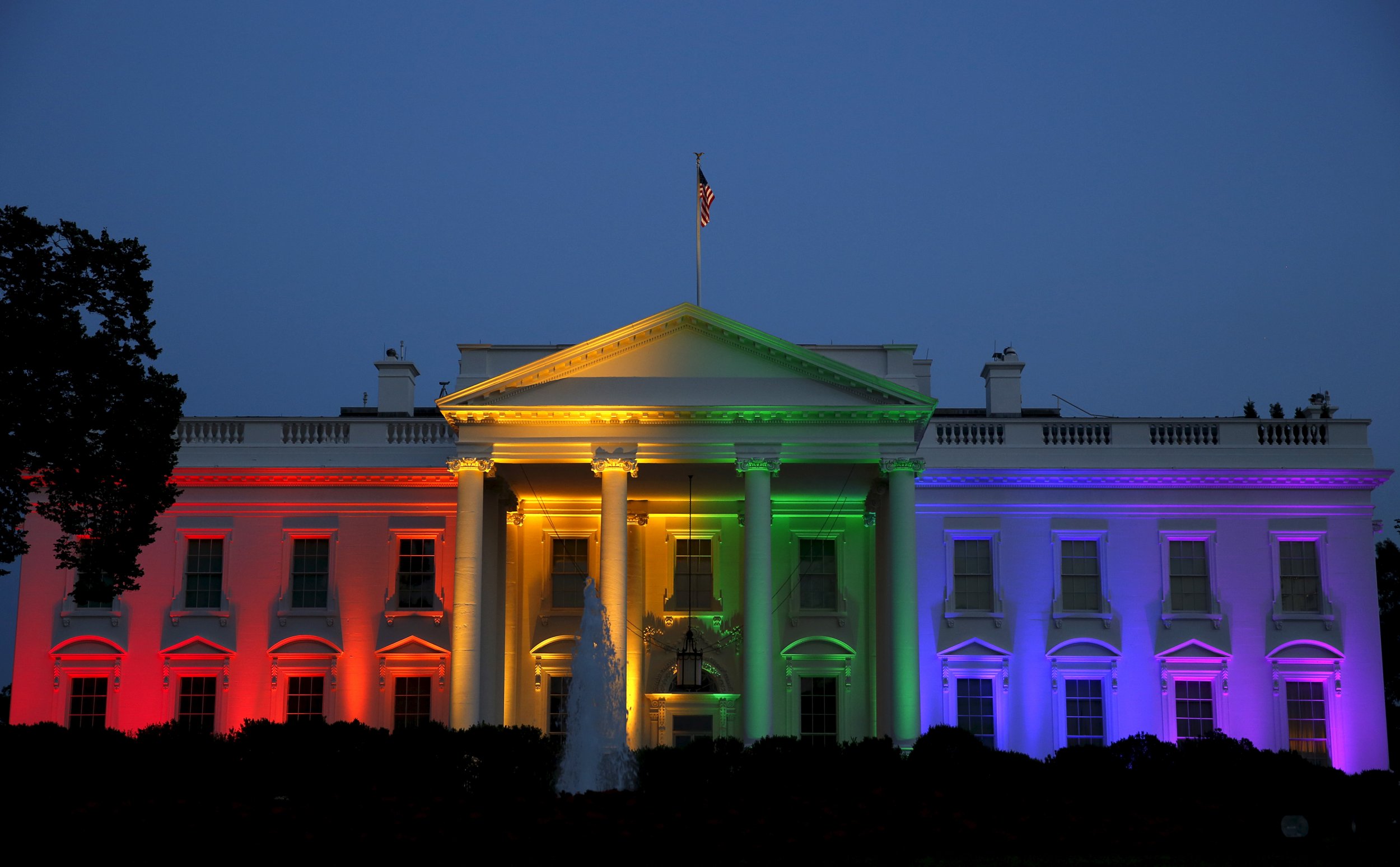 The White House turned into the Rainbow House Friday night in honor of the Supreme Court's historic ruling on gay marriage. In a 5-4 vote, the court found gay marriage bans were unconstitutional, effectively legalizing gay marriage across the United States.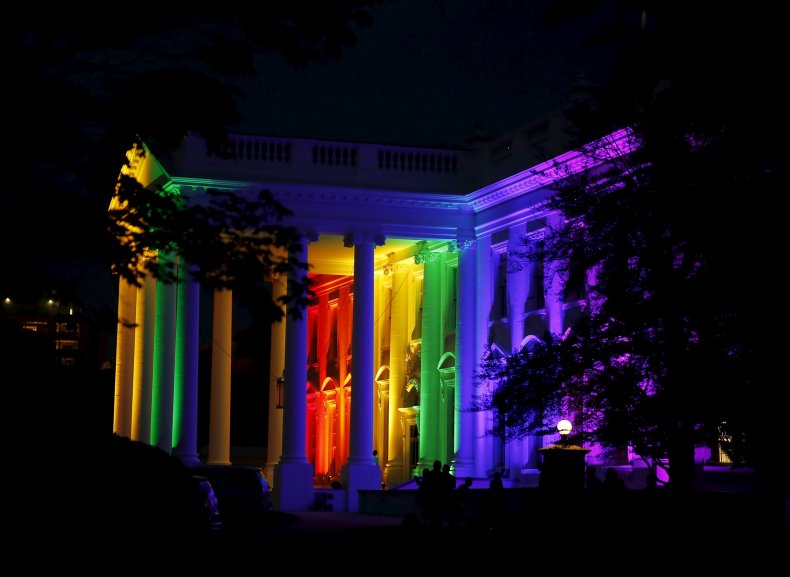 "Tonight, the White House was lit to demonstrate our unwavering commitment to progress and equality, here in America and around the world. The pride colors reflect the diversity of the LGBT community, and tonight, these colors celebrate a new chapter in the history of American civil rights," the White House said in an emailed statement.
President Barack Obama earlier Friday called the ruling a "victory for America."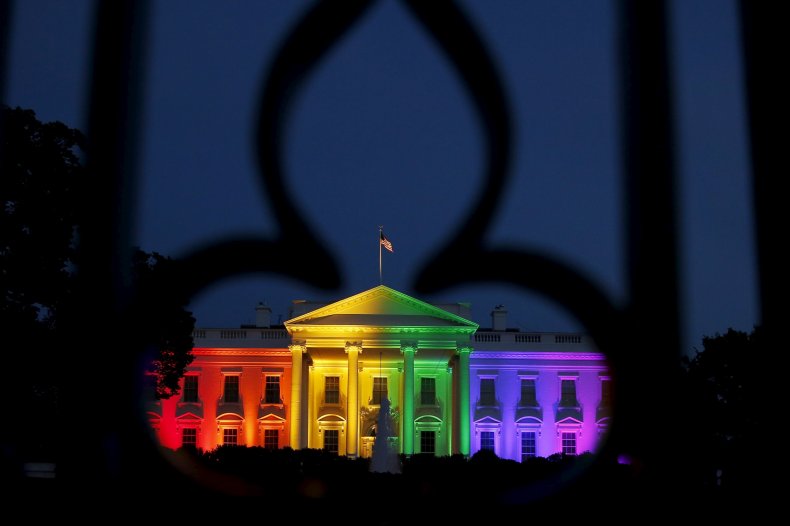 As night fell, people gathered before the White House to catch a glimpse of the lights and celebrate the verdict.