White House Official Twitter Account Attacks Kamala Harris With False Claim About Her Support for 'Animals' MS-13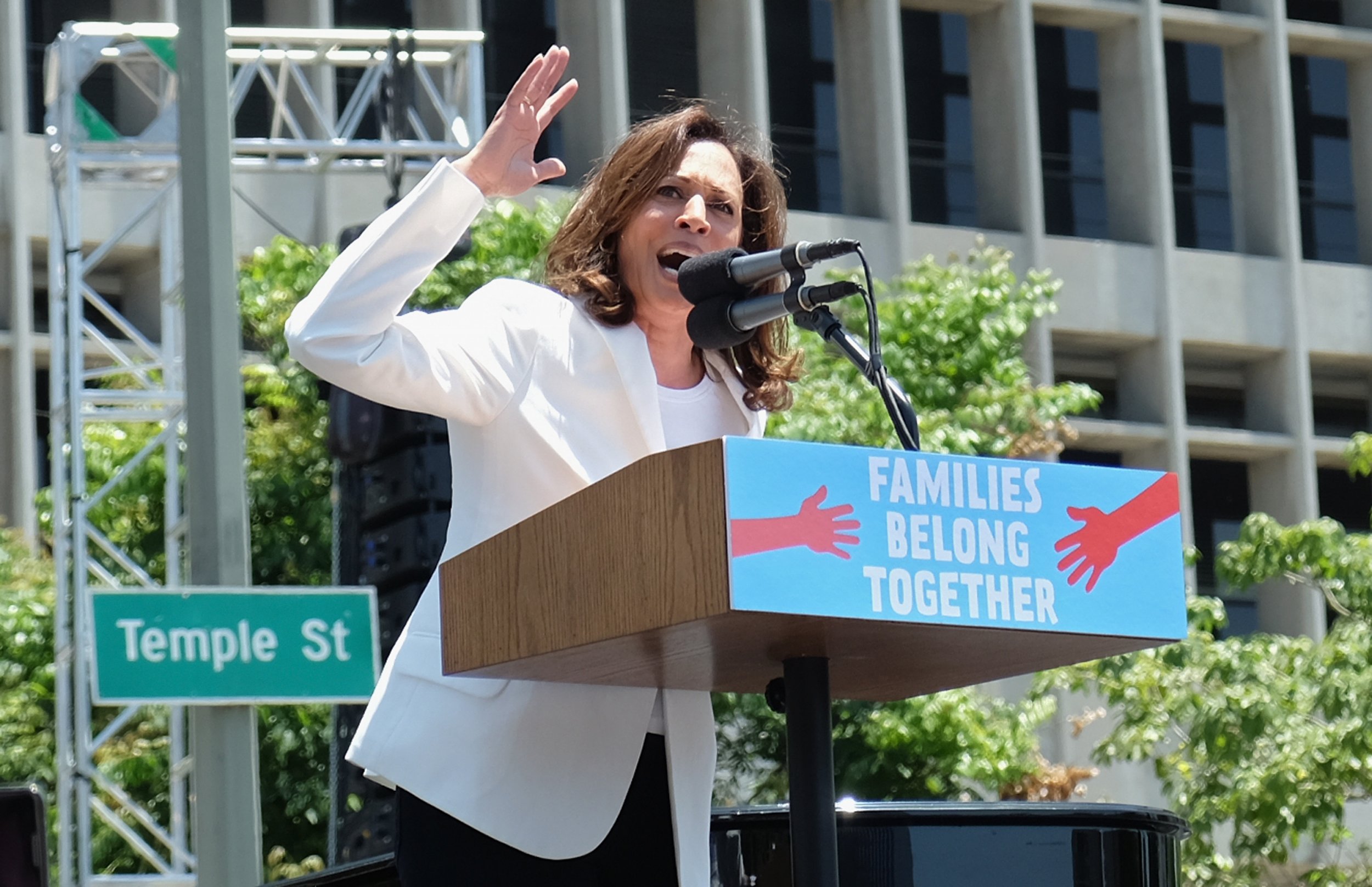 The official, taxpayer-funded White House Twitter account sent out a tweet Monday falsely claiming that Democratic Senator Kamala Harris supports the "animals" of the notorious MS-13 street gang. While the false attack line has been used by President Donald Trump in speeches and on his personal Twitter account, Monday's tweet seemingly represents the first time the official government Twitter feed has been weaponized in such a way.
".@SenKamalaHarris, why are you supporting the animals of MS-13? You must not know what ICE really does. Here is a link to help you out:" read the tweet together with a link to an article on the U.S. Immigration and Customs Enforcement (ICE) website. The release detailed the removal from the United States of a Salvadoran with alleged connections to the MS-13 gang and an Irish national linked to an organized crime syndicate.
Harris is among the growing number of Democrats who have suggested that that the future of ICE needs to be re-examined amid the agency's increasingly hard-line tactics in support of Trump administration policies. There has been an uproar across much of the country over the administration's "zero tolerance" immigration practice, which led to the separation of more than 2,000 children from their parents since it was implemented in April. The practice was halted late last month when Trump signed an executive order to keep families together.
It did not take Harris long to respond to Monday's attack.
"As a career prosecutor, I actually went after gangs and transnational criminal organizations," she wrote on her personal Twitter account. "That's being a leader on public safety. What is not, is ripping babies from their mothers."
Trump has repeatedly claimed that his hard-line practices are necessary in order to maintain national security, often emphasizing the threat of MS-13. He has repeatedly called the violent gang "animals" and has accused Democrats including House Minority Leader Nancy Pelosi" of supporting them. Yet while Pelosi and other Democrats have at times criticized Trump's choice of language, none have praised the murderous gang as Trump has claimed.
At a rally in Nashville, Tennessee, in April, Trump referred to Pelosi as an MS-13 "lover."
Also on Monday, the same White House official account launched a similar attack on Democratic Senator Elizabeth Warren.
".@SenWarren, why are you supporting criminals moving weapons, drugs, and victims across our nation's borders?" read the tweet.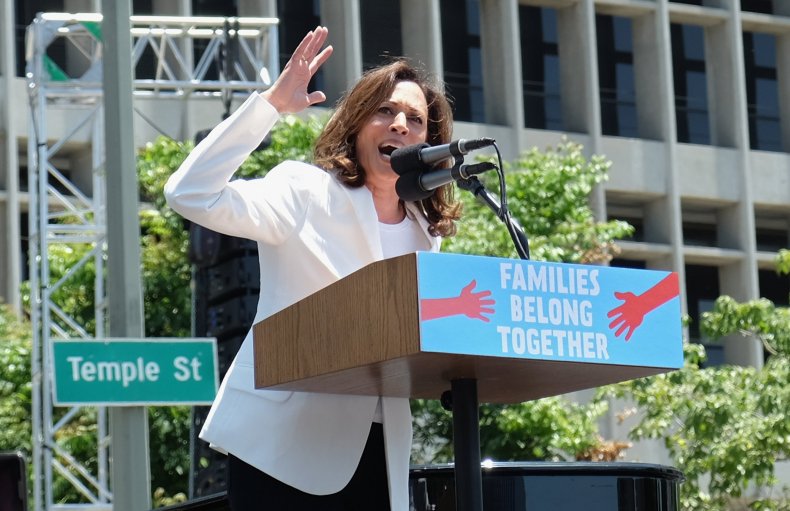 Speaking last week on NBC, Harris proposed changes to the way ICE functions.
"I think there's no question that we've got to critically reexamine ICE and its role and the way that it is being administered and the work it is doing," she told Meet the Press. "And we need to probably think about starting from scratch."
Both Warren and Harris, a first-term senator from California, are seen as potential Democratic challengers to Trump in the 2020 election.