White House Urges Taiwan-China Peace Ahead of Elections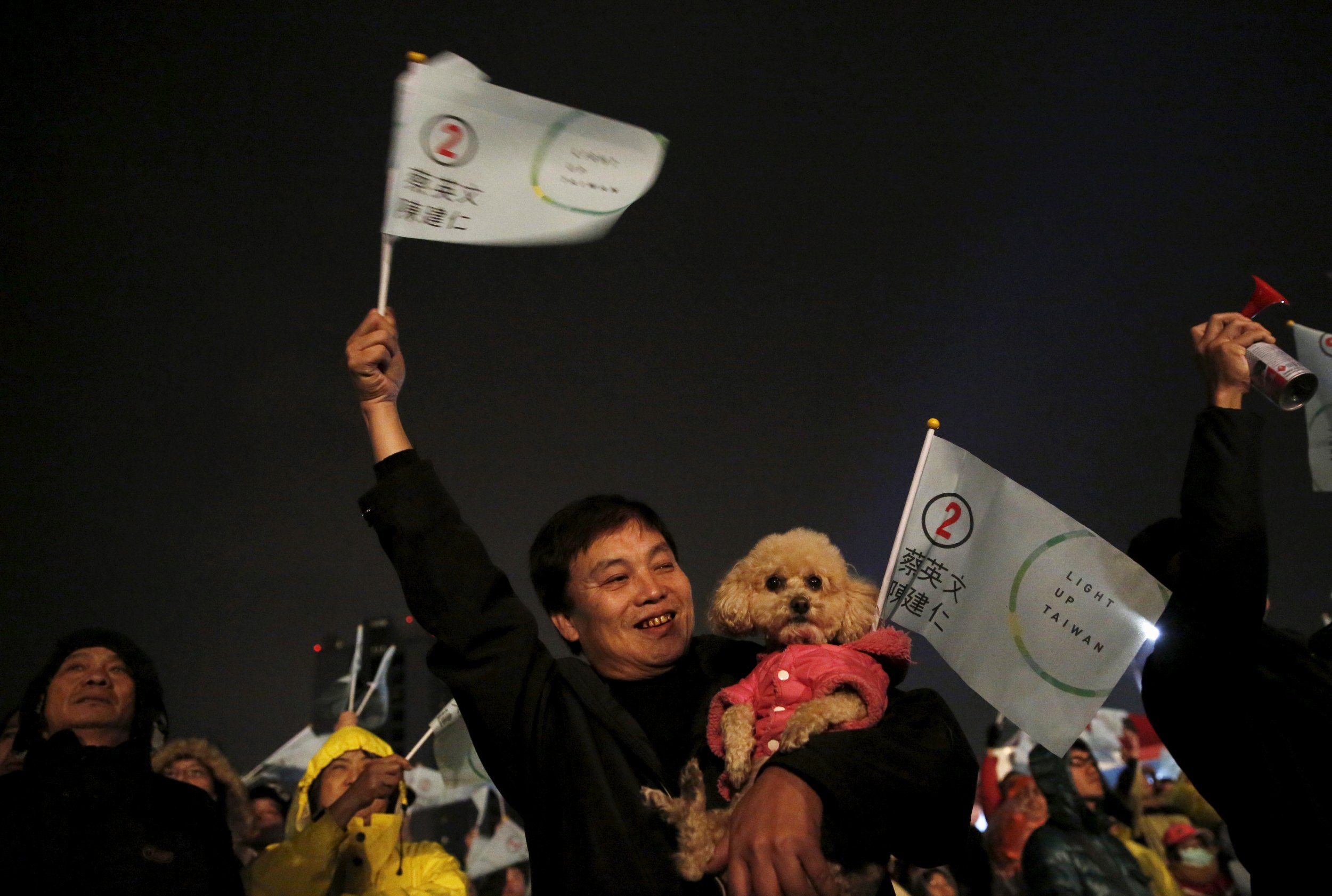 WASHINGTON (Reuters) - The White House called on Taiwan and China on Wednesday to avoid an escalation of tensions from elections in Taiwan on the weekend expected to be won by the independence-leaning Democratic Progressive Party (DPP).
Obama's deputy national security adviser, Ben Rhodes, said the United States wanted to see issues between Taiwan and China dealt with peacefully, no matter who wins Saturday's presidential and parliamentary polls.
"We don't think escalation of tensions is in the interests of either side," Rhodes told a news briefing. "What we want to see is calm and dialogue."
Rhodes said the United States did not take sides in the poll and would want to be supportive of dialogue between Taiwan and China as it had been in the past.
"We will think through what are the best ways to support that effort when we have greater clarify about both the election results and how that's playing out," he said.
After years of warming Taipei-Beijing ties that have been welcomed by Washington, the opposition DPP's Tsai Ing-wen is considered the presidential front-runner, raising the prospect of a deterioration of relations with Beijing.
China still considers Taiwan a renegade province to be retaken by force if necessary after nationalist forces fled there in 1949 at the end of a civil war with the Communists that has never formally ended.
Tsai said last week she would not provoke China when seeking ways to engage with the island's giant neighbor.
The United States backs a "one-China policy" and has no diplomatic ties with Taiwan, but is committed under its Taiwan Relations Act to helping the island defend itself in the event of a renewed conflict.
Last month, the Obama administration angered Beijing when it authorized a $1.83 billion arms sale package for Taiwan, including two frigates, anti-tank missiles, amphibious assault vehicles and other equipment.
Tsai is one of three presidential contenders, who also include Eric Chu, chairman of the ruling Nationalist Party, and James Soong, chairman of the People First Party.