White House Wants to Address School Reopenings in Next Stimulus Proposal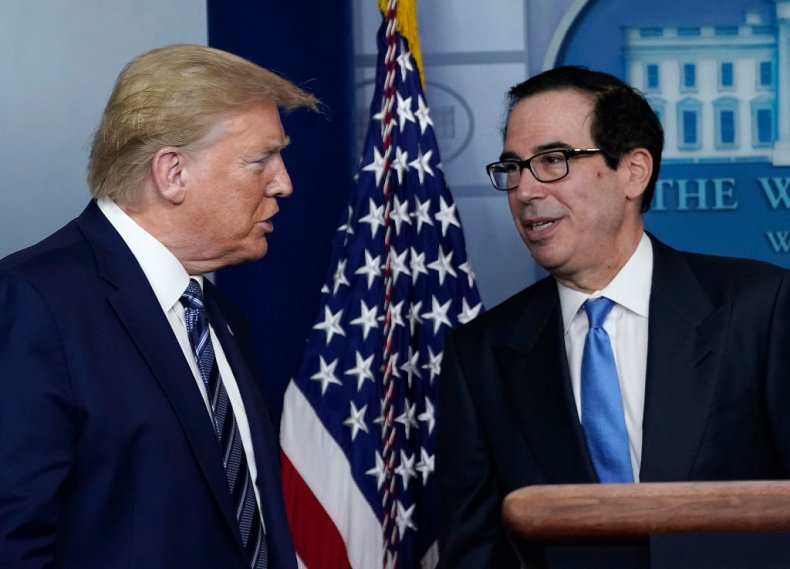 The Trump administration wants to include additional funding for schools in the next coronavirus stimulus package as a way to get parents back to work.
Treasury Secretary Steve Mnuchin told reporters Thursday that safety is the priority, but the White House recognizes the economic hardship that comes with shutting schools.
"In most cases, schools will be able to open safely," he said.
The coronavirus pandemic shuttered schools across the nation earlier this year and created uncertainty for the fall, as some states see a resurgence of COVID-19 cases.
It has forced many parents to homeschool their children, while also working from home.
Congress and the Trump administration currently are mulling the next phase of coronavirus recovery, which is expected to include aid to people who've lost their jobs, incentives to work and money for state and local governments, among other proposals.
"If there is money schools need to spend to safely have people in classrooms…these are all the things we're looking at," Mnuchin said.
He said the administration has been waiting to see how the recovery progresses.
"It's too early to tell, and that's the reason we are waiting," he said of the development of what the White House is calling "CARES 4."
The Democrat-led U.S. House has already passed its next stimulus phase, dubbed the "HEROES Act" but the Republican-controlled Senate hasn't taken it up.
Mnuchin said the White House has confidence in states reopening, even as some retreat from their plans because of coronavirus spikes.
"This is primarily the states' responsibility," Mnuchin told reporters. "There's a safe way to reopen the economy."
President Donald Trump hailed a report Thursday that showed 4.8 million new jobs added in June as evidence of a comeback from the pandemic.
"Our economy is roaring back," Trump told reporters Thursday. "This is not just luck what's happening."
But already, some states are releasing plans for schools in the fall that would continue home-schooling and remote learning if coronavirus cases don't drastically drop.
In Michigan, Gov. Gretchen Whitmer this week released a 63-page "Return to Schools Roadmap" that would allow some return to schools, depending on how the state progresses.
Connecticut's 50-page guidance released this week requires schools to work the next two months to develop a plan for a safe return.
And even as Texas has been identified as a new hot spot for the virus, Governor Greg Abbott has instructed schools to prepare to open in August.