Trump's Chief of Staff Wants to Fix Security Clearance Processes in Wake of Porter Abuse Scandal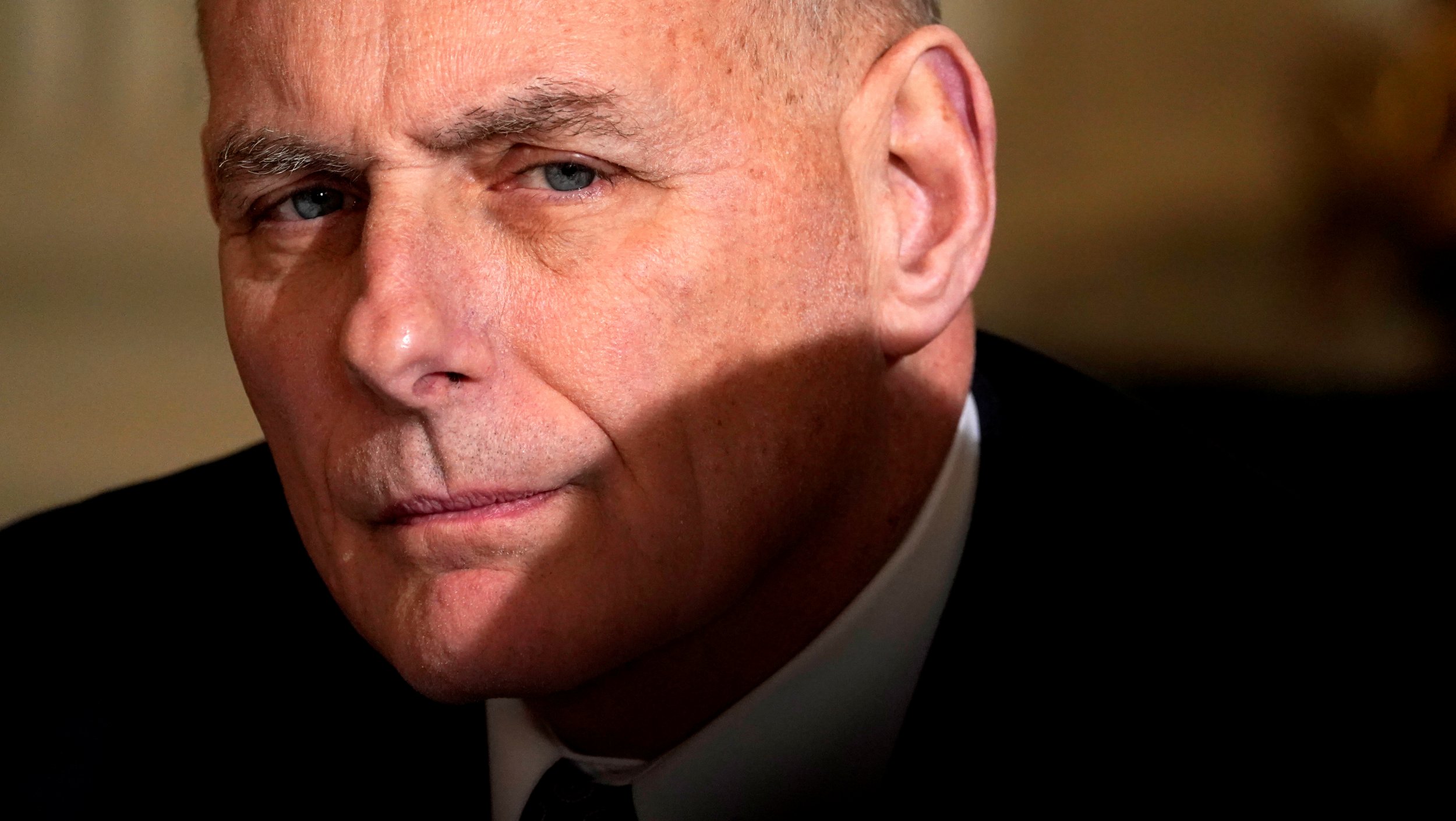 White House Chief of Staff John Kelly wants to tighten the administration's security-clearance process following an abuse scandal surrounding one of its top aides.
Amid national scrutiny over the hiring of the former White House staff secretary Rob Porter, who was accused of abusing his former wives, the White House is responding by fixing its process to clear officials who work with sensitive national security information.
"The events of the last 10 days have focused immense attention on a clearance process that has been in place for multiple administrations," Kelly announced in a memo on Friday that was first obtained by The Washington Post. "The American people deserve a White House staff that meets the highest standards and that has been carefully vetted—especially those who work closely with the president or handle sensitive national security information."
Kelly added, "We should—and in the future, must—do better."
The memo outlines Kelly's plan to work closely with the FBI to limit access to classified material for individuals with interim status and "reduce the time lag between discovery of significant derogatory information from fieldwork to the disclosure to the White House." He also plans to create a working group to examine the process, involving the heads of the Department of Defense and Central Intelligence Agency.
The organizational shifts come after top White House aide Rob Porter resigned last week in the wake of domestic abuse allegations. Even though the FBI had information about the abuse claims reported by his former wives, Porter still had access to sensitive materials.
"Since we are now past the one-year mark of this administration and the reduction in volume of new entrants now allows more significant formalization and reforms of the process," Kelly wrote, "now is the time to take a hard look at the way the White House processes clearance requests."
One hundred top aides working in the White House didn't have security clearance until November, a CNN investigation found on Thursday. The aides, including Rob Porter, Ivanka Trump and Jared Kushner, worked on interim clearance as they waited for full clearance. It's unclear if all of the aides have obtained clearance since then.