White House Wants ESPN Anchor to Be Fired for Calling Trump a Bigot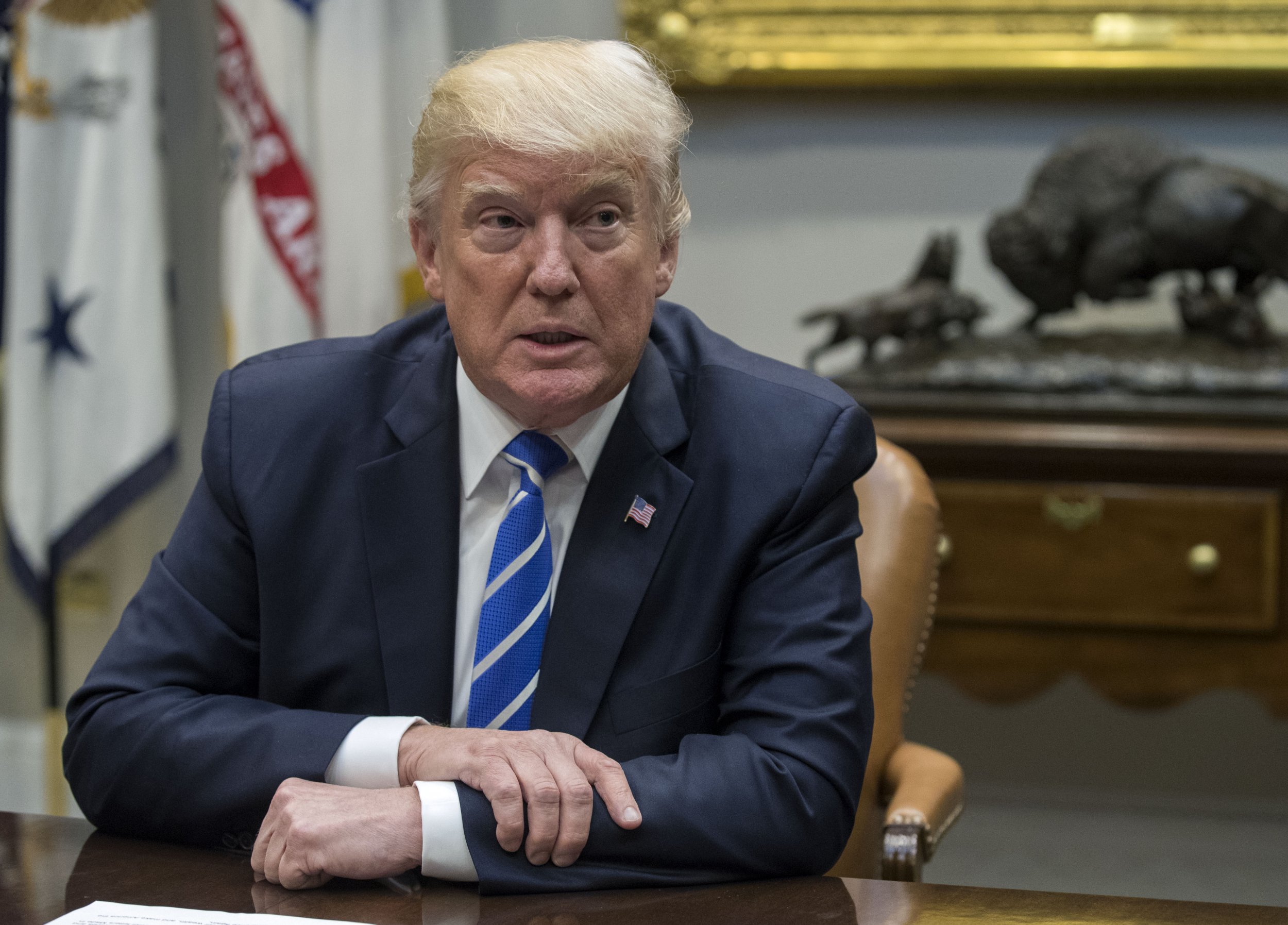 The White House has hit out at an ESPN anchor who accused President Donald Trump of being a bigot, suggesting she should be fired.
Jemele Hill, who co-hosts ESPN's SC6 With Michael and Jemele, wrote a number of tweets accusing the president and his supporters of being white supremacists, in comments White House Communications Director Sarah Huckabee-Sanders said should lead to her dismissal.
Speaking during a Wednesday press conference, Huckebee-Sanders said of the comments made by Hill about Trump: "I'm not sure he's aware, but I think that's one of the more outrageous comments that anyone could make and certainly something that I think is a fireable offense by ESPN," The Hill reported.
Among the tweets sent by Hill over the weekend were a number that targeted the president following a Twitter conversation that began with the anchor hitting out at Kid Rock over the singer's use of the Confederate flag.
"Donald Trump is a white supremacist who has largely surrounded himself w/ other white supremacists," Hill wrote.
"He has surrounded himself with white supremacists -- no they are not "alt right" -- and you want me to believe he isn't a white supremacist?" she added in a conversation with another Twitter user about the president.
"Donald Trump is a bigot. Glad you could live with voting for him. I couldn't, because I cared about more than just myself. I hate a lot of things but not enough to jeopardize my fellow citizens with an unfit, bigoted, incompetent moron. But hey, that's just me," she wrote.
In a statement shared on its social media page, ESPN said: "The comments on Twitter from Jemele Hill regarding the president do not represent the position of ESPN."
"We have addressed this with Jemele and she recognizes her actions were inappropriate," the statement added. ESPN has not made any mention as yet regarding Huckabee-Sanders' comments on dismissal.