White House Warns States Face 'Consequences' for Staying Closed Amid Coronavirus Pandemic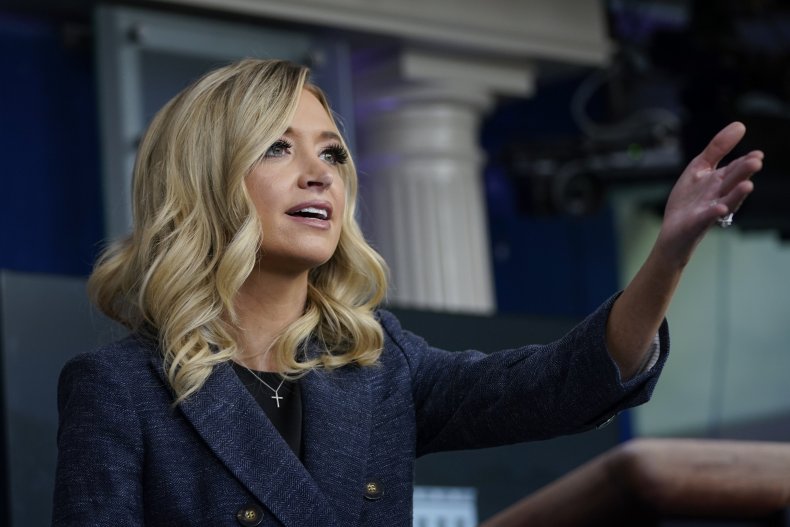 The White House is warning that staying on lockdown could fuel increases in suicides and drug use and delay life-saving cancer screenings and treatment in its latest pitch to support reopening the country even as the coronavirus death toll continues to rise.
"There are consequences to us staying closed," White House press secretary Kayleigh McEnany said during a briefing Tuesday.
Many states are beginning to loosen restrictions on businesses and social activity that were put into place to curb the coronavirus' spread, despite fears that reopening too quickly could prompt a new spike in cases and deaths.
More than 81,000 people in the United States have died of COVID-19, according to a tracker maintained by Johns Hopkins University's Coronavirus Resource Center.
But McEnany set out Tuesday to make the case that there would be deaths whether the country stays on lockdown or not.
"As the President has stressed, we do want to reopen this country because there are consequences that run the other way when we stay closed down," she said. "As a whole, when you have a society that is shut down and people are locked in their homes and isolated, it leads to suicide line call increases, it leads to drug abuse."
President Donald Trump has repeatedly said he wants states to reopen quickly.
"The Democrats are moving slowly, all over the USA, for political purposes. They would wait until November 3rd if it were up to them. Don't play politics. Be safe, move quickly!" he tweeted Monday. He's also tweeted several times that he wants to "liberate" the states.
Trump this week specifically targeted the battleground state of Pennsylvania, where he plans to visit Wednesday.
"The great people of Pennsylvania want their freedom now, and they are fully aware of what that entails," he tweeted.
Last month, the White House released a three-phase approach to states ending their stay-at-home orders with the goal of improving the COVID-19-battered economy.
Nearly every state has since begun "phase one" of that approach or said they will by the end of the week.
A recent Pew Research Center survey found 68 percent of Americans are worried that their states will ease restrictions too early.
But McEnany came to Tuesday's briefing ready to make the argument about the dangers of staying closed too long.
Glancing down at her prepared notes, she pointed to statistics that she said illustrate the dangers of states remaining on lockdown. The government's Substance Abuse and Mental Health Administration reports a 1000 percent increase in crisis helpline calls nationally in April, McEnany said, and she cited a recent report from the Well Being Trust that suggests 75,000 Americans are at risk of dying from drug overdoses or suicides. Citing the IQVIA Institute for Human Data Science, McEnany also said that more than 80,000 cancer diagnoses could be missed or delayed from early March to early June as people put off screenings amid coronavirus shutdowns.
"There are consequences to staying eternally shut down," she said.