The White House Was Locked Down Because of a Yoga Mat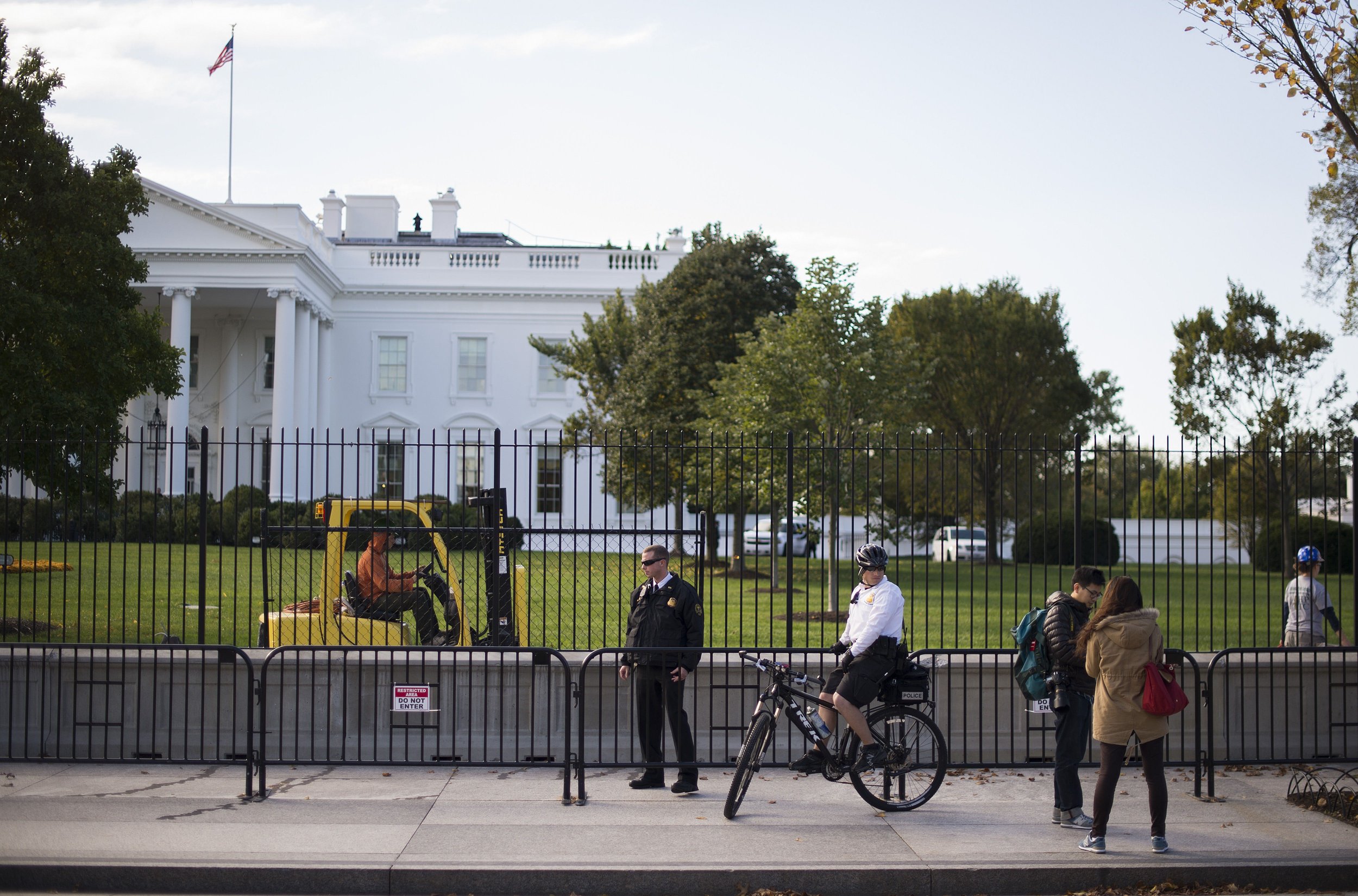 Update | Turns out, someone wasn't trying to do a little downward dog in front of the White House!
Two individuals were taken into Secret Service custody, and one was arrested, for throwing "unknown objects" over the north fence line — but the agency officially announced later that one of the objects was not a yoga mat, as first reported.
The incident had put the White House on lockdown for about 45 minutes Monday morning and sent members of the media scurrying from their North Lawn posts. A Secret Service agent had initially told the television pool that the lockdown was yoga-related, according to NBC News.
But alas, no guru was involved. The yoga mat turned out to be a notebook. The other object was a sign, but the agency did not reveal whether anything was written on it.
Lockdowns are common in and around the White House—and given Monday's 16th anniversary of the September 11 terrorist attacks and the fifth anniversary of the Benghazi attack, security was likely higher than normal. Usually, the lockdowns occur due to suspicious packages being left near fences surrounding the White House.
President Donald Trump had just finished a 9/11-themed speech at the Pentagon—where 189 people died on September 11, 2001 —when the lockdown was announced, according to The Washington Examiner.
The White House was last put on lockdown Thursday, when a suspicious vehicle had been spotted near the north fence but it was "cleared."
On August 22, the Secret Service moved the press and construction workers inside the White House due to a "suspicious package," though Trump had been aboard Air Force One at the time.
This story has been updated to include the Secret Service's statement on what objects were thrown over the White House's North Lawn fence.