White House Will No Longer Notify Public Of Trump's Calls With Foreign Leaders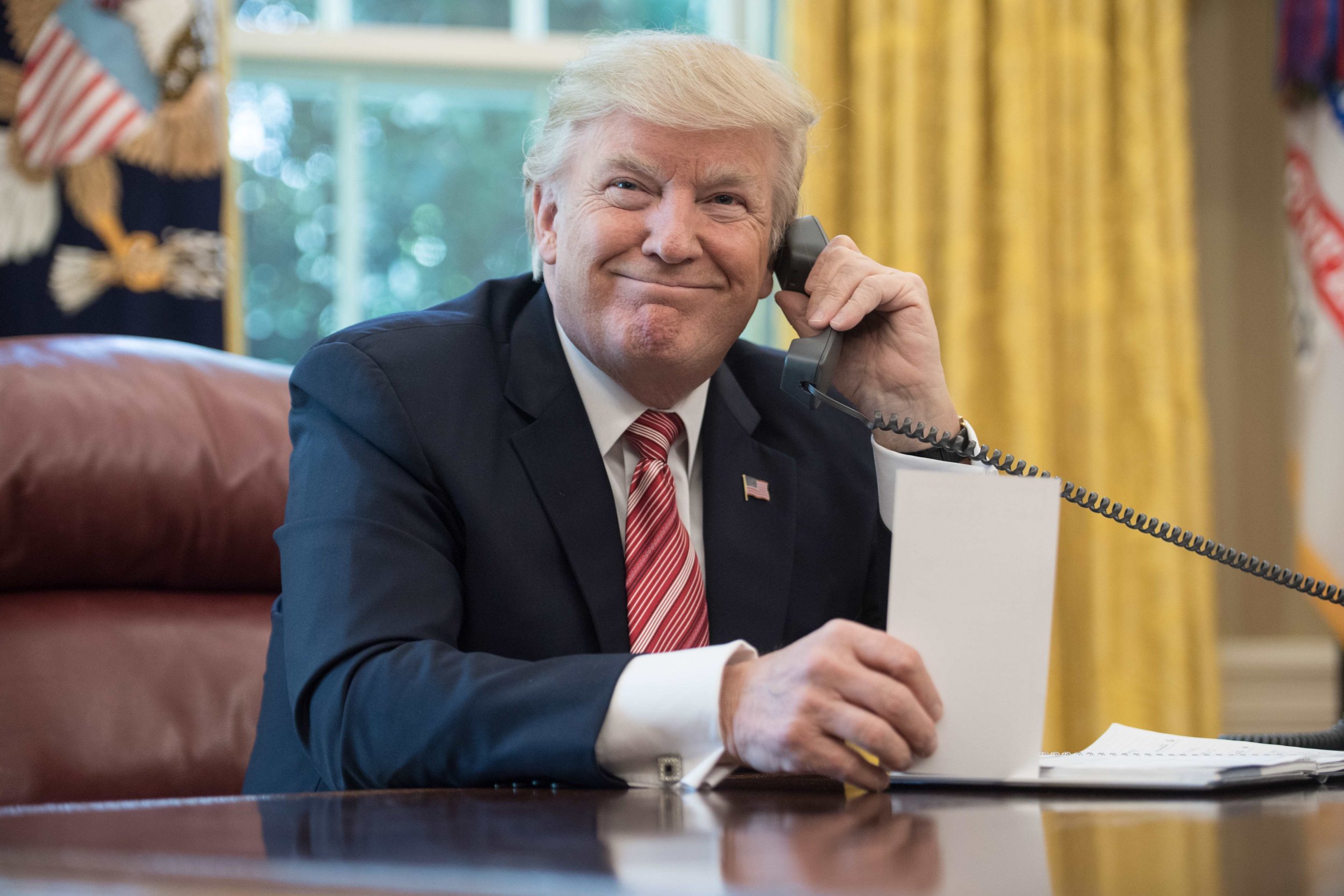 The White House is no longer informing the public of calls President Donald Trump holds with foreign leaders, breaking with a longstanding practice, it has been reported.
Until recently, the administration has provided brief "readouts" of calls made between Trump and other world leaders.
However, it seems that practice is now coming to an end, CNN first reported on Tuesday.
It is unclear whether the pause on public notifications of calls with world leaders will be permanent.
The White House does not appear to have provided a summary of a phone call with a world leader since June 16, when Trump called Hungarian Prime Minister Viiktor Orban to congratulate him on his re-election.
"President Donald J. Trump spoke today with Prime Minister Viktor Orban of Hungary to congratulate him on the formation of his new government," the readout said.
"Both leaders agreed on the need for strong national borders and reflected on the President's successful summit with Chairman Kim Jong-Un of North Korea," it continued, adding:" The two leaders further pledged to keep United States-Hungary relations strong."
Previous readouts had followed a similar format.
The statement released by the Hungarian government a day after the phone call provided slightly more information on the conversation between the two world leaders, stating that Trump and Orban had "spoken about the importance of border defense" and that they "had agreed that a country which is unable to defend its own border can no longer remain a country at all."
The statement said Trump also encouraged Orban to "strongly defend" Hungary's southern border.
While the Trump administration's readouts have not provided a full picture of the president's calls with world leaders, the summaries have at least served to notify the public about the president's discussions with world leaders.
Now, the public will likely need to rely on media reports and the summaries of other governments.
Trump has had at least two calls with other world leaders since the call with Orban, including conversations with Turkish President Recep Tayyip Erdogan and Israeli Prime Minister Benjamin Netanyahu.
In both cases, the White House confirmed that the calls took place after they were reported by foreign media.
President and Director-Counsel of the NAACP's Legal Defense Fund Sherrilyn Ifill hit out at the decision, as well as the absence of other diplomats at Trump's private conference with Russian President Vladimir Putin at Helsinki last week, accusing Trump of having "privatized the presidency."
"No White House logs. No readouts of calls with foreign leaders. Two hours with Putin with no one else present," Ifill wrote on Twitter.
"No press conferences. Two days a week at his private club. No tax returns. Close family members as senior advisers. Trump has successfully privatized the Presidency," she said.
The White House has not responded to a request for comment from Newsweek on whether the decision to pause summaries of phone calls with world leaders is a permanent one.
However, the Hill has reported that the readouts are still being "developed," suggesting the pause in their delivery may only be temporary.