What Happened to Rev. James Reeb? True Story Behind Subject of NPR's Podcast 'White Lies'
It's been more than 50 years since Rev. James Reeb was brutally beaten on the streets of Selma, Alabama and the case still remained unsolved. NPR's newest true-crime podcast White Lies delves deep in the cold case, with an emphasis on separating the rumors from fact.
At the height of the Civil Rights Movement, a white man's death was the first racially-charged crime that gained presidential attention. The uproar surrounding the attack and resulting death of Rev. Reeb gave people hope that the 1960s South would change its ways.
"The tragic event could have brought the white South to come to terms with its white conscience," an NPR journalist noted during White Lies, episode 2.
Despite the emotional reactions of Rev. Reeb's death, nothing was ever truly done about it. Three men were initially taken into custody but later acquited, making this crime a huge question mark–even 50 years later.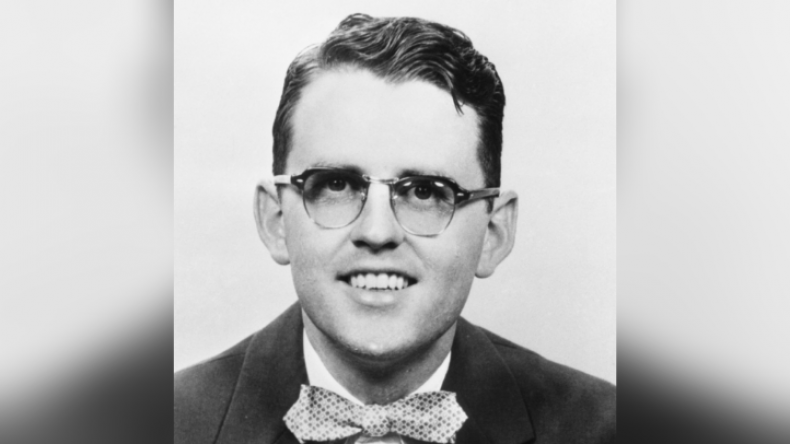 Who was Rev. James Reeb?
Rev. Reeb was a white Unitarian Universalist minister who answered Dr. Martin Luther King Jr.'s call for clergy members to join in on a civil rights march in Selma, Alabama. Just 38 when he was killed, Rev. Reeb left behind a wife and four children.
What happened on the night of March 9, 1965?
After participating in a second march known as "Turnaround Tuesday," and a prayer at Edmund Pettus Bridge, Dr. King requested the clergy to remain in Selma in the case another march was needed.
Rev. Reeb has just finished having dinner with two other ministers–Rev. Clark Olsen and Rev. Orloff Miller–when a group of white men approached them, one armed with a club. All three ministers were beaten, but Rev. Reeb's injuries required immediate hospitalization. The 38-year-old went into a coma and later succumbed to his injuries just two days later.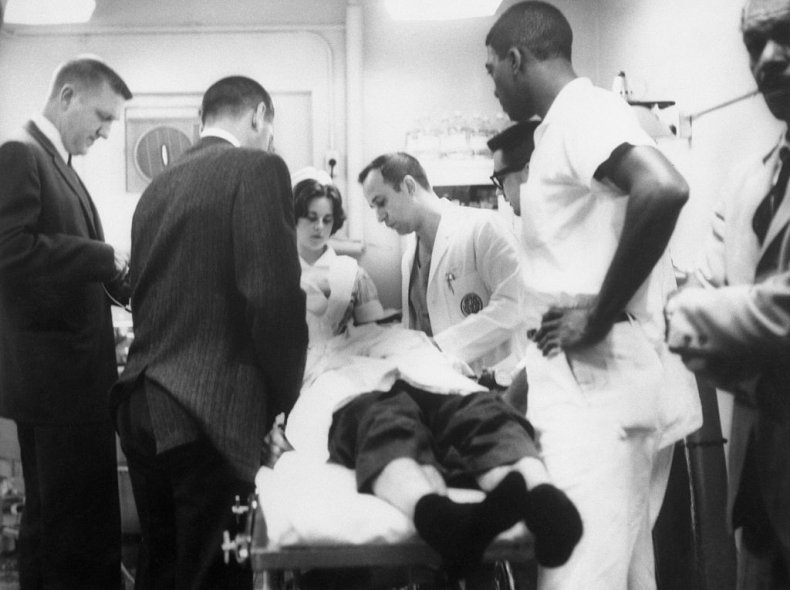 Who was initially tried in Rev. Reeb's murder?
A month after Rev. Reeb's tragic death, Elmer Cook, William Stanley Hoggle, Namon O'Neal Hoggle, and R.B. Kelley were taken into custody. All men–minus one who fled to Mississippi and wasn't brought back for trial–was taken to court but were acquited by an all-white jury after over an hour of deliberation.
"Among [the jurors] was a man known to have escorted the leader of the American Nazi Party around town for a few days," NPR's Andrew Beck Grace said during episode 2. "Another had resigned from his church after it became integrated. And still, another was the brother of one of the primary defense witnesses."
Where the case is now ...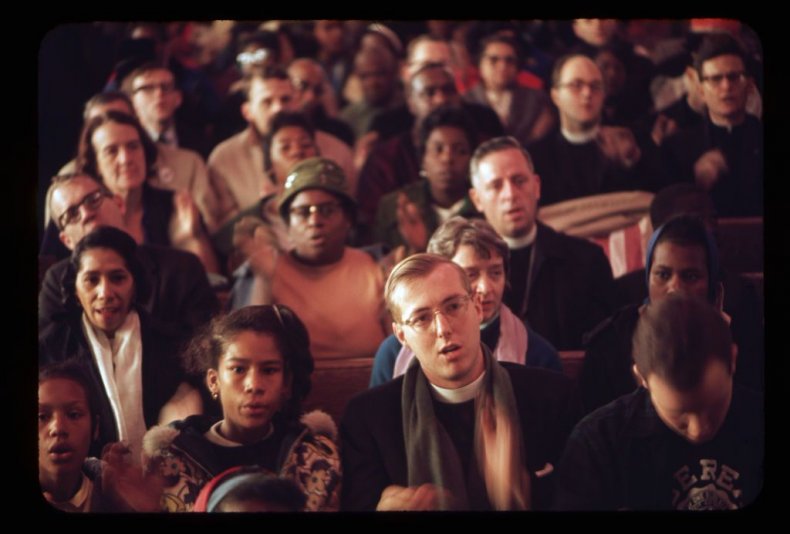 White Lies hosts Grace and Chip Brantley noted their search for trial transcripts or any other court documents reaped little result. The tracks of Rev. Reeb's murder case was "scrubbed" away and many who witnessed the event were either long gone or unwilling to talk.
"So without facts, without consensus, without any resolution, rumors and myths made their way in," Grace said. "And when we started asking questions, everyone seemed to have a story about what had happened to Reeb."