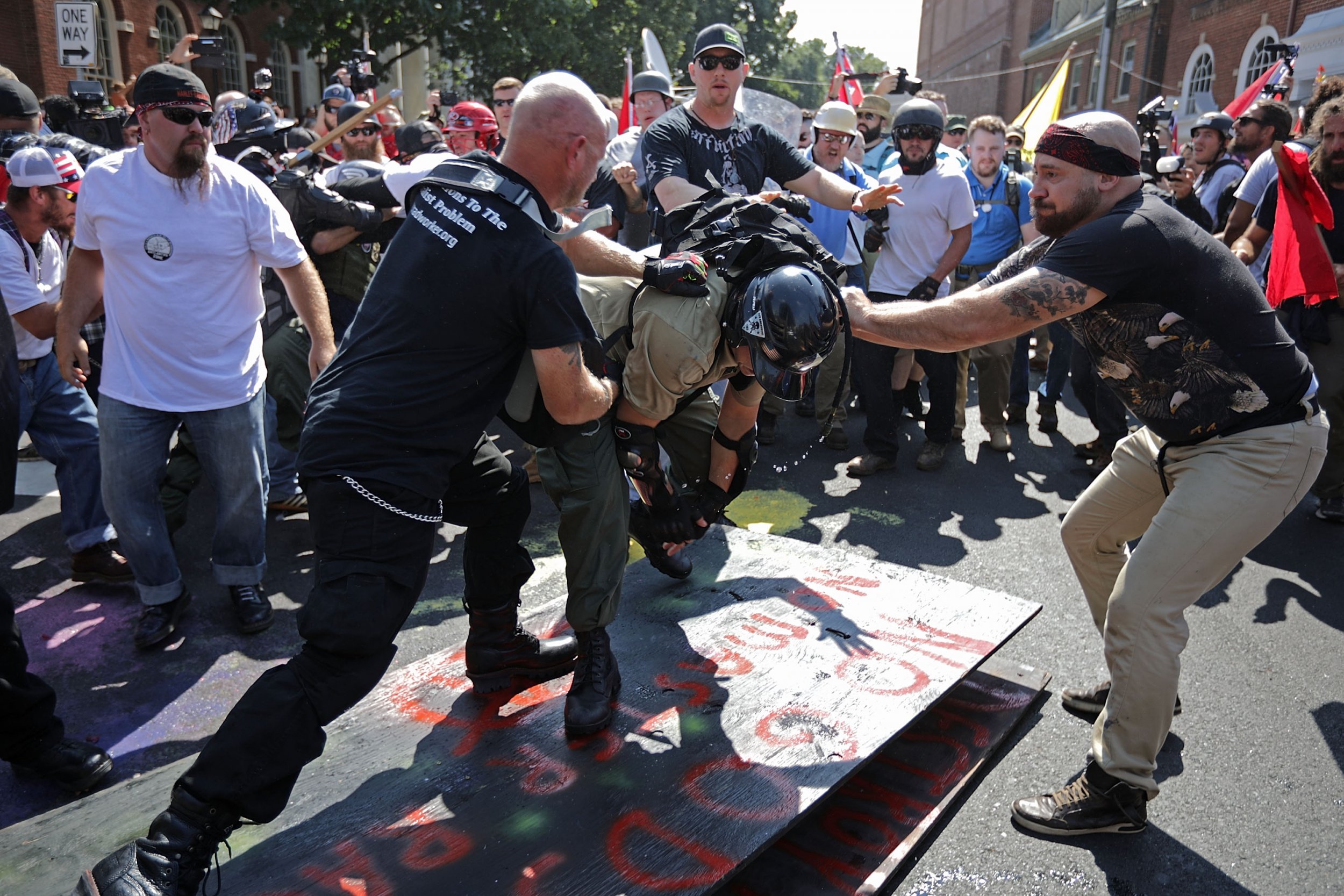 More than a hundred Tennessee interfaith leaders have joined forces to condemn a white supremacy movement they say "cloaks itself with Christianity" ahead of "White Lives Matter" rallies expected for the weekend in Shelbyville and Murfreesboro.
The leaders banded together in hopes of preventing a repeat of the events that took place in Charlottesville, Virginia, where white supremacists and counterprotesters clashed last August—leading Virginia Governor Terry McAuliffe to declare a state of emergency.
In a statement, 172 clergy members said white supremacist gatherings "have no other end but the promotion of white racial nationalism."
"These organizations are founded on the principles of white ethnonationalism," the group of Interfaith clergy said in the statement. "Our faiths call us to build bridges across racial and ethnic divides, not to dig deeper trenches."
The leaders gathered on Wednesday to hold a press conference to call for Tennesseans to ignore the planned protests on Saturday.
"Nothing could be further from the Christian belief system than any kind of white supremacy movement," Tennessee Baptist Mission Board Executive Director Randy C. Davis told Newsweek. "It's evil personified and it is [a] propagation of false doctrine."
Davis said the leaders wanted to get ahead of the rally instead of reacting to the aftermath.
"We didn't want it to be post-Murfreesboro or Shelbyville," he said. "We wanted to make a statement about where we stood, that was very clear for the sake of our people."
Fifteen Jewish congregations and organizations submitted a letter to The Tennessean denouncing the planned protests. Rather than hold counterprotests, the groups encouraged their congregants to pray instead.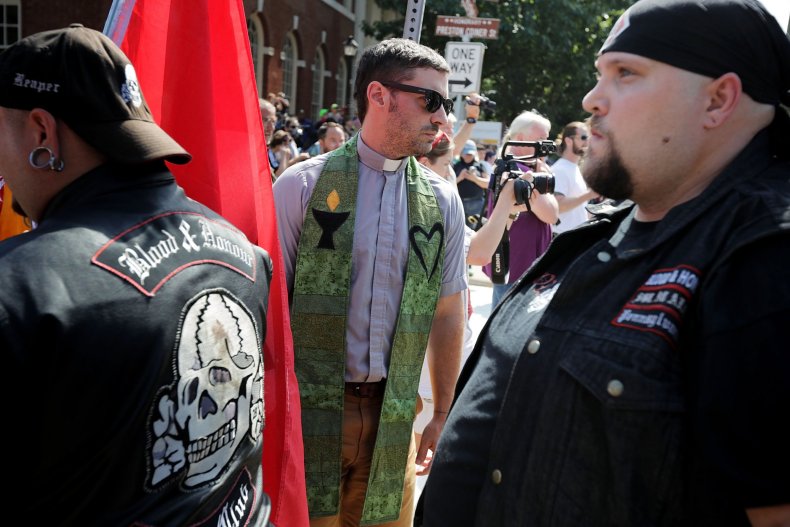 "We call upon all people of good will to reject the pernicious messages of white supremacy, white nationalism, anti-Semitism and other forms of religious, racial and ethnic bigotry that will be on open and full display in Shelbyville and Murfreesboro on Saturday," the groups wrote on Tuesday.
Many of the protesters taking part in the "White Lives Matter" rally belong to the League of the South, the National Socialist Movement and the Vanguard Movement, which are some of the same organizations that participated in the violent Charlottesville demonstrations.
Organizers said they planned the rally in response to the failure of President Donald Trump to speak out against the Nashville church shooting, where a black man, Emanuel Samson, killed one person and injured seven at Burnette Chapel Church of Christ, according to The Tennessean.
Faith leaders are not the only ones prepping for the protests. The Shelbyville Police Department will be holding checkpoints around the protest area, where police said they would be looking for banned items including guns, gas masks or chemical sprays. Murfreesboro police will also conduct similar searches on protesters.
Along with faith leaders, local representatives have also called for peace.
"My hope is that Tennesseans unite against hate," Democrat Representative Jim Cooper said. "Reasonable people should speak out and let these extremists know they are not welcome in our great state."