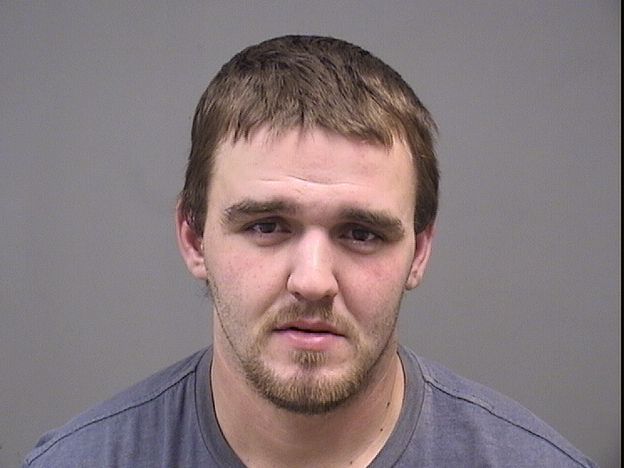 Police arrested a man in Ohio on Monday after he allegedly threatened neighbors with a gun and yelled racial slurs at them.
Koty Claypool, 24, is charged with four counts of ethnic intimidation, one count of aggravated menacing, and one charge of inducing panic, according to the Mahoning County Sheriff's Office.
Police told WFMJ that they were called twice on Saturday after there were multiple reports that Claypool was threatening people in an apartment complex in Sebring, Ohio, where he lived. A woman called the police around 2:30 p.m. on Saturday that she wanted cops to do something about Claypool's yelling "before she does something about it," according to the police report obtained by WFMJ.
Officers arrived at the apartment complex and spoke with the neighbors and Claypool, WFMJ reported. The neighbors claimed Claypool had threatened to kill them and hurled racial slurs at them, according to the news station. One of the neighbors told the police officers that the 24-year-old threatened to slash his tires, set his truck on fire, and kick his head in because the victim's vehicle was allegedly too loud.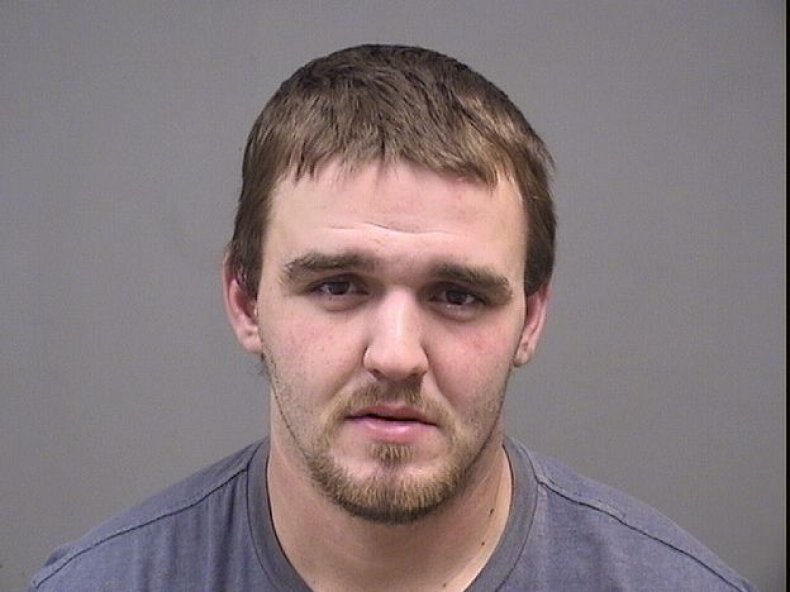 Another victim allegedly told police that Claypool told them his father was part of the Ku Klux Klan and would "kill them both and slash their tires and smash up their car," WFMJ reported. In the report obtained by the news station, police wrote that they took the information, contacted the prosecutor about potentially filing charges, and left.
Two hours later, police went back to the apartment complex because Claypool was waving around a gun, WFMJ reported. Several witnesses told authorities that Claypool "came peeling into the parking lot," jumped out of his vehicle and yelled "I'm going to shoot you," according to the report obtained by the news station. He also yelled racial slurs and pointed the gun at victims in the parking lot, WFMJ reported.
A witness also told police that Claypool pushed a pregnant woman and caused her to land on her stomach, police told the news station. He was arrested and taken to Mahoning County Jail and is currently being held on a $20,500 bond, according to the sheriff's office. He is scheduled to appear in court later this week, according to WFMJ.
In July, a video went viral of a man yelling racial slurs at a black man after an alleged roadway incident. Charles Lovett of Columbus, Ohio, remained calm in the viral video while Jeffrey Whitman, who is white, called Lovett racial slurs. In a statement to WSYX/WTTE, Whitman apologized to Lovett and called his language "dehumanizing, unacceptable, and inexcusable."