'Hate Crime' Murderer, Who Killed Indian Engineer in Kansas After Racist Tirade, Gets Three Life Sentences
A man from Kansas has been given three life sentences in prison for a hate crime in which he murdered an Indian engineer at a bar last year, also injuring the man's friend and a patron who tried to help.
Adam Purinton, 53, called Srinivas Kuchibhotla, 32, a "terrorist" and screamed at him to "get out of my country!" in a bar confrontation in February 2017, NBC News reported. After the incident, Purinton drove home, got a gun and returned to the bar to fatally shoot Kuchibhotla, also wounding the victim's friend Alok Madasani and a bar patron who intervened, Ian Gillot.
In May, Purinton plead guilty to the charges against him. These included three federal counts, including hate crimes and firearm charges. Purinton admitted that he killed Kuchibhotla and tried to kill Madasani "because of their race, color, religion and national origin."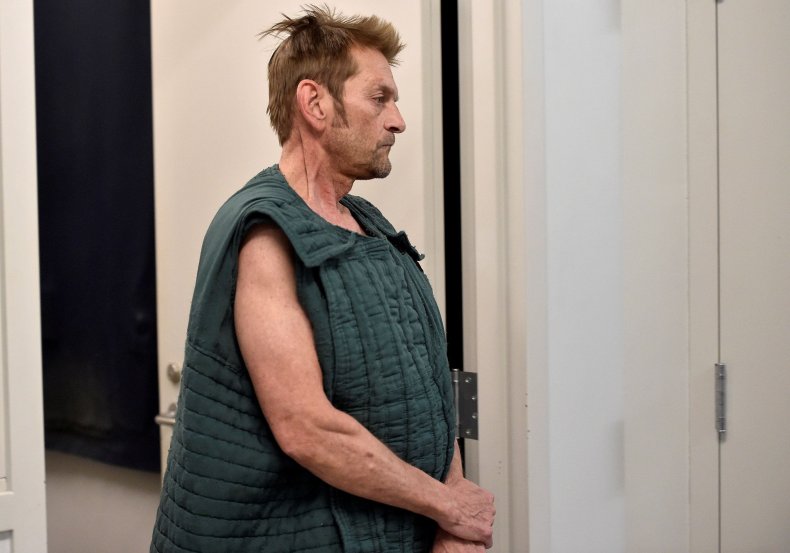 In an official statement about the case, Acting Associate Attorney General Jesse Panuccio of the Justice Department said: "Hate crimes are acts of evil, and the Department of Justice has prioritized their zealous prosecution."
Attorney General Jeff Sessions called the crimes "detestable."
"The defendant acted with clear premeditation in murdering one man, and attempting to murder a second man, simply because of their race, religion and national origin. As a result, a promising young life has been tragically cut short, and other lives have been filled with suffering," he said.
Kuchibhotla, who worked for the GPS maker Garmin, was an aviation systems engineer and programs manager. His wife, Dumala, described him as caring, kind and always respectful.
"If you could have kept your anger inside and spoke to my husband softly, Srinu would have been more than happy to share his background and help you understand that not every brown-skinned person is suspicious or evil, but kind, smart and contributing to America," Dumala said in her victims statement.
"Instead you chose to rage and bully in anger and when you were stopped, you decided to take their lives," she added.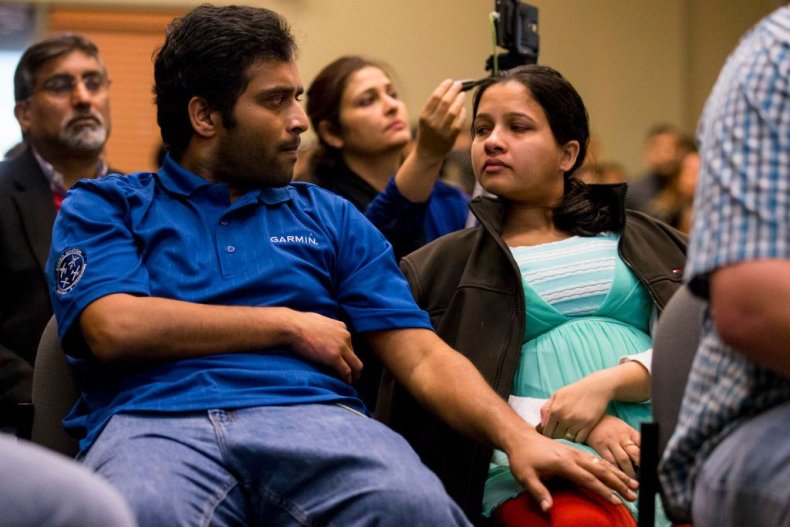 The defendant was already sentenced three months ago on a charge of premeditated first-degree murder brought by the Kansas' Justice Department. In that case, he was handed down a life sentence, with the possibility of parole in 50 years.
"No matter who you are, what you believe, or how you worship, you should be able to live without fear of becoming a victim of hate crimes. We hope today's sentencing brings some closure for the victims and their families," U.S. Attorney Stephen McAllister for the District of Kansas said, according to the Justice Department.
President Donald Trump has been accused, in recent months, by former aides among others, of stoking racial tensions.